The Mysteries Of Harper Lee's 'Go Set A Watchman'
Resume
Harper Lee's new old novel "Go Set A Watchman." We'll read into the highly anticipated cousin of "To Kill A Mockingbird".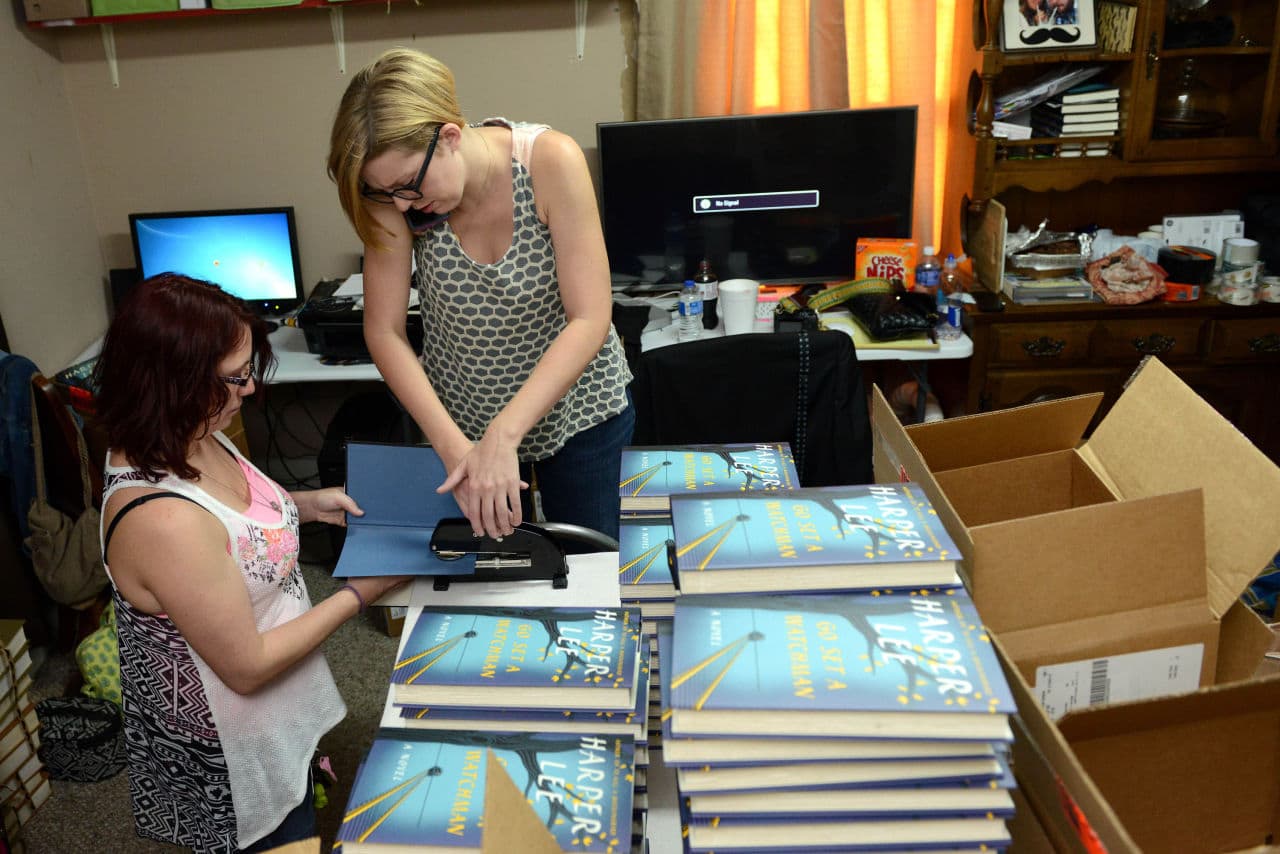 In Harper Lee's "To Kill a Mockingbird," young Scout's dad, Atticus Finch, is a pillar of moral nobility in a sea of racial hatred in the American South of the 1930s. Americans and more loved that book. They've never stopped buying and reading and teaching it. Yesterday, "To Kill a Mockingbird's" angrier, less comforting cousin hit the bookstores. Another long-forgotten book by Harper Lee. "Go Set a Watchman." Now Scout is older. It's the Civil Rights era, 1950s. And Atticus Finch is not so noble. Heaven help us. This hour On Point: reading Harper Lee's new old book, "Go Set a Watchman."
-- Tom Ashbrook
Guests
Alexandra Alter, publishing reporter for the New York Times. (@xanalter)
Wayne Flynt, retired professor of history at Auburn University. Longtime friend of Harper Lee.
Katy Waldman, words correspondent for Slate. (@xwaldie)
Dana Williams, professor of African American literature at Howard University, where she is the chair of the department of English. (@dwill5)
From Tom's Reading List
The Wall Street Journal: How I Found the Harper Lee Manuscript — "Accidents of history sometimes place otherwise unknown people in historic spotlights. Such was my fate when last August curiosity got the best of me and I found a long-lost manuscript written by one of America's most beloved authors. The manuscript was titled 'Go Set a Watchman,' and its author was Harper Lee."
Slate: Don't Publish Harper Lee's New Novel, HarperCollins — "When I emailed a HarperCollins publicist to ask if anyone at the publishing house had ever spoken to Lee directly about the new book, in person or over the telephone, she said no. When I asked her if HarperCollins had any concerns that the release of the book did not reflect Lee's wishes, especially in light of the accusations against Carter, she said no. When I asked her how she was so certain, she did not reply."
New Yorker: The Courthouse Ring — "If Finch were a civil-rights hero, he would be brimming with rage at the unjust verdict. But he isn't. He's not Thurgood Marshall looking for racial salvation through the law. He's Jim Folsom, looking for racial salvation through hearts and minds."
This program aired on July 15, 2015.