Harper Lee Friend On 'Watchman' Publication: 'She Wants To Lay It Out There'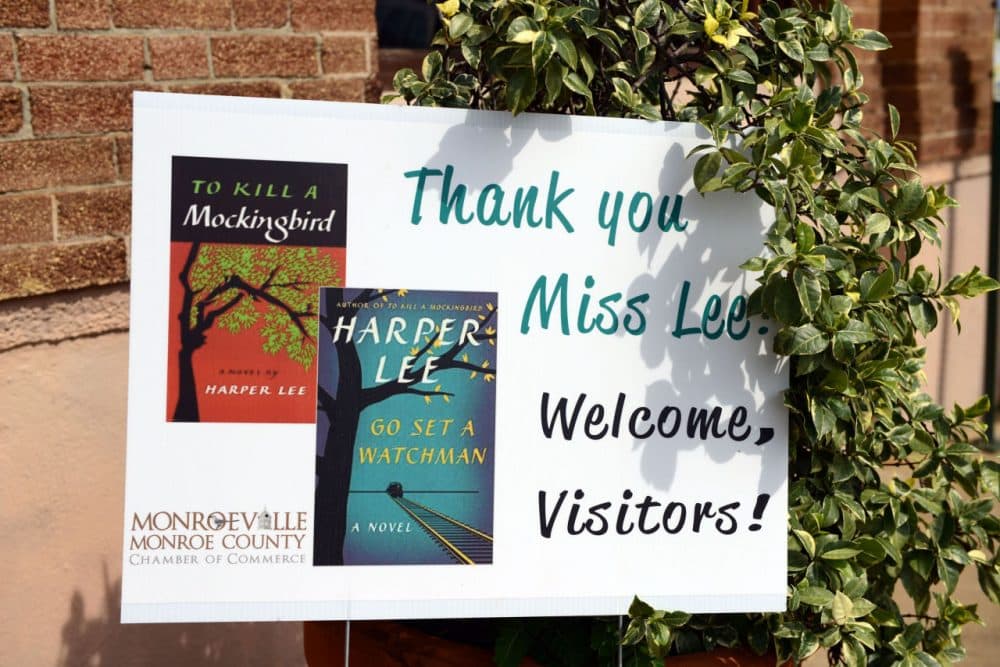 This article is more than 5 years old.
This Tuesday, July 14 saw the publication of Harper Lee's "Go Set A Watchman," a landmark literary event that has drawn wide praise — and wide debate — after the notoriously reclusive Pulitzer Prize-winning author released her second novel to date.
A recent cover story in Bloomberg Businessweek wonders if Lee, 89, ever truly wanted the newly-discovered text that makes up "Watchman" to be published — especially so many years after the success of her classic work, "To Kill a Mockingbird." Recent changes in the story that Lee's lawyer and estate trustee, Tonja Carter, has told about the discovery of the new manuscript have lead publishing industry watchers to quietly call foul.
But Wayne Flynt, a Lee family friend and longtime associate of the quiet "Jane Eyre of Southern Alabama," told our host, Tom Ashbrook, today that those accusations weren't based in reality.
"My wife and I have spent time with her — three consecutive days," Flynt said on the phone from Carter's office in Lee's hometown of Monroeville, AL. "She told one of her relatives five times in two days, when he said, 'Do you really wanna publish this book?' and he really didn't think she should. And five times in two days she said, 'Yes, yes, of course. Yes! Yes, stop asking me. Yes.' And she's really happy and she's thrilled.' I think like 'To Kill a Mockingbird, she just really wants to lay it all out there."
And after our conversation today with callers from across the country and other guests about the new novel and its themes of race, privilege and American community-building, Flynt thought the central message would continue to resonate for readers and Lee alike:
"You know, weary, or bitter, or bewildered as we are, we wander out there, and I think it's part of God's Grace to let us wander around so we can know what it means to come home again," Flynt said. "And that's what she did. And when she came home, she found she couldn't marry, and she had to go back to New York. [Her sister] Alice stayed, and I stayed, and I fight to change Alabama rather than go to New York and give up on it. I think that's a very human story."