Trying To Fix Tech's Diversity Problem
Play
This article is more than 7 years old.
Journalist Mark Luckie opens up about being a black employee at Twitter. We'll look at the diversity problem in the tech world.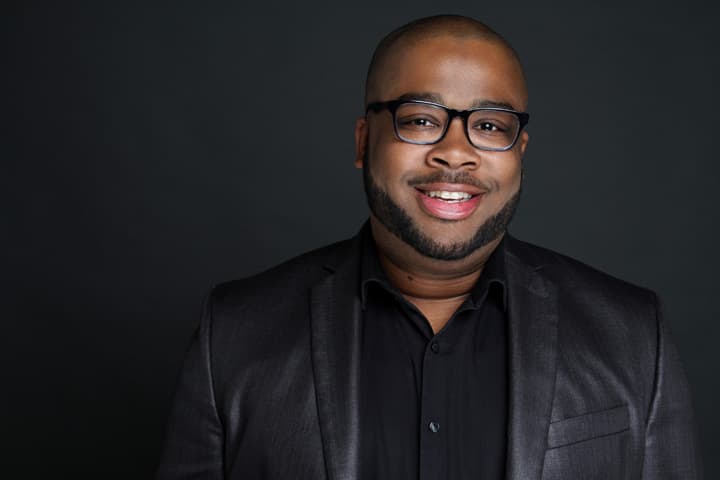 Silicon Valley and high tech firms across the US have made the United States the global leader in tech breakthroughs that define much of our age. But high tech firms have often not looked much like the country. A report out this summer found that out of 41,000 employees of Twitter, Facebook and Google only 1.8 percent are black. There may be all kinds of reasons, but for a nation of great diversity, it's not a pretty bottom line. My guest today, Mark Luckie, has lived it on the inside at Twitter This hour On Point, we look at why high tech looks so different from America, and what to do about it.
-- Tom Ashbrook
Guests
Mark Luckie, journalist and author. Former manager of news at Twitter. Author of the new novel, "Do U" and "The Digital Journalist's Handbook." (@marksluckie)
Lisa Lee, senior diversity program manager at Pandora. (@rrrlisarr)
Richard Kerby, vice president at the venture capital firm Venrock. (@kerby)
From Tom's Reading List
Medium: What it's actually like to be a Black employee at a tech company -- "At Twitter, the number of service, janitorial and security contractors of color far outpaced the number of full-time employees from minority backgrounds. Because of this shortcoming, nearly every Black and Latino employee at Twitter knew each other, if not by sight then by name. When we saw each other in the bird-themed hallways, we'd offer a head nod or smile, even if we worked on separate teams."
Mother Jones: The Combined Black Workforces of Google, Facebook, and Twitter Could Fit on a Single Jumbo Jet — "We already knew that Google, Facebook, and Twitter employed relatively few African Americans, but new details show that the gap is truly striking. All three companies have disclosed their full EEO1 reports, detailed accounts of their employees' race and gender demographics that the law requires them to submit to the US Equal Employment Opportunity Commission. The reports show that out of a combined 41,000 Twitter, Facebook, and Google employees, only 758, or 1.8 percent, are black. To put this in perspective, all of those workers could fit onto a single Airbus A380."
San Francisco Chronicle: Twitter becomes second tech company to publicize diversity goals — "Company-wide, Twitter is 70 percent male, 58 percent white and 34 percent Asian in the U.S., according to data from 2014. The company's leadership is 78 percent male, 72 percent white and 28 percent Asian. There are zero black, Latino, Native American or 'other' racial minorities in leadership positions, which Twitter defines as director level or above."
This program aired on September 17, 2015.