Week In The News: GOP Debate, Congressional Stalemate, Refugee Crisis Grows
Resume
The GOP debate. Congress and government shutdown. Clashes as Hungarian troops confront migrants on the border. Our weekly news roundtable goes behind the headlines.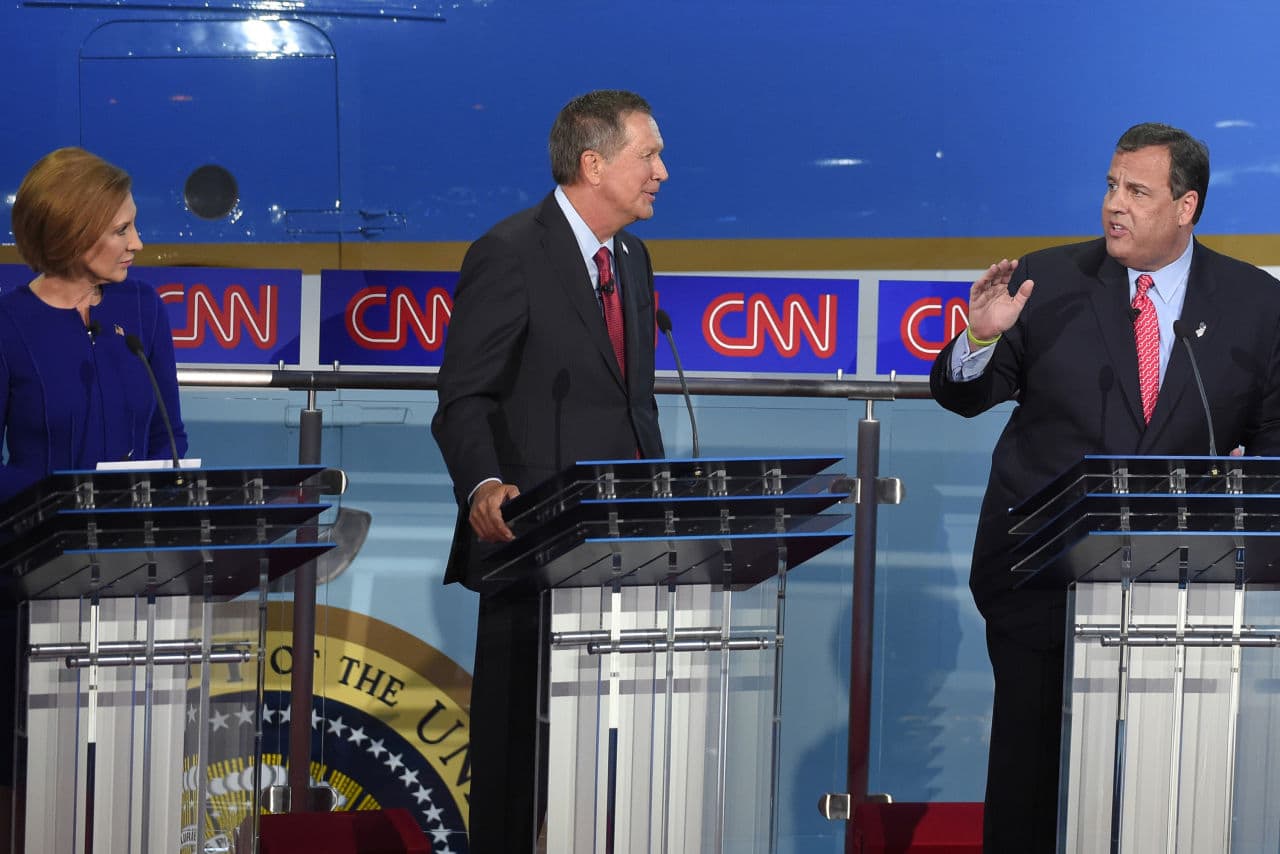 More Republicans on the debate stage this week. Eleven this time, with Carly Fiorina coming on tough with Donald Trump. But Trump, of course, claiming victory. It's still a rumble. At conservative, Christian Liberty University, Bernie Sanders raised the flag of social justice and got a polite hearing. Time to talk, he said. In Europe, the gas and water cannon came out on migrants on Hungary's border. Borders closing. We've got the Fed hitting pause on higher interest rates, and a Texas boy with a clock headed to the White House. This hour On Point, our weekly news roundtable goes behind the headlines.
-- Tom Ashbrook
Guests
Ramesh Ponnuru, Bloomberg View columnist and senior editor for the National Review. Visiting fellow at the American Enterprise Institute. (@RameshPonnuru)
Lisa Desjardins, political director at PBS NewsHour. (@lisadnews)
Jack Beatty, On Point news analyst. (@JackBeattyNPR)
From Tom's Reading List
Bloomberg View: What If the New Trump Is Just ... Boring? — "I'd nominate another loser for the night: the whole Republican field. Bush was one of the few candidates to talk about economic growth. The debate told us more about where the candidates stand on vaccines, county clerks in Kentucky, and Ronald Reagan than what they would do about health care, the economy and college loans. The Republican candidates don't have to convince the voters to agree with them on every issue. They do have to convince them that they care about the same things."
The Wall Street Journal: Fed Leaves Interest Rates Unchanged — "The Federal Reserve left short-term interest rates unchanged after weeks of market-churning internal debate about whether it was time to end an era of near-zero rates in acknowledgment of the stronger domestic U.S. economy and job market."
NPR News: Unable To Get Into Hungary, Thousands Of Migrants Try Croatia — "With Hungary sealing its southern border with Serbia, thousands of migrants are turning west instead, pouring into Croatia, making the Balkan nation the latest intermediate stop for a surge of humanity trying to reach the European Union. By Thursday morning, Croatian police said more than 6,000 people — mainly refugees fleeing the fighting in Syria — had entered that country since the first of them began arriving a day earlier."
This program aired on September 18, 2015.