U.S. Troops On The Ground In Syria And Iraq
Play
This article is more than 7 years old.
U.S. special forces taking on ISIS in Iraq, and how headed into Syria. Should U.S. troops be back on the ground in this region?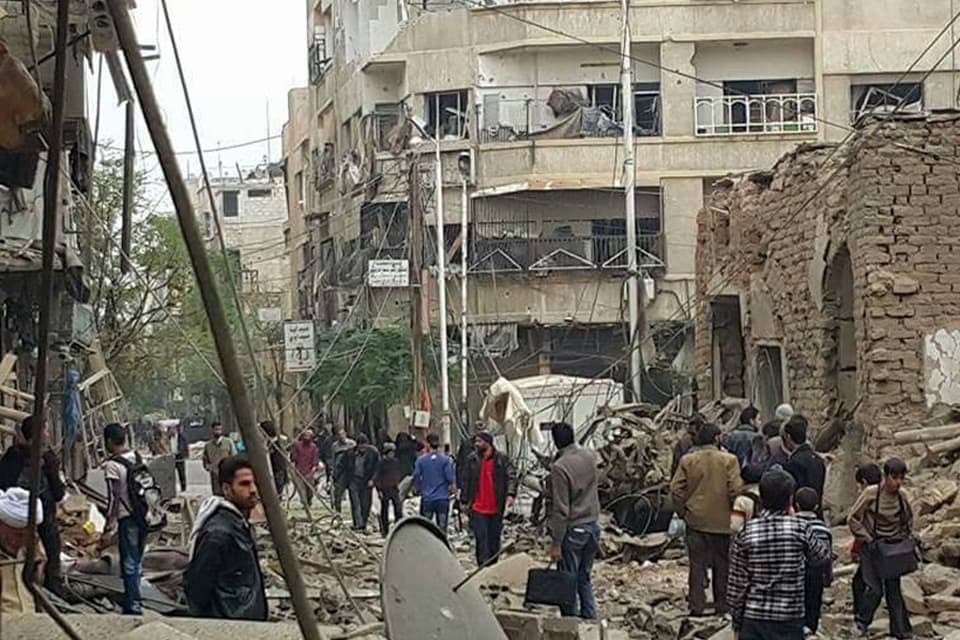 President Obama came into office determined to get American troops out of old wars. That was the move. But things are shifting. We have 3,500 troops back in Iraq now. And Friday, the president announced he has ordered US Special Forces into Syria. Only a few dozen. To advise and assist against ISIS. But on the ground. With an open-ended commitment. Russia's there. Assad's still there. All kinds of fighters and interests are there. Now, US troops, officially there too. This hour On Point, American troops in Syria and Iraq. What's enough, what's too much, and whether we should be there at all.
-- Tom Ashbrook
Guests
David Ignatius, foreign affairs columnist for the Washington Post. (@IgnatiusPost)
Steven Simon, professor of government at Dartmouth College. Former senior director for Middle Eastern and North African affairs at the National Security Council.
From Tom's Reading List
Washington Post: Obama to send small Special Operations force to Syria — "President Obama is sending a small number of Special Operations forces to northern Syria, marking the first full-time deployment of U.S. troops to the chaotic country. The mission marks a major shift for Obama, whose determination to defeat the Islamic State in Iraq and Syria has been balanced by an abiding worry that U.S. troops not be pulled too deeply into the in­trac­table Syrian conflict.
The Atlantic: How ISIS Spread in the Middle East — "We have been living the Islamic State forwards, surprised at every turn, but we can perhaps begin to understand it backwards. Although ISIS took most of the world by surprise when it swept into the Iraqi city of Mosul in June 2014, the group and its forebears had been proclaiming their goals for a decade. Like many consequential events, this one didn't sneak up on policymakers; they simply didn't see what was taking shape in front of them. ISIS told us exactly what it was going to do, and then did it. This was a secret conspiracy hiding in plain sight.
Foreign Affairs: The End of Pax Americana — "In actuality, however, the main driver of the U.S. pullback is not what's happening in Washington but what's happening in the region. Political and economic developments in the Middle East have reduced the opportunities for effective American intervention to a vanishing point, and policymakers in Washington have been recognizing that and acting accordingly. Given this, the moderate U.S. pullback should be not reversed but rather continued, at least in the absence of a significant threat to core U.S. interests."
This program aired on November 2, 2015.