The Vice President's Cancer Cure 'Moonshot'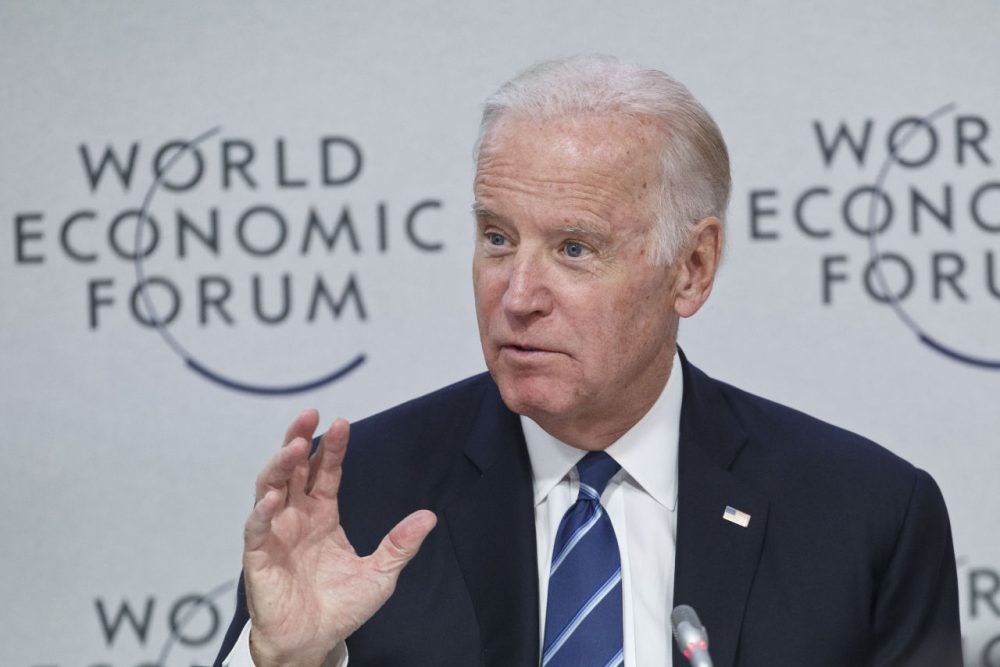 This article is more than 5 years old.
Like many others, Vice President Joe Biden has seen his family hit by cancer. Biden's 46-year-old son, Beau, died last year from brain cancer. Since Beau's death, Joe Biden has spoken of his dedication to finding a cure. Last week President Obama made that official, putting the Vice President in charge of a "moonshot" effort to tackle cancer. Biden's been meeting with scientists and doctors to discuss the realities of that goal.
The Vice President lead a panel called "Cancer Moonshot: A Call to Action" at the World Economic Forum in Davos, Switzerland this week, and he discussed some of his hopes for this brand new government effort.
We invited Paula Hammond -- member of the Massachusetts Institute of Technology's Koch Institute for Integrative Cancer Research and head of the MIT Department of Chemical Engineering — and Dr. Carl June -- professor of pathology and laboratory medicine at the Perleman School of Medicine and irector of translational research at the Abramson Cancer Center at the University of Pennsylvania — to discuss the "moonshot" effort's hopes and realities with us after Tuesday's panel discussion.
"We're saying accelerate the cure word," Dr. June told host Tom Ashbrook. "If we can eliminate the stovepipes, and have collaborative research, rather than competitive research, I think that will acclerate the eventual elimination of cancer."
Hammond, who appeared on the Davos panel with the Vice President, also stressed the importance of a change of pace as a result of the cancer research moonshot.
"It's more than going to the moon," Hammond said. "It's going to the moon and back and creating a permanent space station out there as well to continue to learn about new approaches to treatment."
You can hear their conversation above.