Former James Brown Band Leader: 'James Was Determined To Do Things'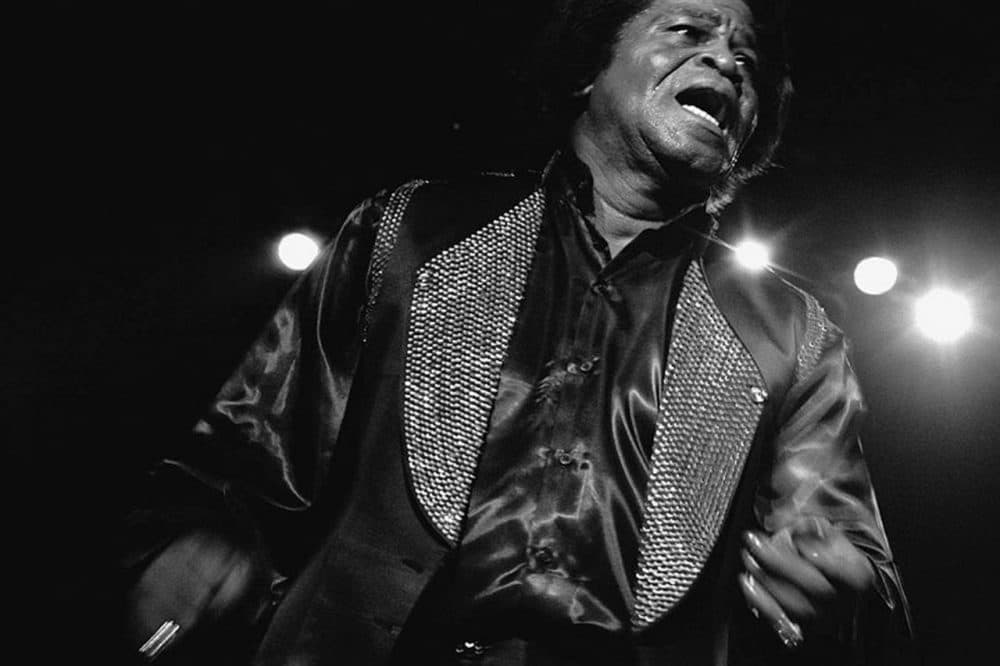 This article is more than 5 years old.
There are two kinds of call-out guests in a typical On Point broadcast production — the guests we plan (the numbers we have dialed up and waiting to chime in) and the guests we invite in on their own accord (also known as our listener callers). We always aim for a spontaneous, lively conversation, but there's something that's some kind of fantastic when a call-in guest of the second type truly and utterly surprises our producers and host.
That's what Hollie Ferris did today. Ferris, a trumpeter and former music director of the James Brown Band at the end of a conversation with novelist and author James McBride, whose captivating new book on soul icon James Brown was just released.
"I played with Brown from 1975 until he passed away," Ferris said when he called in. Ferris played with Brown during a major professional comeback for the artist. Ferris recognized that change, but he also wanted to stress a special part of Brown's personality: his tenacity.
"I wanted to address how determined Brown was to do certain things. Like the Apollo Theater Live Album, they told him, 'You cant do that, it's never been done in history, you can't do a live album.' Well, he did it, with his own money when the record company wouldn't do it. It was his determination to do things, especially when you told him he couldn't do it, he would do it anyway. He pulled it off."
And though Brown may have been hard to work with, he ultimately was in search of a very specific kind of downbeat.
"Brown tried to explain [his emphasis on the beat] to many people and nobody knew what he was talking about. But for him, if the downbeat was there, didn't matter, everything else was just gravy."
But what Ferris kept going back to during his lengthy call with us was Brown's stubborn, consistent force of character.
"We played a gig in Argentina and he was already in his 70s, he was so sick. He had IV fluids going in and a catheter. But he pulled him out, went and did a show and put 'em back in. That's how determined he was to do a show."
Thanks to Ferris, McBride and, yes, James Brown, for a truly special moment of live radio.