Mayer Hawthorne Is A Musical 'Man About Town'
Resume
Mayer Hawthorne brings his neo-soul sound to our studio.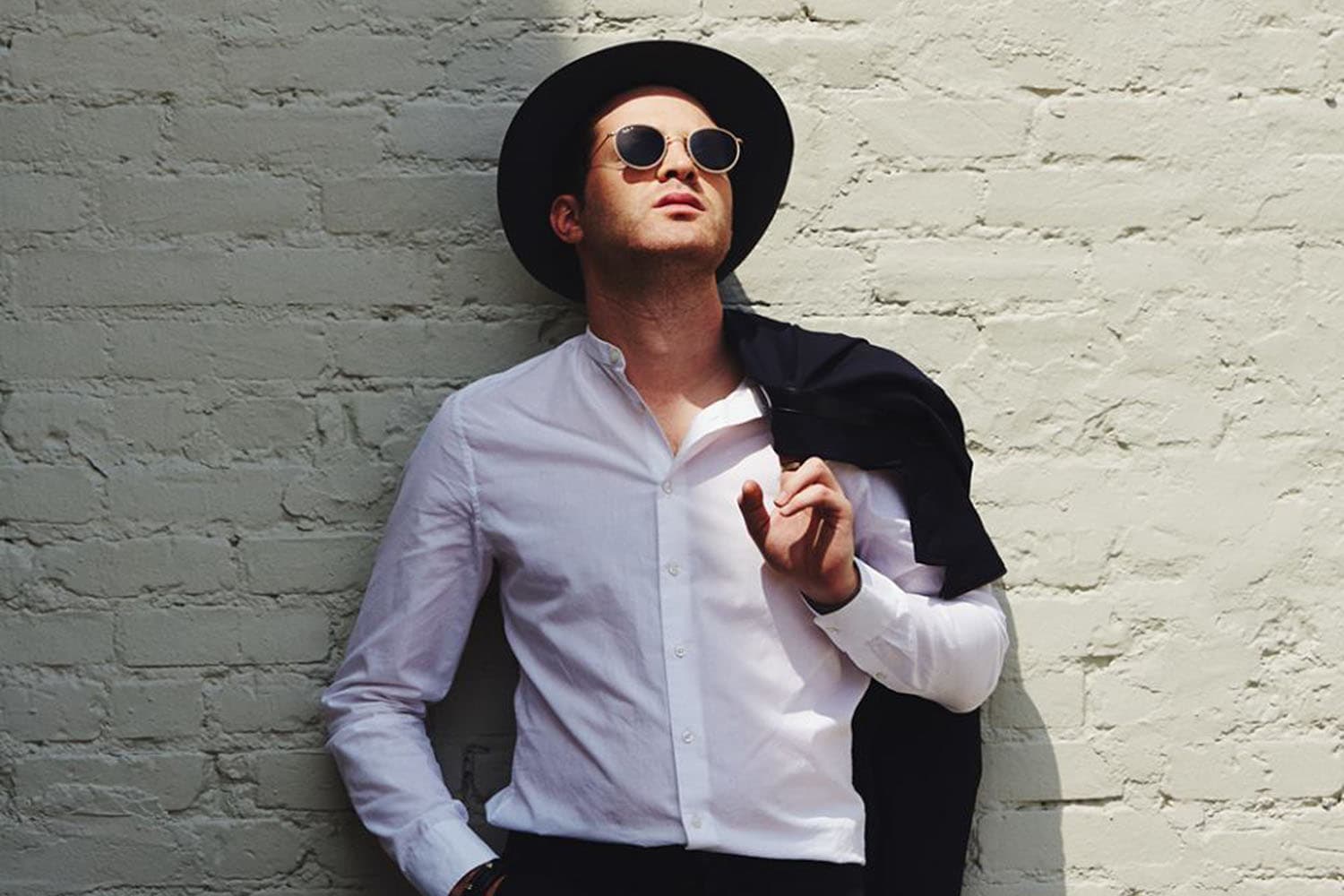 Mayer Hawthorne was a young Detroit DJ who loved to sample soul music. He kept getting sued for the sampling, so he made his own soul music. Neo-soul. He channeled Curtis Mayfield and Leroy Hutson and Smokey Robinson through the ears of a kid who grew up on N.W.A., Public Enemy, 2 Live Crew. Now he's got a sound that's making people swoon all over.  He's with us.  This hour On Point, the neo-soul of Mayer Hawthorne. — Tom Ashbrook
Guest
Mayer Hawthrone, Grammy-nominated producer, singer and musician. His newest album is "Man About Town." (@MayerHawthorne)
From Tom's Reading List
AllMusic: Mayer Hawthorne Strives To Put On "One Of The Best Live Shows In The World" — "With his 2009 debut LP, A Strange Arrangement, Ann Arbor musician Andrew Cohen, under the guise of Mayer Hawthorne, arrived as a fully-realized neo-soul singer-songwriter, enthusiastically blending the sounds of Motown and classic soul with breakbeats and modern energy. In April, he released Man About Town, his fourth album, and is now gearing up to hit the road for a stretch of dates booked through August, including five big gigs opening for Daryl Hall & John Oates."
Wax Poetics: Mayer Hawthorne enters a new era with Man About Town — "Hawthorne is known for trying different sounds among projects and even between solo albums. Where some of his earlier material more or less recreated '60s and '70s soul soundscapes, his newer material has used those references more sparingly, which has resulted in a more modern sound, combined with some nods to late '70s and early '80s blue-eyed-soul à la the other cat in the hat, Bobby Caldwell."
Rolling Stone: Mayer Hawthorne Hopes for a 'Love Like That' on Endearing New Song -- "'Love Like That' is classic blue-eyed soul based around a percolating bass, bouncing keyboard and an infectiously silly synth line that slinks through the chorus while Hawthorne croons, 'I want a love like that / I want a love / Strong like a heart attack / To fire me up.'"
Hear "Love Like That" By Mayer Hawthorne
Hear "Get You Back" By Mayer Hawthorne
This program aired on June 20, 2016.