Picking Apart The New Benghazi Report
Resume
The long-awaited House Benghazi Report finds no new evidence of wrongdoing by Hillary Clinton. We'll read the fine print and look at the big picture.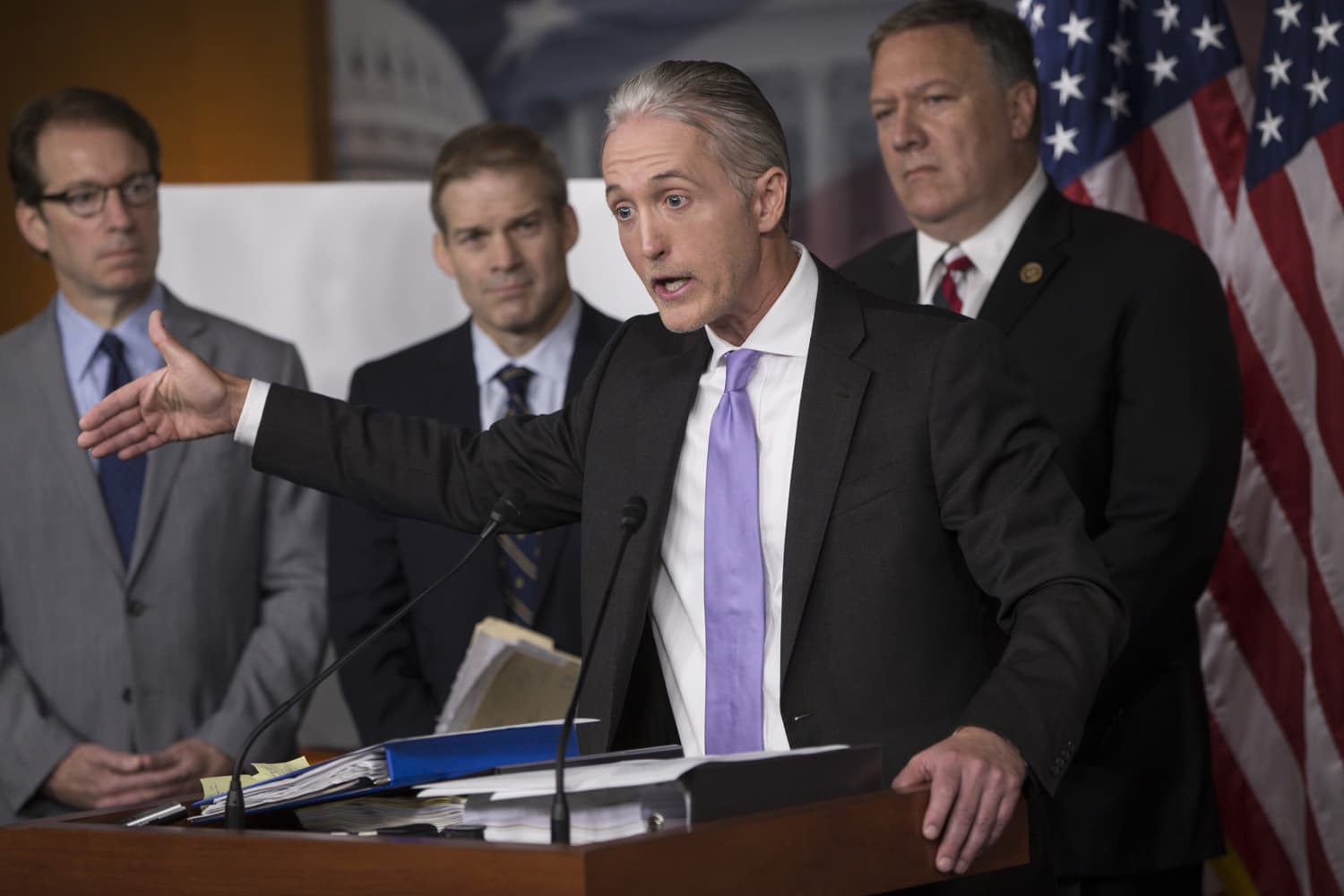 Guests
Yochi Dreazen, managing editor for news at Foreign Policy. Writer in residence at the Center for a New American Security. Author of "The Invisible Front." (@yochidreazen)
David Kirkpatrick, international correspondent for the New York Times. (@ddknyt)
Margaret Talev, senior White House correspondent for Bloomberg News. (@margarettalev)
From Tom's Reading List
Foreign Policy: In Final Report, Benghazi Committee Finds No New Evidence of Clinton Wrongdoing — "After spending more than two years and an estimated $7 million in taxpayer money, the House Select Committee on Benghazi released its final report on the terrorist attack in Libya in 2012 that left four Americans dead — and found no new evidence that then-Secretary of State Hillary Clinton was at fault."
New York Times: House Democrats Release Benghazi Report to Blunt Republican Inquiry — "House Democrats on Monday moved to pre-empt the findings of a two-year Republican-led investigation into the attacks in Benghazi, Libya, in which four Americans were killed, by issuing their own 339-page report that cast the inquiry as a politically motivated crusade that wasted time and money."
POLITICO: Final Benghazi report details administration failures — "The report drilled down on new details about how Clinton's State Department failed to protect the diplomatic outpost in Libya. The report also said that the CIA missed the looming threat despite warnings and wrote faulty intelligence reports after the attack. And GOP staff said their findings indicate that the Defense Department did not meet its response times to deploy military assets to Benghazi and follow-up to ensure Americans were rescued in a timely fashion."
This program aired on June 29, 2016.