Total Recall: Auto Manufacturers' Issues On The Rise
Resume
Auto recalls. Volkswagen and Takata airbags are just the biggest in a long list. Recalls are on the rise. Millions affected. We look at why and what's going.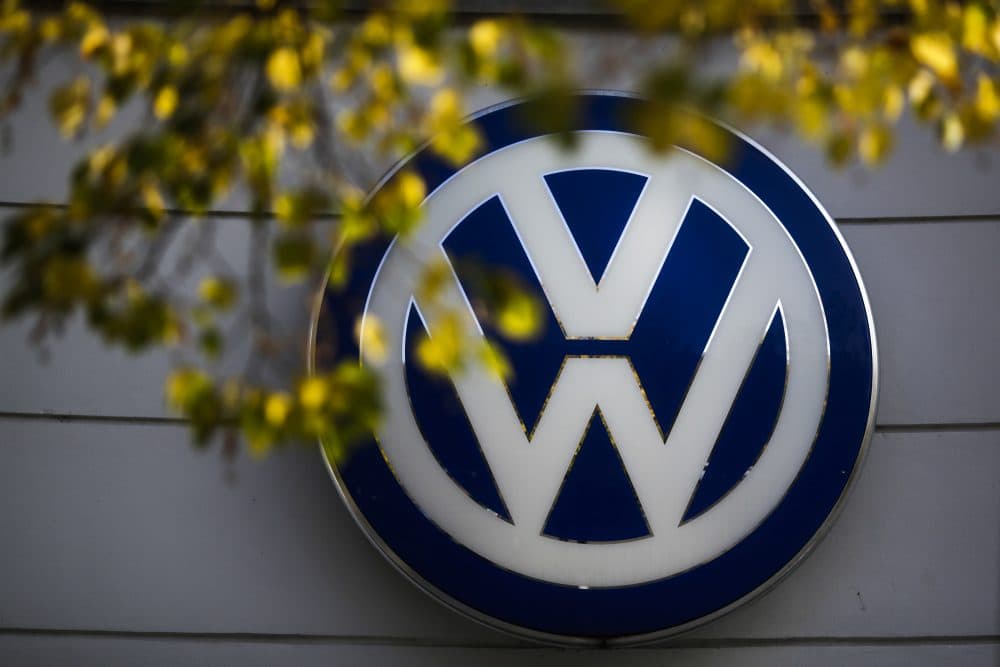 Fourth of July weekend, straight ahead.  We're celebrating, and many of us are flying and driving. We're going to look at airport security all over today, after the terrible attack in Istanbul. And we're going to look at auto recalls. From airbags, to ignitions, to roll-away Jeep Grand Cherokees, automakers have racked up record recalls in recent years. One hundred million cars and trucks. And many – maybe yours – are still on the road, unrepaired.  This hour On Point, flying safely and driving safely, right now. — Tom Ashbrook
Guests
Mike Spector, automotive reporter for The Wall Street Journal. (@MikeSpectorWSJ)
Sean Kane, founder and president of Safety Research & Strategies, a for-profit that does research and consulting on motor vehicle safety. (@safe4u2)
Jason Vines, former communications chief for the Ford Motor Company, Chrysler Group and Nissan North America. Author of "What Did Jesus Drive?" and the forthcoming, "The Last American CEO." (@JHVines)
From Tom's Reading List
The Wall Street Journal: Fiat Chrysler to End Production of Vehicles With Certain Faulty Takata Air Bags -- "Fiat Chrysler Automobiles NV said it would stop equipping new vehicles with certain faulty Takata Corp. air bags, a few weeks after some U.S. lawmakers raised concerns that the rupture-prone safety devices were still making their way to dealerships."
CNN Money: Toyota recalls 1.4 million cars for airbag problem — "Toyota is recalling 1.4 million cars worldwide for a problems with exploding airbags. Though Toyota said this recall does not involve a Takata airbag, it has not identified the supplier. Toyota said it is not aware of any deaths or injuries related to this latest airbag recall. It also said the cause of the problem, and the solution, is different from the Takata problem."
Reuters: Star Trek Actor Death Sparks Calls for New Auto-Recall Fix -- "'Star Trek' actor Anton Yelchin's fatal accident involving a recalled 2015 Jeep Grand Cherokee is renewing calls from safety advocates to fix flaws in the U.S. recall system. Yelchin was killed when his SUV rolled backward in the steep driveway of his Los Angeles home and pinned him against a brick wall and a fence. The accident is under investigation, and it is not known whether the specific recall defect, which can cause the vehicle to roll away after a driver exits, led to Yelchin's death."
This program aired on June 30, 2016.