Digital Doctors And Virtual Medicine
Resume
With guest host Jane Clayson.
The doctor's appointment goes digital. Virtual visits, high-tech self-monitoring are here. We'll look at telemedicine.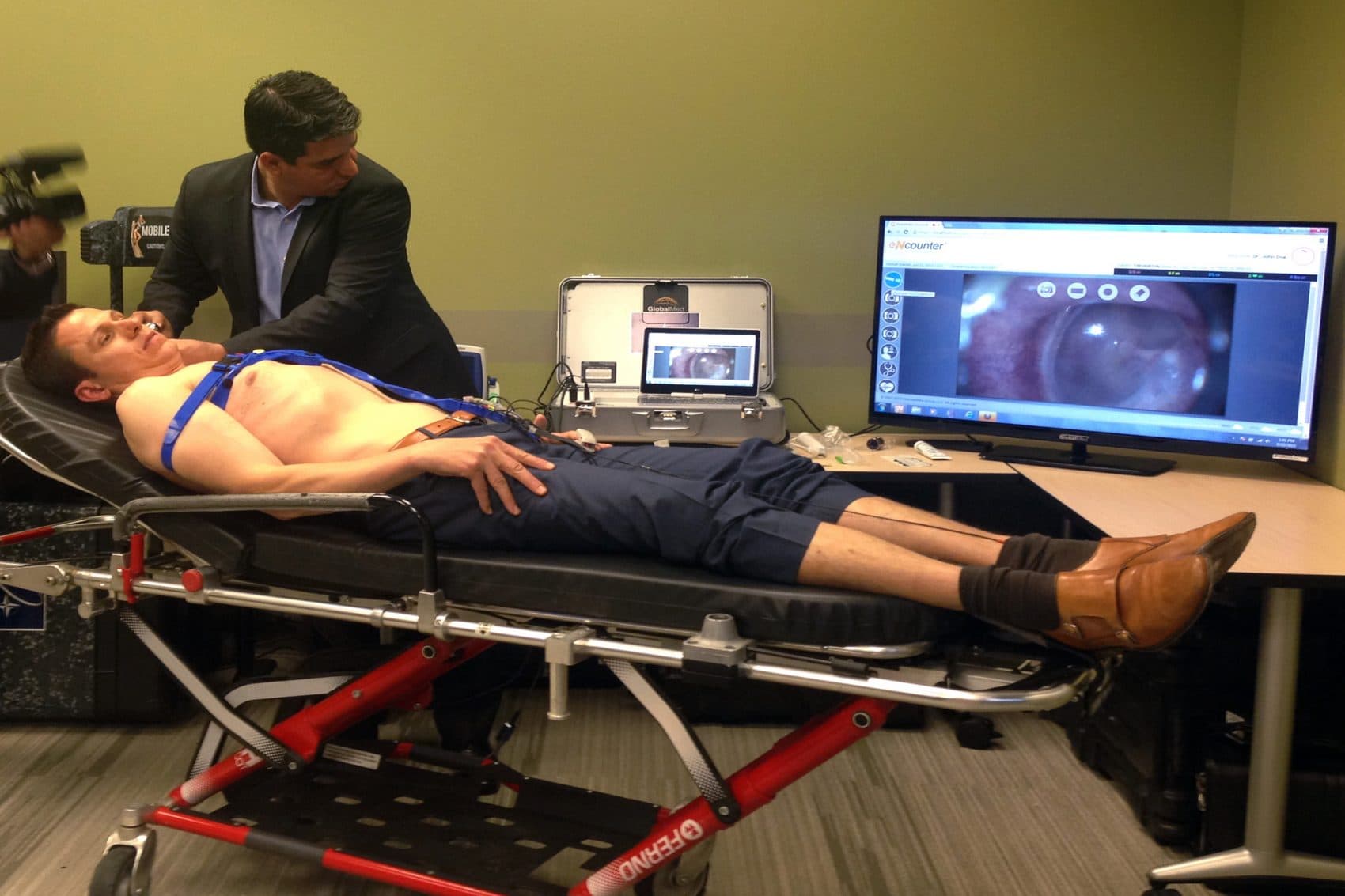 Log on, the doctor is in. Online that is. Telemedicine is here,  promising transformative ways to deliver fast., convenient,  and high-quality healthcare. That's the claim. What's the reality? Is face-to-face via webcam enough? Is it a godsend in the middle of the night? When you can't get to your doctor's office and know you don't need to go to the ER?  This hour On Point, we look at the controversy and promise of telemedicine. -- Jane Clayson
Guests
Melinda Beck, weekly Health Journal columnist for The Wall Street Journal. (@melindabeckwsj)
Dr. Joseph Kvedar, vice president of Connected Health at Partners HealthCare, a Boston-based hospital and physician network. (@jkvedar)
Shane Farritor, professor of mechanical engineering at the University of Nebraska-Lincoln. (@shanefarritor)
From The Reading List
The Wall Street Journal: How Telemedicine Is Transforming Health Care -- "After years of big promises, telemedicine is finally living up to its potential. Driven by faster internet connections, ubiquitous smartphones and changing insurance standards, more health providers are turning to electronic communications to do their jobs—and it's upending the delivery of health care."
CNBC: CVS teams with telehealth trio to boost access to MD care — "The doctor is "out"—but he can still see you. Pharmacy giant CVS Health announced it will work with three leading telehealth companies to expand patients' access to doctors, who will be able to provide consultations remotely via the Internet or over the phone."
Forbes: Will Telemedicine Change Healthcare Or Prove To Be Another Venture Fad? — "Telemedicine is booming, but it's also controversial and disconnected from mainstream medicine. Is this an idea that seems hot but proves to be just a big niche, or are we looking at a powerful force for change in healthcare?"
This program aired on July 5, 2016.