The 'Avalanche' Of One Woman's Infertility
16:24
Play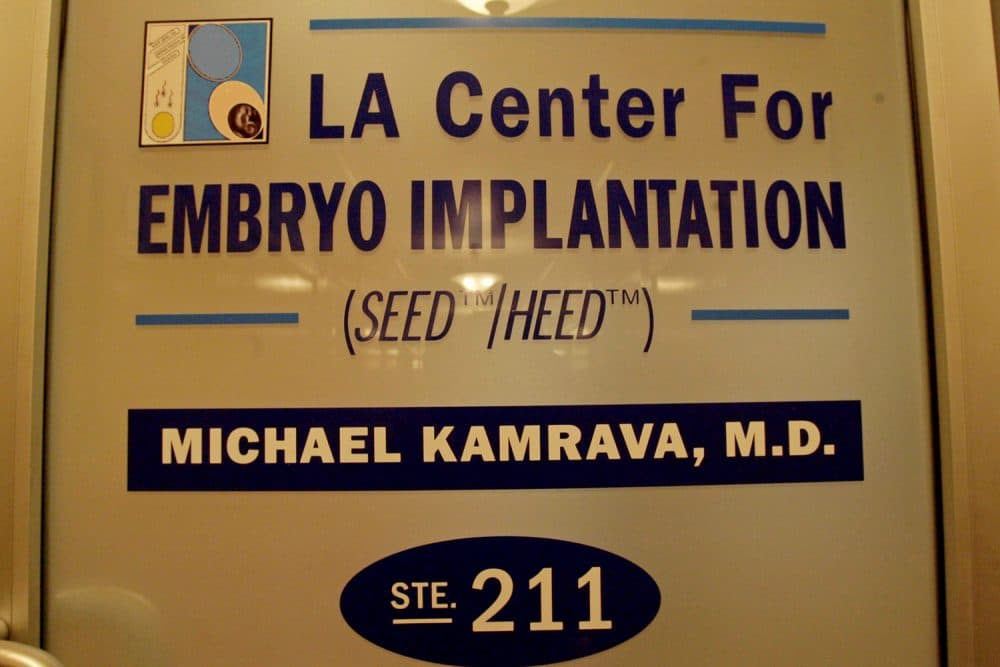 This article is more than 4 years old.
Millions of women around the world struggle with infertility. And every one of them has a story to tell about the lengths to which they went to try to become mothers. The rounds of IVF. Hormone shots. Egg retrieval. The enormous expenses. The hopes. Tears. Joy. Sorrow. Writer Julia Leigh describes her own journey as an avalanche in a richly-raw new memoir, "Avalanche: A Love Story." She joins us to discuss her story.
You can read an excerpt of Leigh's memoir below.
For a great many nights I injected myself with an artificial hormone produced in a line of genetically modified Chinese hamster ovary cells. I did this knowing that no matter how hard I hoped, no matter what I tried, chances were I'd never have a child. My first visit to the IVF clinic was when I was already 38. I was accompanied by Paul, the man I planned to marry and with whom I'd first been in love when I was 19 and he was 23, both of us then studying at the University of Sydney. That same year, it was back in 1989, I wrote a short story that won a student prize. This pleased me because I wanted to be a writer and, more so, because it made me look good in the eyes of my friends. I did keep a copy somewhere but have trouble recalling the exact details—except for the last line, which was "Crazy bitches." The two women of the story were on a bridge in a park and one of them had tossed a baby into the pond below. A passing jogger, a man, had raced in to save the child only to find that it was a doll. At the time of writing that story I had a deeply ambivalent view of motherhood. I scorned women who thought they could only feel fulfilled if they had a child. The first thing the judge said to me at the award ceremony was "I thought you'd be older."
(Excerpt from "Avalanche: A Love Story" by Julia Leigh. Copyright 2016 W.W. Norton & Company All Rights Reserved. Reprinted Here With Express Permission of the Publisher.)
This segment aired on July 11, 2016.