Why Student Loan Debt Exploded
47:25
Play
This article is more than 6 years old.
Forty-two million Americans owe $1.3 trillion in student debt.  We'll look at who made money on all that debt.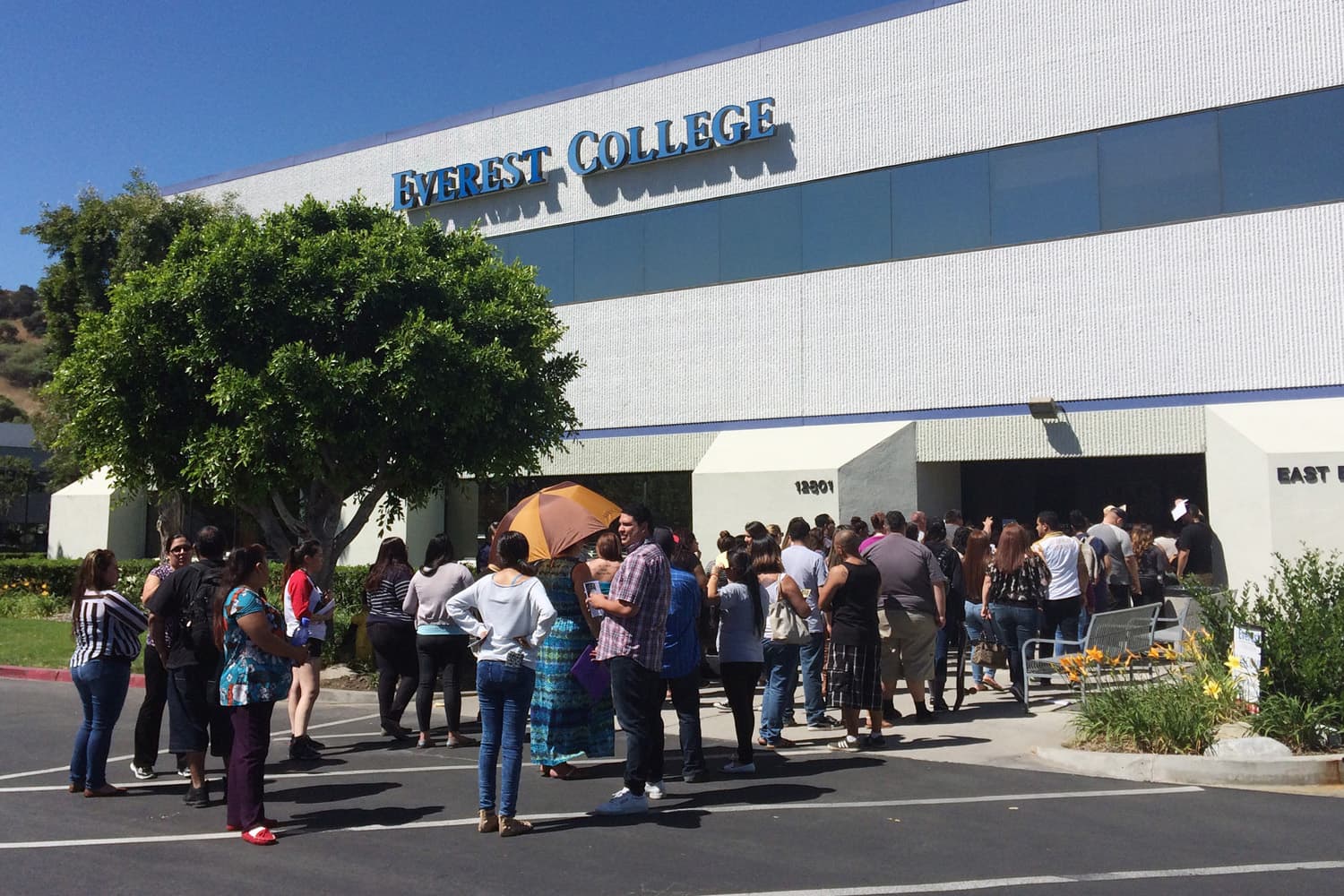 Americans did not always come out of college with crushing debt. Now, many do. Student loan borrowers have doubled in the last 10 years to 42 million people. And student loan debt has exploded from $240 billion to $1.3 trillion. Borrowers talk about "debt slavery." But a lot of money has been made on that debt.  A new investigative report asks: "Who got rich off the student debt crisis?" This hour On Point, the story behind America's ocean of student debt. — Tom Ashbrook
Guests
Lance Williams, senior reporter for Reveal, from the Center for Investigative Reporting and PRX. (@LanceWCIR)
Tamara Draut, vice president of policy and research at Demos, a progressive public policy think tank. Author of "Sleeping Giant" and "Strapped." (@tamaradraut)
Lorraine Dearden, director of the education sector at the Institute for Fiscal Studies. Professor of economics and social statistics and director of quantitative social science at University College, London. (@lorrainedearden)
From Tom's Reading List
Reveal: Who Got Rich Off The Student Debt Crisis — "If states had continued to support public higher education at the rate they had in 1980, they would have invested at least an additional $500 billion in their university systems, according to an analysis by Reveal from The Center for Investigative Reporting. That's an amount roughly equal to the outstanding student debt now held by those who enrolled in public colleges and universities."
New York Times: America Can Fix Its Student Loan Crisis. Just Ask Australia. — "Borrowing for college is common across the globe. Even in Sweden, where tuition is free, most students borrow. What's exceptional about the United States is that so many borrowers are behind on their loans. So what do other countries do that makes their systems work better than ours?"
Inside Higher Education: Clinton Borrows From Bernie — "Throughout the Democratic campaign, Clinton and Sanders clashed over their competing plans to bolster college going and remake higher education financing. Sanders proposed an aggressive push to make public college tuition free for all Americans, while Clinton focused — in ways that many college officials and financial aid experts applauded — on ensuring that more Americans could emerge from college without student debt."
This program aired on July 14, 2016.