Designing Communities For An Aging America
Resume
With guest host Sacha Pfeiffer.
In an aging nation, what makes an age-friendly community? We look at what U.S. cities can do to help seniors live better.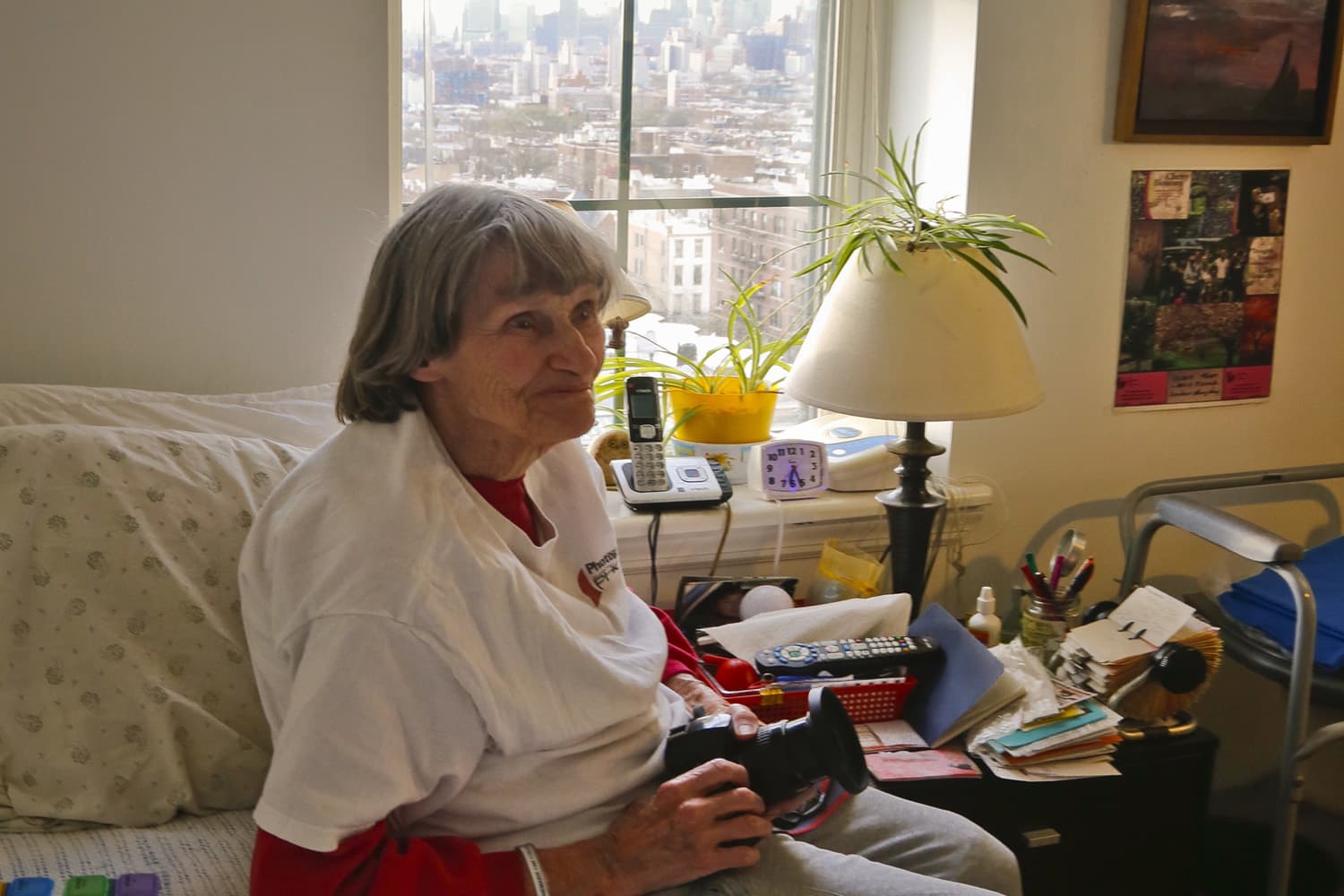 Our nation's 65-and-older population is growing rapidly, but most U.S. cities are totally unprepared for that demographic shift. We don't simply need more public transportation and affordable housing. We could also use more benches at bus stops, longer crosswalk signals, and more homes with master bedrooms on the first floor. Americans may shudder at the thought of aging, but it happens to us all. This hour On Point, getting our cities ready for a graying population, and what makes communities aging-friendly. — Sacha Pfeiffer 
Guests
Paul Irving, chairman of the Center for the Future of Aging at the Milken Institute. Distinguished scholar in residence at the University of Southern California's Davis School of Gerontology. Author of "The Upside of Aging: How Long Life is Changing the World Of Health, Work, Innovation, Policy and Purpose."
Ruth Finkelstein, professor of health policy and management at the Columbia University Aging Center. Former director of the Age-Friendly New York City Initiative.
Kathryn Lawler, director of the Aging and Health Resources Division and director of the Area Agency on Aging in Atlanta.
From The Reading List
New York Times: Some Good Cities to Grow Old In -- "For a city to be aging-friendly, its residents need affordable and safe housing, opportunities for staying engaged in activities that matter to them and access to health care and other services. An aging-friendly city also offers opportunities for people to work, for pay or not. By 2050, the population over age 65 is projected to reach 83.7 million, almost double 2012's roughly 43.1 million."
PBS NewsHour: 8 Things Your City Should Be Doing to Help You Age Well -- "Pick a spot almost anywhere else in the world and the trend's much the same. The graying of the global population is 'one of the most significant historic shifts in the history of the world,' said Dr. Linda Fried, dean of the School of Public Health at Columbia University. 'And we're not planning enough. In fact, we're barely planning.'"
Forbes: Why Are There So Few Age-Friendly Cities? — "Iowa City offers builders bonuses for new construction aimed at seniors; tries to locate services near where residents live; just approved Iowa's first inter-generational co-housing project; provides door-to-door transit service for the disabled and has a dedicated senior center commission advising the city on senior issues."
The ElderCare Locator Mentioned On Air Is Available Nationwide at 1-800-677-1116 and at ElderCare.gov.
This program aired on August 2, 2016.