Stories From The Dangerous Darién Gap
Resume
With guest host Sacha Pfeiffer.
The Darién Gap, the lawless jungle between Colombia and Panama. Migrants from around the world risk crossing it to get to the U.S.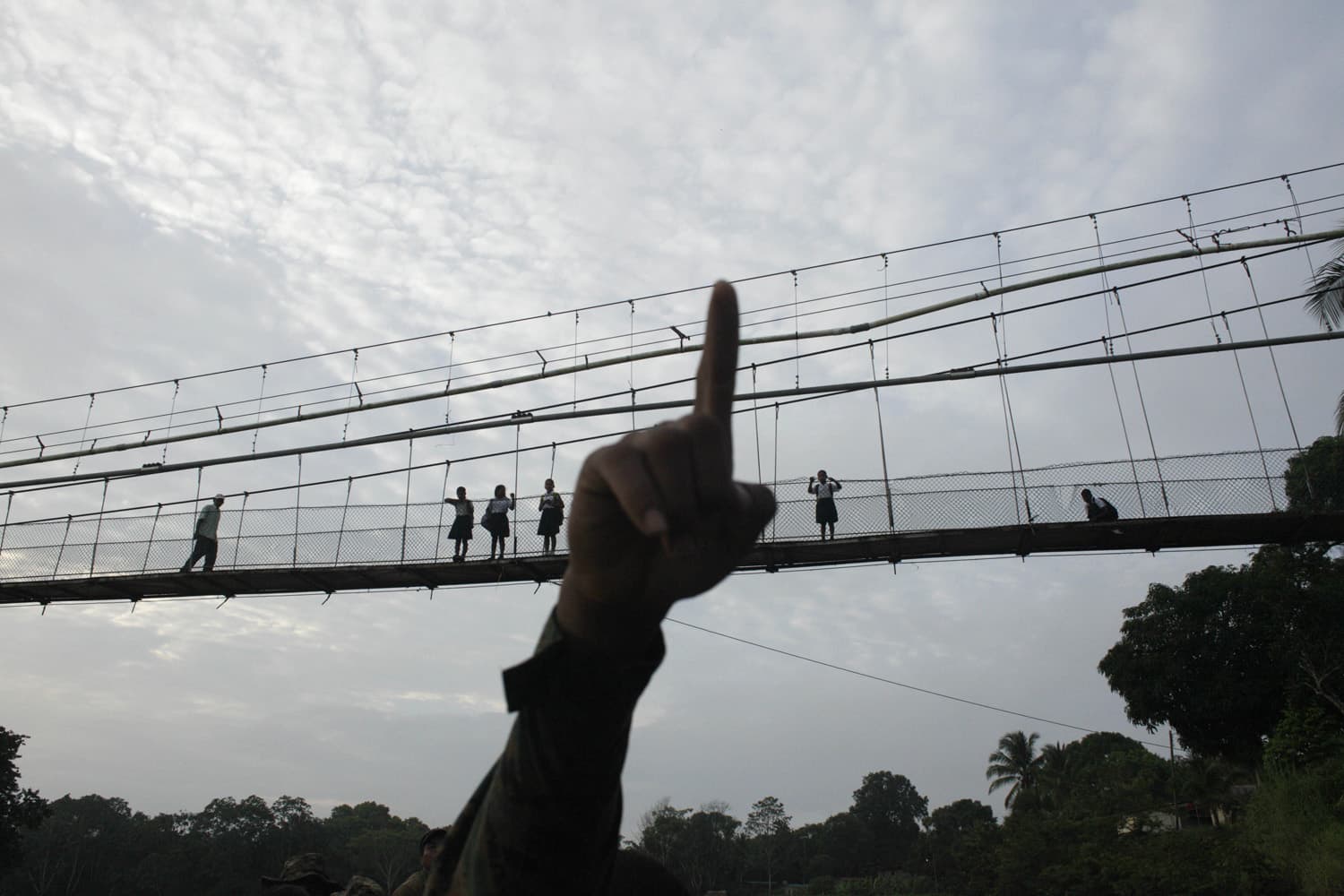 Guests
Jason Motlagh, writer, photographer and filmmaker. International Reporting Fellow at the Pulitzer Center on Crisis Reporting. Former Kabul correspondent for TIME. (@jasonmotlagh)
Leonard Doyle, director of media and communication for the International Organization For Migration. (@LeonardDoyle)
From The Reading List
Outside: A Terrifying Journey Through the World's Most Dangerous Jungle -- "For centuries the lure of the unknown has attracted explorers, scientists, criminals, and other dubious characters to the Gap, a 10,000-square-mile rectangle of swamp, mountains, and rainforest that spans both sides of the border between Colombia and Panama. Plenty of things here can kill you, from venomous snakes to murderous outlaws who want your money and equipment. We've come to find the most improbable travelers imaginable: migrants who, by choice, are passing through the Darién region from all over the world, in a round-about bid to reach the United States and secure refugee status."
NPR News: Via Cargo Ships and Jungle Treks, Africans Dream Of Reaching The U.S. — "Some say the African migrants are appearing in greater numbers because it's become more difficult to reach Europe, a more traditional destination. Others say there has always been a small number of Africans traveling this route, but Nicaragua has tightened its borders, creating a roadblock."
The Wall Street Journal: Global Migrants Brave Panama's Vipers, Bats, Bandits to Reach U.S. — "The untamed Darien Gap has become a new route for travelers from as near as Cuba and as far as Nepal. The surge reflects the difficulty of entering the U.S. by traditional paths like arriving on a visa and overstaying, said Marc Rosenblum, a deputy director at the Migration Policy Institute, a Washington think tank."
This program aired on August 3, 2016.