Global Trade And The Politics Of The TPP Backlash
Resume
President Obama makes another strong push for the Trans Pacific Partnership, putting him at odds with Clinton, Trump, maybe you.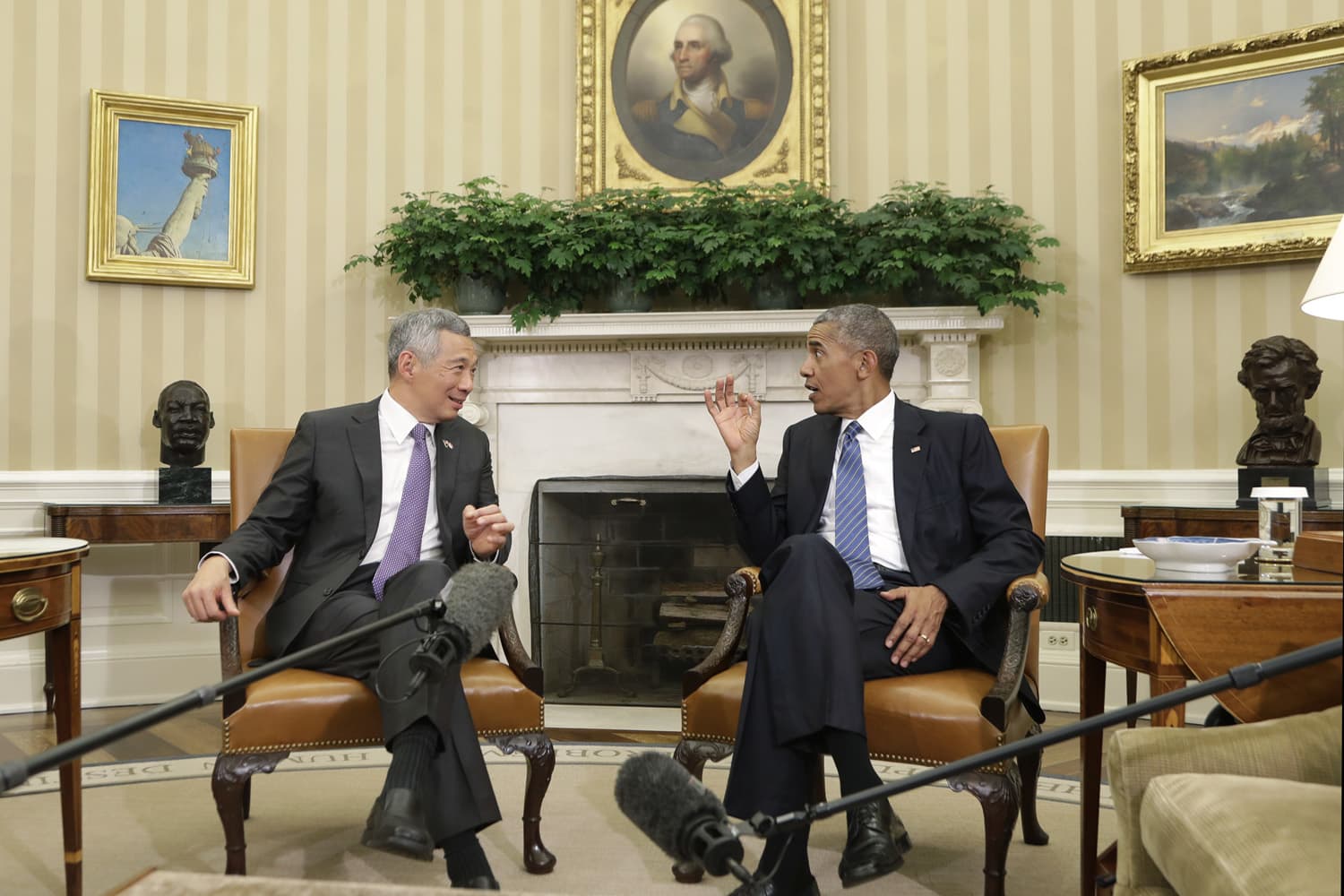 On the campaign trail, Sen. Bernie Sanders called the Trans-Pacific Partnership - the TPP trade deal - a nightmare for American workers. Hillary Clinton says it's not good enough. Donald Trump calls it the rape of America. This week, President Barack Obama is again strongly supporting it. Backers of the TPP are pinning their hopes on racing it through Congress in a lame duck session this fall, no matter who wins the White House.  This hour On Point, who's right?  The battle over the TPP. — Tom Ashbrook
Guests
Ben White, chief economic correspondent and Morning Money columnist for POLITICO. CNBC contributor. (@morningmoneyben)
Jeffrey Frankel, professor of capital formation and growth at the Harvard Kennedy School of Government. Director of the Program in International Finance and Microeconomics at the National Bureau of Economic Research. Co-author, with Richard Caves and Ronald Jones, of "World Trade and Payments."
Rob Scott, senior economist and director of trade and manufacturing policy research at the Economic Policy Institute. (@robscott_epi)
From Tom's Reading List
POLITICO: How Trump and Clinton teamed up to sink trade -- "There's one thing that Donald Trump and Hillary Clinton have done together this campaign: Cripple trade deals. In a striking divergence from typical Capitol Hill fingerpointing, Democrats and Republicans alike are declining to blame each other for the dimming prospects of passing the sweeping free trade deal with 11 Pacific Rim countries. Instead, there's bipartisan agreement that it's all the fault of Trump and Clinton, both of whom strongly oppose the Trans-Pacific Partnership."
New York Times: Why Dropping the Trans-Pacific Partnership May Be a Bad Idea -- "With an angry insurgency of white, working-class voters propelling Donald Trump's agenda to wall off Mexicans, ban Muslims and batten down the hatches against products made in China and elsewhere, even the most articulate champions of the liberal trading order wonder whether Washington's globalization campaign may have finally overstepped."
The Wall Street Journal: Obama, Singapore Prime Minister Lee Hsien Loong Vow to Push for Trade Pact -- "President Barack Obama, after meeting Tuesday with Singapore Prime Minister Lee Hsien Loong, said the two leaders were still committed to the Trans-Pacific Partnership trade deal, despite increasingly long odds of U.S. approval this year."
This program aired on August 4, 2016.