New Strategies For Old-School Vocational Training
46:11
Play
This article is more than 4 years old.
With guest host Sacha Pfeiffer.
Vocational training is making a big comeback in American high schools.  And it's not just wood shop and auto repairs anymore.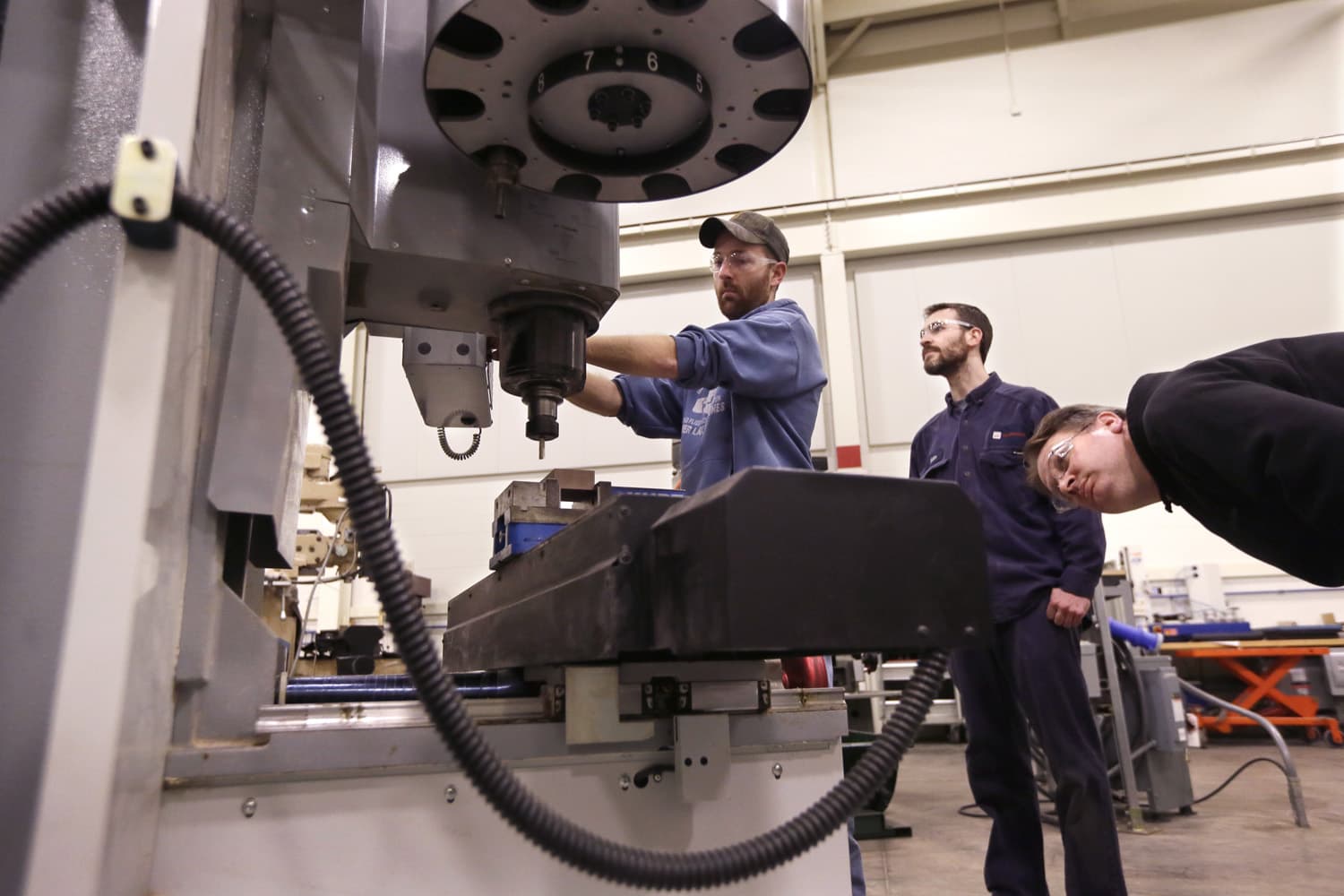 The term "vocational education" has a reputation problem, triggering memories of shop classes and cosmetology courses that led to menial, low-paying jobs. But voc-ed has been re-branded. It's now "career and technical education," and supporters say it's the ideal alternative to crippling college debt and worthless bachelor's degrees. This is skills-based training for high-quality jobs, from audio engineering to welding to commercial diving. This hour On Point: the case for vocational training, sometimes instead of a college degree. --Sacha Pfeiffer
Guests
Emily DeRuy, senior associate editor at the Atlantic, where she covers education. (@Emily_DeRuy)
Shaun Dougherty, assistant professor in education policy and leadership at the University of Connecticut. Author of the Fordham Institute Study, "Career and Technical Education in High School: Does It Improve Student Outcomes?" (@doughesm)
Kevin Welner, professor and director of the National Education Policy Center and professor of educational foundations, policy and practice at the University of Colorado, Boulder.
From The Reading List
The Atlantic How Houston Is Redefining Learning to Prepare Its Future Workers -- "Like the nation, Texas swung away from tracking certain students into vocational training as an acceptable form of education in the 1980s toward college alone in the 1990s and early 2000s. Now, the pendulum is swinging back toward the middle, and, observers say, gaining traction. The gleaming new CTHS building was funded through a $270 million 2011 bond issue."
Fordham Institute: Career and Technical Education in High School: Does It Improve Student Outcomes? — "American students face a double-whammy: Not only do they lack access to high-quality secondary CTE, but then they are subject to a 'bachelor's degree or bust' mentality. And many do bust, dropping out of college with no degree, no work skills, no work experience, and a fair amount of debt."
The Atlantic:How Girls in Blue-Collar Communities Are Being Left Behind — "Young women who grow up in blue-collar communities often don't enroll in those kinds of vocational classes, and end up waiting tables and stocking shelves, or out of work altogether after graduation. In the past, women from blue-collar communities sometimes took business-related vocational courses that served as a pathway to decent-paying clerical work. But those jobs have largely disappeared, while fields typically dominated by men, such as auto-repair and construction, remain."
This program aired on August 8, 2016.