The U.S.-Russia Proxy War In Syria
Resume
The U.S.-Russia conflict in Syria. Russia's winning. We'll look at Cold War rumbles and a region's future.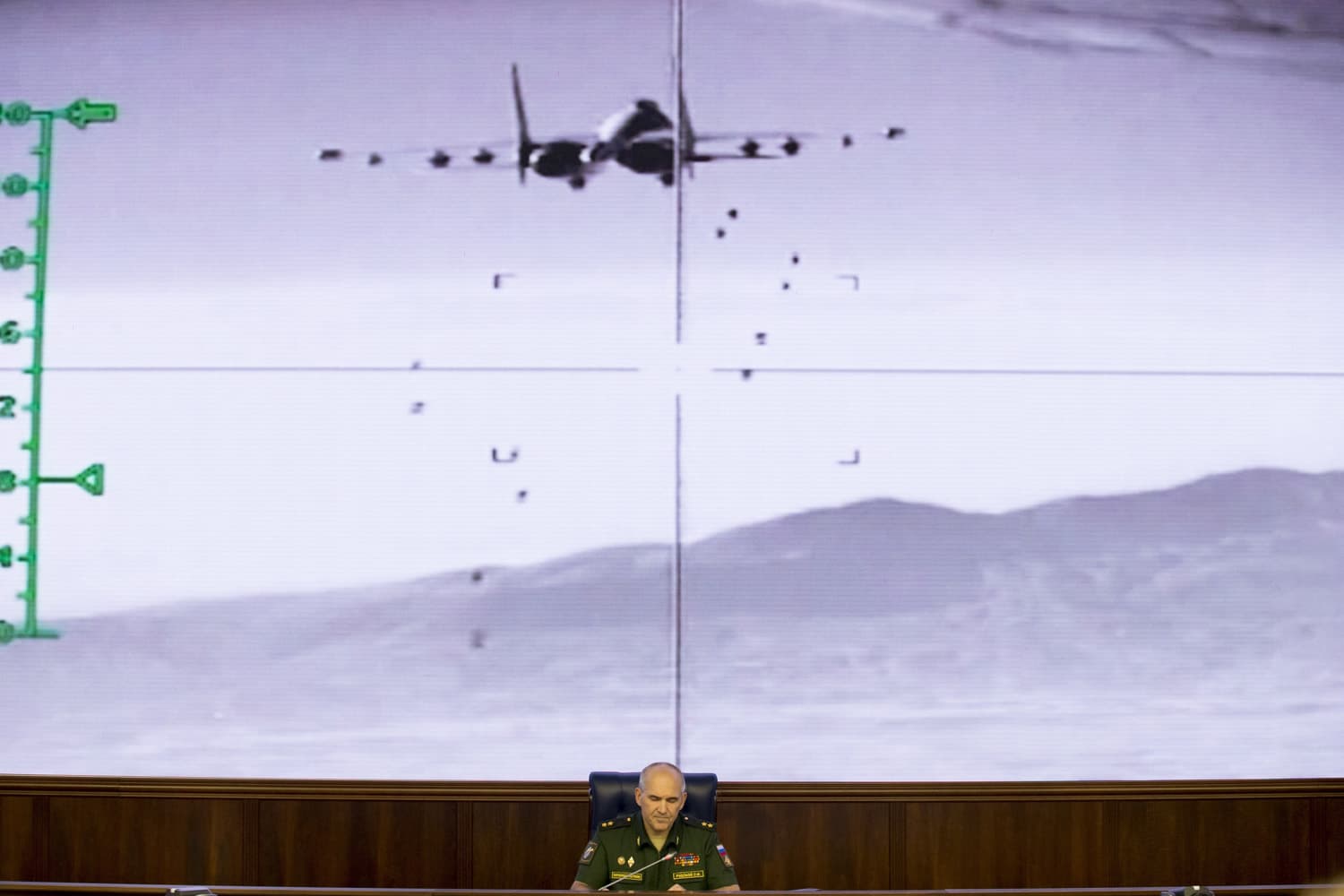 The U.S. under Barack Obama did not want to get too involved in Syria's civil war. Russia did. Moscow moved in heavy last fall on the side of Syrian leader Bashar al Assad — who Washington said had to go. Now, Syria's civil war is a kind of U.S.-Russia proxy war. With Cold War echoes, big new wrinkles, and a lot on the line. It's raging right now in Aleppo. This hour On Point, the stakes. U.S. and Russian proxies, raging in Syria. — Tom Ashbrook
Guests
Mark Mazzetti, national security correspondent for the New York Times. (@MarkMazzettiNYT)
Ryan Crocker, dean and executive professor at the George Bush School of Government and Public Service at Texas A&M University. Former U.S. ambassador to Syria, Iraq, Lebanon, Afghanistan, Kuwait and Pakistan.
Christopher Chivvis, associate director of the International Security and Defense Policy Center at the RAND Corporation and professor at the Johns Hopkins University School of Advanced International Studies. (@cchivvis)
From Tom's Reading List
New York Times: Military Success in Syria Gives Putin Upper Hand in U.S. Proxy War -- "For the first time since Afghanistan in the 1980s, the Russian military for the past year has been in direct combat with rebel forces trained and supplied by the C.I.A. The American-supplied Afghan fighters prevailed during that Cold War conflict. But this time the outcome — thus far — has been different."
Reuters: Russia announces daily ceasefires in Syria's Aleppo to let in aid -- "Russia said on Wednesday there would be daily three-hour ceasefires in Syria's Aleppo starting Thursday to allow humanitarian convoys to enter the city safely, a proposal which the United Nations said it would consider."
NPR News: In Syria, Residents Of War-Ravaged Aleppo Are Without Running Water — "Despite calls by the U.N. for a cease-fire, the Syrian government and rebel forces are escalating their battle for control of Aleppo, a city they see as critical in the five-year civil war. And Syria's largest city, Aleppo, divided by war, appears to have now reached a new level of misery. The United Nations says Aleppo's water pumping stations are without fuel, and the U.N.'s asking the warring sides to declare a truce."
This program aired on August 11, 2016.