Fixing Our Slow-Growth Economy
Play
This article is more than 6 years old.
Nobel Prize-winning economist Joseph Stiglitz joins us, to look at what the world is facing – economically – right now. And Douglas Holtz-Eakin responds.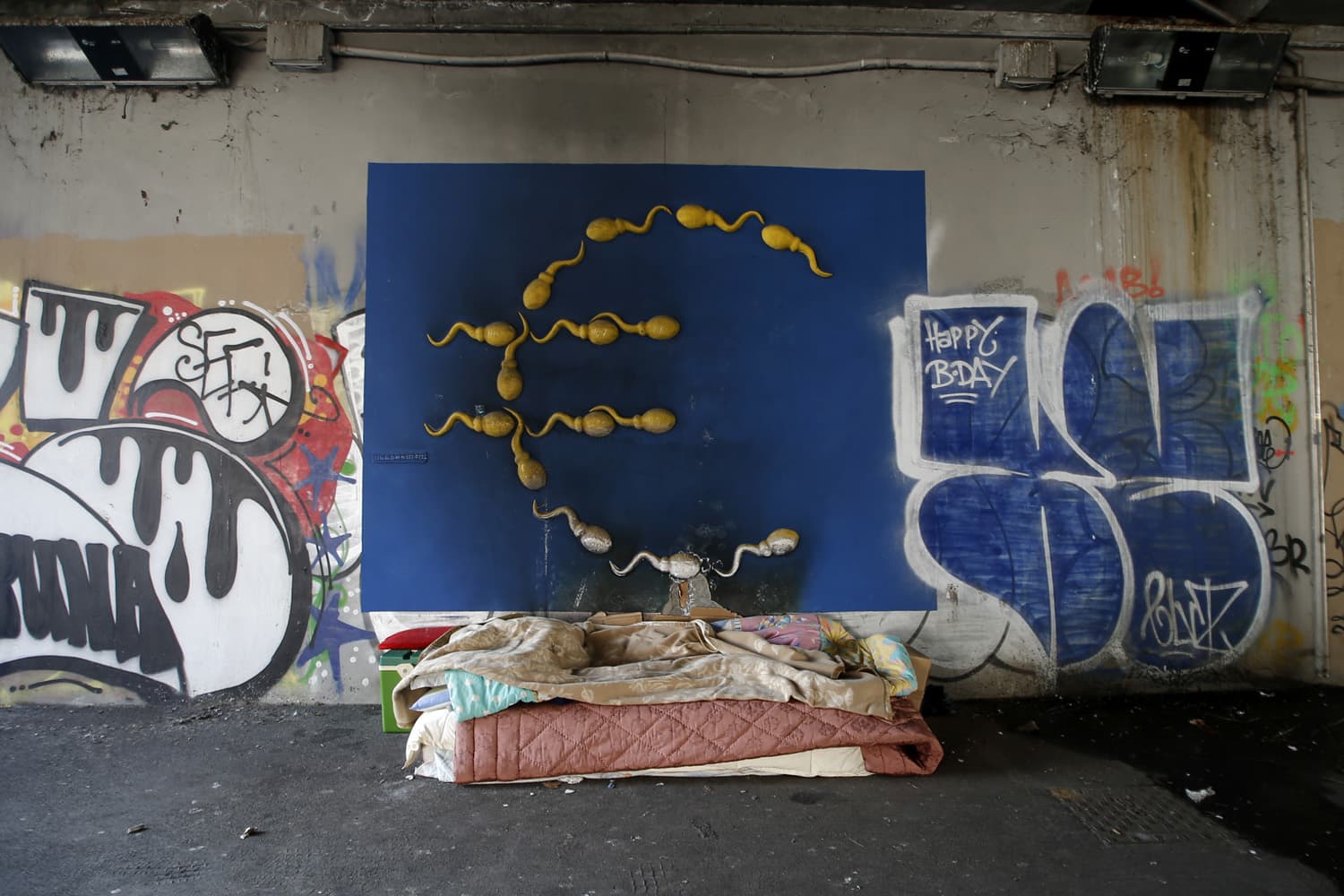 The global economy is flat. The US is doing a little better than others, but growth is slow. And inequality, here and abroad, is growing. This all bites, and its bite will be worse over time if we don't fix it. How to do that? We're talking today with two big economists. Nobel prize-winner Joseph Stiglitz. He says neo-liberal economics just aren't working out.  And the more conservative Douglas Holtz-Eakin. He's been tough on Trump. This hour On Point, what to do with the global economy. — Tom Ashbrook
Guests
Joseph Stiglitz, Nobel Prize-winning economist. Professor of economics at Columbia University. Author of the new book, "The Euro: How A Common Currency Threatens the Future of Europe." Former World Bank senior vice president and chief economist. Also author of "Globalization and Its Discontents" and "Rewriting the Rules of the American Economy." (@josephestiglitz)
Douglas Holtz-Eakin, economist and president of the American Action Forum Policy Institute. Former director of the Congressional Budget Office. (@djheakin)
From Tom's Reading List
Quartz: Joseph Stiglitz on Brexit, Europe's long cycle of crisis, and why German economics is different — "Globalization seems to have a lot more discontents lately. From Britain's vote to extricate itself from the European Union to Donald Trump's anti-trade and immigration rhetoric, the conventional wisdom about economic advantages conferred by free-flowing goods and capital—and to a certain extent, people—that dominated economic policymaking in the 1990s now faces increasingly stiff opposition in the world's advanced economies."
New York Times: Nobel Laureate Joseph Stiglitz Says the Euro Needs Big Reform — "The problem is that currency fluctuations were a useful escape valve. What if France entered into a severe recession while the German economy remained robust? Thanks to the laws of Adam Smith, the franc would drop relative to the mark, and voilà, Germans would buy more Perrier and Peugeots, and the imbalance would start to correct. Now, France has no currency to depreciate."
Financial Times: 'The Euro: And its Threat to the Future of Europe', by Joseph Stiglitz -- "The overarching thesis of The Euro: And its Threat to Europe is that the euro itself is flawed and needs to be deeply reformed, or dismantled. Like critics from the other end of the political spectrum, and indeed many centrists, Stiglitz is adamant that 'the eurozone was flawed at birth' and that 'the euro created the euro crisis'."
Read An Excerpt Of "The Euro" By Joseph Stiglitz
This program aired on August 17, 2016.