Does Global Trade Work For American Consumers?
16:46
Play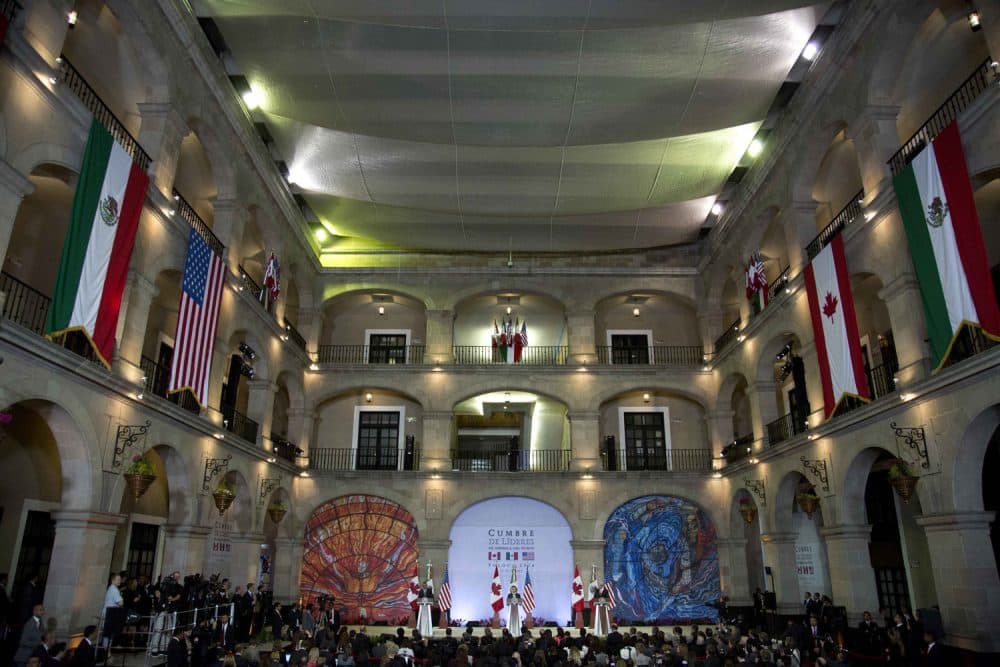 This article is more than 4 years old.
Global trade deals have been front and center in the ongoing presidential campaign, with both major party candidates rejecting the Trans-Pacific Partnership and both major party candidates calling for serious revisions to the landmark North American Free Trade Agreement.
In conversations with top economists Joseph Stiglitz and Douglas Holtz-Eakin on our program today, host Tom Ashbrook explored the lasting effects of global trade agreements on the average American consumer.
"The most adverse aspect of NAFTA was this provision called Chapter 11, which was labelled as n investment agreement," said Stiglitz, who was an economic adviser for then President Bill Clinton when the NAFTA agreement was signed. "That particular provision allows corporations to sue governments that pass a regulation that has the effect of decreasing their profits, no matter how good the public purpose."
At the time of the trade deal's negotiation, Stiglitz said, it wasn't entirely clear what the Chapter 11 provision would mean in the future.
"Twenty years after NAFTA, we know how dangerous it is," Stiglitz said. Some of the aspects that Stiglitz called "troubling" make the proposed — and as-of-yet unapproved — TPP deal just as bad.
"One of the reasons TPP is so bad — we should have learned from NAFTA, and I think we ought to revise NAFTA. I am confident our trading partners would agree to those reforms."
Holtz-Eakin, meanwhile, supports both NAFTA and TPP — even while he acknowledges flaws in each plan.
"The notion that somehow NAFTA somehow needs to be fixed? The way to fix it is the TPP," Holtz-Eakin said.
"The United States does two things really well: it invents things and we grow things," he said. "If the TPP doesn't help us invent and sell and grow and sell, then it's not in the American interest."
Holtz-Eakin framed these multinational global trade deals as ultimately being concerned with countering movement in the Chinese economic sphere — but the ultimate fate of both NAFTA and the TPP could remain on the other side of the November 8 election.
This segment aired on August 17, 2016.