'Rancher, Farmer, Fisherman': Conservation In America's Heartland
Play
This article is more than 6 years old.
The new conservationists of the Mississippi River watershed: author Miriam Horn joins us with stories of ranchers, farmers and fishermen trying to do the right thing- ecologically- in the country's heartland.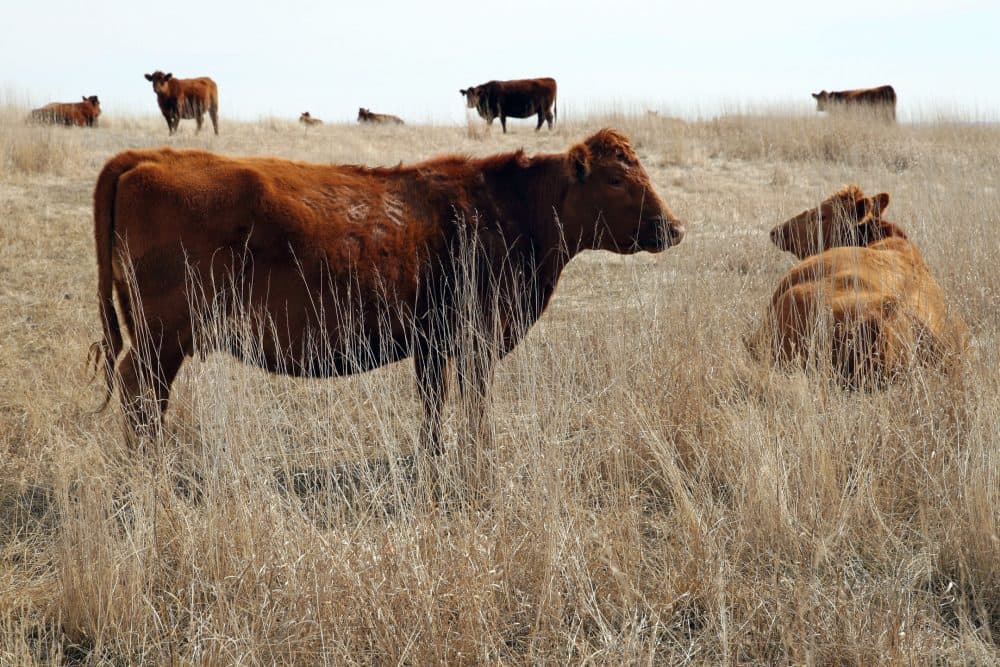 We've got challenges coming to our fields and streams and seas. We've got challenges already here, with climate change and more. Ask any farmer or rancher or fisherman. Some of those frontline harvesters of the land and sea are also on the frontline of finding new ways to cultivate and care for soil and water, fisheries and farmland. It's not hypothetical for them. It's their livelihood. Their family futures. This hour On Point: the rancher, farmer, fisherman view of conserving our environmental future.
-Tom Ashbrook
Guests:
Miriam Horn, author of Rancher, Farmer, Fisherman, Conservation Heroes of the American Heartland. Leads special projects at the Environmental Defense Fund. (@miriamhorn)
Justin Knopf, fifth generation Kansas farmer.
Later in the hour, we'll hear from Amy Sisk, a reporter for Prairie Public Radio and Inside Energy in Bismarck, North Dakota. She covered this weekend's Native American protest of the new oil pipeline in North Dakota.
From Tom's Reading List:
Publisher's Weekly: Rancher, Farmer, Fisherman: Conservation Heroes of the American Heartland -- "Horn offers redemptive portraits of five stewards of the American heartland whose daily work "has itself become the path to restoration." Unlike the policy makers who remain distant from the practical effects of their policies, these five—a Montana rancher, a Kansas farmer, a Mississippi riverman, a Louisiana shrimper, and a Gulf of Mexico fisherman—are "real Americans" whose "livelihoods and communities will live or die with these ecosystems."
Outside Magazine: Climate Change Isn't as Red or Blue as You Think -- "Confronting our environmental problems, of course, will require solutions more complicated than a poll can measure. It will require discoveries and setbacks and compromises. (No-till farming, for instance, uses more herbicides than other approaches, and while Justin believes that's a worthy tradeoff, other farmers and activists would disagree.) But it will also require us to remember that our states, our communities, and our professions—our people—are more complicated that we often think."
Greenwire: The O'Tooles — polar opposites of the Bundys -- "Like many ranchers in the West, the O'Tooles are trying to marry food production with conservation. It's no easy task with roughly 800 cows and 7,000 sheep to feed. As ranching firebrands like Cliven Bundy and his son Ammon steal headlines with armed standoffs at Bunkerville, Nev., and the Malheur National Wildlife Refuge in southeast Oregon — conflicts rooted in frustrations over federal land control — the O'Tooles stand at the opposite end of the public lands ranching spectrum where collaboration is key. As Sharon O'Toole put it, "We consider ourselves part of the radical center."
This program aired on September 7, 2016.