Lawrence Wright On The Post-9/11 Rise Of Terror
Resume
Fifteen years after the attacks of 9/11, we'll sit down with Lawrence Wright, author of "The Terror Threat" to take stock of where we've come, where we are in the age of terrorism.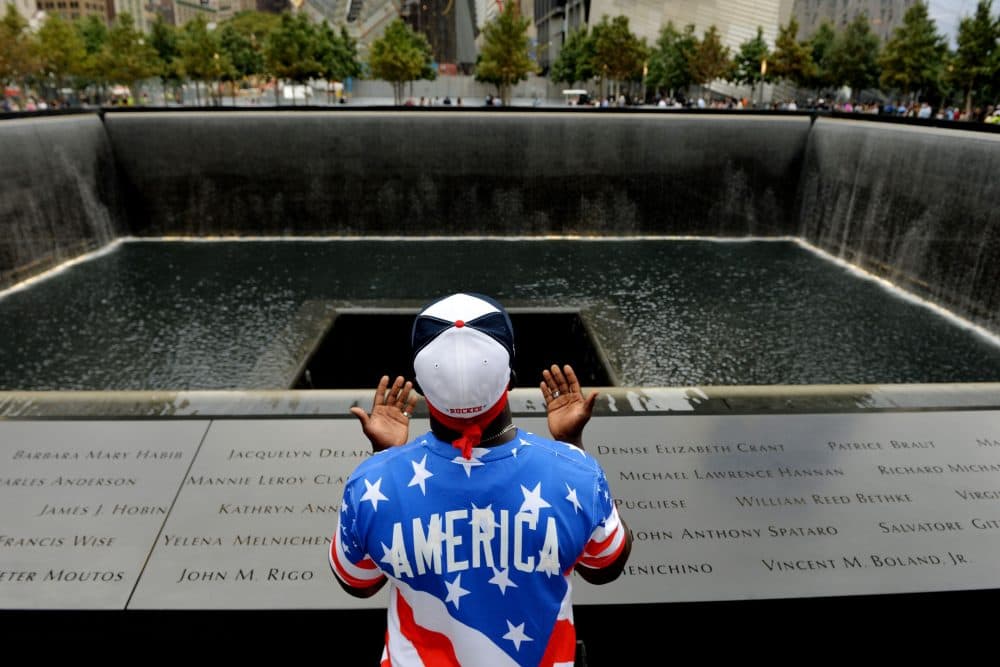 This Sunday marks the 15th anniversary of the terror attacks of September 11, 2001. Fifteen years. A rising generation of young people has never known a world without that terror threat. The dull, sometimes keen, sense that terrible things could happen nearby in a hurry. What has it made of us? Pulitzer Prize-winning author Lawrence Wright has been watching, reporting. This hour On Point: Lawrence Wright on where we've come in what he calls "The Terror Years."
-Tom Ashbrook
Guests
Lawrence Wright, staff writer for The New Yorker. Fellow at the Center for Law and Security at the New York University School of Law. His latest book is The Terror Years: From Al-Qaeda to the Islamic State. (@lawrence_wright)
From Tom's Reading List:

Christian Science Monitor: 'The Terror Years' attempts to explain the post-9/11 world -- "This year marks the 15th anniversary of the 9/11 attacks, and the pieces assembled in "The Terror Years" draw heartbreaking contrast between the rosy neocon predictions made in the wake of those attacks – a Middle East scoured of terrorist networks, where native populations welcomed American troops as liberators and embraced democratic reforms – and the brutal, squalid reality that has existed for the past decade."
The New Yorker: Five Hostages -- "When hostages are taken, U.S. government officials often consider the families and their advocates a distraction; yet such people frequently have resources and networks at hand, and they bring a commitment that is unequalled. "Washington might benefit from positively encouraging this public-private partnership," Bradley says. "The majesty of the American government—plus all its protocols and procedures—can make for slow going. Whereas the rest of us can pick up the phone to call, say, a just-released Italian hostage, the government must labor through diplomatic channels. I don't envy them."
The Upshot: Is Terrorism Getting Worse? In the West, Yes. In the World, No.  -- "If it feels as if terrorism deaths are rising in the West, it's because they are. Yet the numbers remain relatively small, and globally, deaths from terrorism appear to be declining, not rising. According to two big databases, the number of people who died in terror attacks in North America and Western Europe rose markedly in 2015, claiming more than 200 lives. This year, according to one count, it is on track to be even worse."
This program aired on September 8, 2016.