The Greatest American Television Shows, Ranked
Resume
Just in time for the fall TV rollout, two critics rank the 100 greatest American television shows of all time — and check out what's coming in the new season.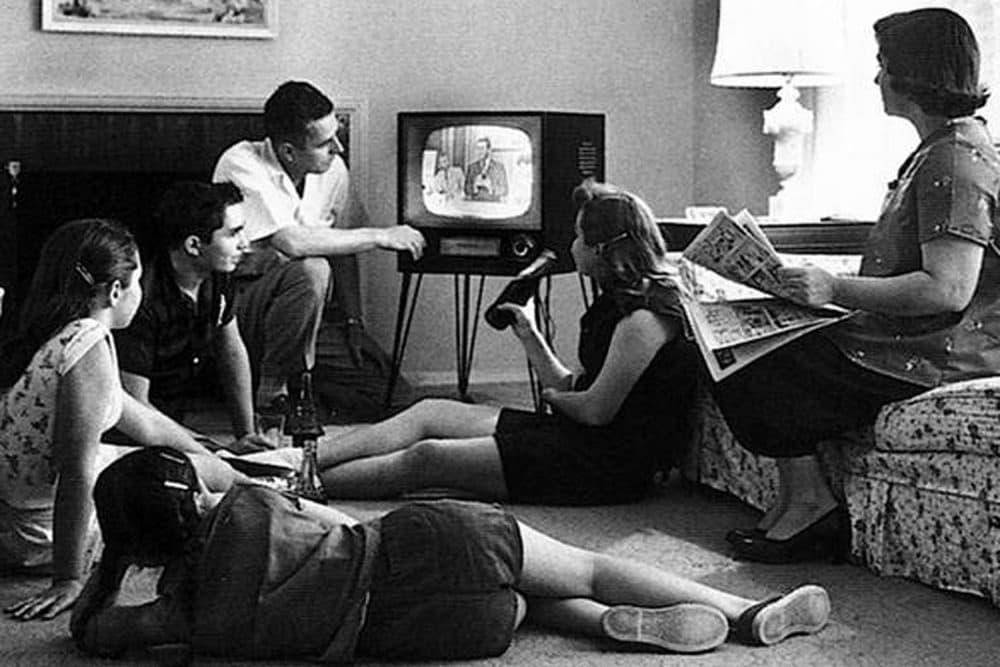 What's the greatest TV show of all time? American show. Narrative drama. Not talk shows or comedy sketches. What would you choose? My guests this hour are two great critics who have sized up all of American television history and ranked the shows. The best. The top five. The top 100. Ranked for storytelling, innovation, performance, influence. We are in the golden age of television, they say. But that's a lot of history. This hour On Point: The best ever American TV, ranked.
- Tom Ashbrook
Guests
Alan Sepinwall, TV critic at Hitfix, co-author with Matt Zoller Seitz of "TV (The Book): Two Experts Pick the Greatest American Shows of All Time." (@sepinwall)
Matt Zoller Seitz, TV critic for New York Magazine and Vulture, editor-in-chief of RogerEbert.com, co-author with Alan Sepinwall of "TV (The Book)". (@mattzollerseitz)
Willa Paskin, TV critic for Slate. (@willapaskin)
From Tom's Reading List:
Washington Post: Alan Sepinwall on the 100 best shows on American television- so far — "TV's been around since the forties, essentially, and we're now in 2016. It's long past time. Someone could have probably done this — someone has, like David Bianculli did a version of this in, I think the early 1990s with 'Dictionary of Teleliteracy.' And you could have done it in the '80s, probably could have even done it in the '70s. But certainly by now it's ridiculous that more people haven't tried to do something like this."
Vulture: Why The Simpsons is the best TV show of all time — " 'The Simpsons' is the greatest show in TV history for all the reasons listed previously, plus so many more, that contemplating them all feels a bit like Homer's daydream about a trip to the Land of Chocolate. It went to more places — tonally and topically as well as geographically — tackled more issues, and told more jokes about more subjects than any comedy has before or since, and at its peak (roughly seasons 3-12) did it better than anyone else. But it also found a deep reservoir of emotion in its depiction of the Simpson family itself, as well as the complicated dynamics between husband and wife, brother and sister, father and daughter, student and teacher, spike-haired brat and gunboat-footed, Gilbert and Sullivan-loving maniac."
Salon: Ranking the best TV shows: "I certainly could have been talked into 'The Wire' or 'The Sopranos'" -- "Our thoughts were, OK, what do we value in TV? What are some things that we feel the very best shows ever have in common? What are different ways that you can identify this show is great or, in certain cases, this show is important? So there are some shows that are ranked a little higher or lower because of importance. Like 'I Love Lucy,' because it's so hugely influential to every comedy that was made after it, even if it wasn't funny, and it's funny, would have ranked pretty highly just based on those first couple of categories."
Read An Excerpt Of "TV (The Book)"
This program aired on September 9, 2016.