#OnPointKent: We're Off To Ohio!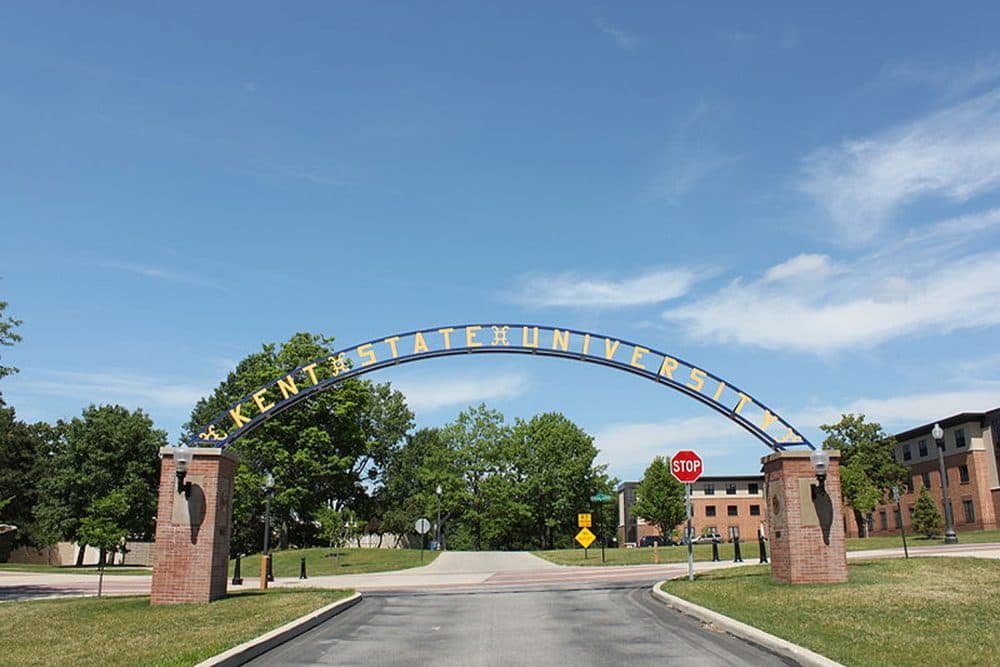 This article is more than 4 years old.
In a special broadcast to be taped this Thursday, September 15 on the campus of Kent State University in Kent, Ohio, we're talking to college students and a Kent State professor about the 2016 election.
While Ohio is a swing state this election year — and in most cycles, quite frankly — we still want your input on the state of the race, no matter where you are.
College students: who are you voting for this November? What issues matter to you in the presidential race? Tell us in the comments below or on Twitter and Facebook using the hashtag #OnPointKent. We'll collect your comments and share them with our listening audience in Ohio — and nationally when the conversation airs at 11/10c on Friday, September 16.