#OnPointKent: What College Students Are Watching In This Election
47:36
Play
This article is more than 4 years old.
On Point Live! from Kent State University in Ohio. Young voters in a battleground state on how they see the 2016 race for the White House.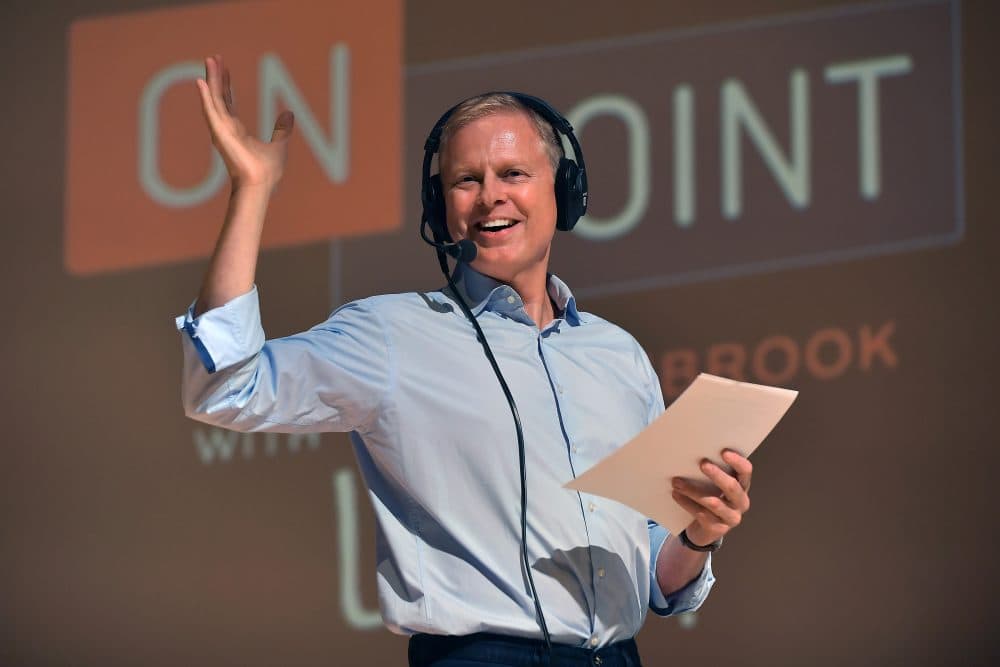 We are on campus to hear what college students are thinking about the presidential contest. And not just any campus — we're at Kent State University in Ohio. On stage with a live audience. At a school with epic history. In a battleground state that will have enormous significance in choosing the next president. These students are dialed in. Paying attention. And they've got a lot to say. This hour, On Point: It's On Point Live! with the students of Kent State University.- Tom Ashbrook
Guests
Jimmy Miller, editor in chief of the Kent Stater. Senior at Kent State University. (@miller_jimmy)
Jennifer Hutchinson, president of the Kent State College Republicans. Senior at Kent State University. (@jhutch2872)
Chynna Baldwin, president of Black United Students, a political organization devoted to serving and unifying black students at Kent State University. Junior at Kent State University.
Hana Barkowitz, president of the Kent State College Democrats. Junior at Kent State University. (@hbarkowitz)
Michael Ensley, associate professor of political science at Kent State University. (@mjensley)
From Tom's Reading List
FiveThirtyEight: Young Millennials Love Obama, But Clinton Is Struggling To Win Them Over — "Without good data, you might assume that Hillary Clinton is doing just as well with this group. She is essentially running for a third Obama term, after all. But new SurveyMonkey data (shared with FiveThirtyEight) suggests that Clinton is winning under-25 voters by half as much as Obama did. And, moreover, the data suggests that these voters should be solidly Democratic."
Bloomberg Politics: Tracing Donald Trump's Rust-Belt Route — "The difference between a battleground and a blowout in Pennsylvania is whether Trump can peel off Democrats. The most obvious targets are the some 300,000 white blue-collar men living in areas most affected by shuttered plants. If, say, Trump were able to lure this entire group, it would be enough to flip Democrats' 556,000-voter lead to an ever-so-slight 21,000 Republican advantage."
Washington Post: Divided America: Diverse millennials are no voting monolith — "America's oldest millennials — nearing 20 when airplanes slammed into the World Trade Center — can remember the economic prosperity of the 1990s, and when a different Clinton ran for president. The younger end of the generation — now nearing 20 — can't recall a time without terrorism or economic worry. Now millennials have edged out baby boomers as the largest living generation in U.S. history, and more than 75 million have come of age. With less than three months to Election Day, the values of young Americans are an unpredictable grab bag. What they share is a palpable sense of disillusionment."
---
Johnny and the Apple Stompers performed for On Point Live! Thursday night at Kent State University. Listen here:
Watch the full live event:
This program aired on September 16, 2016.