How To Navigate Your Child's Adolescence
Play
This article is more than 6 years old.
With guest host Jane Clayson. 
A new parent's guide to navigating adolescence. It's still a minefield out there.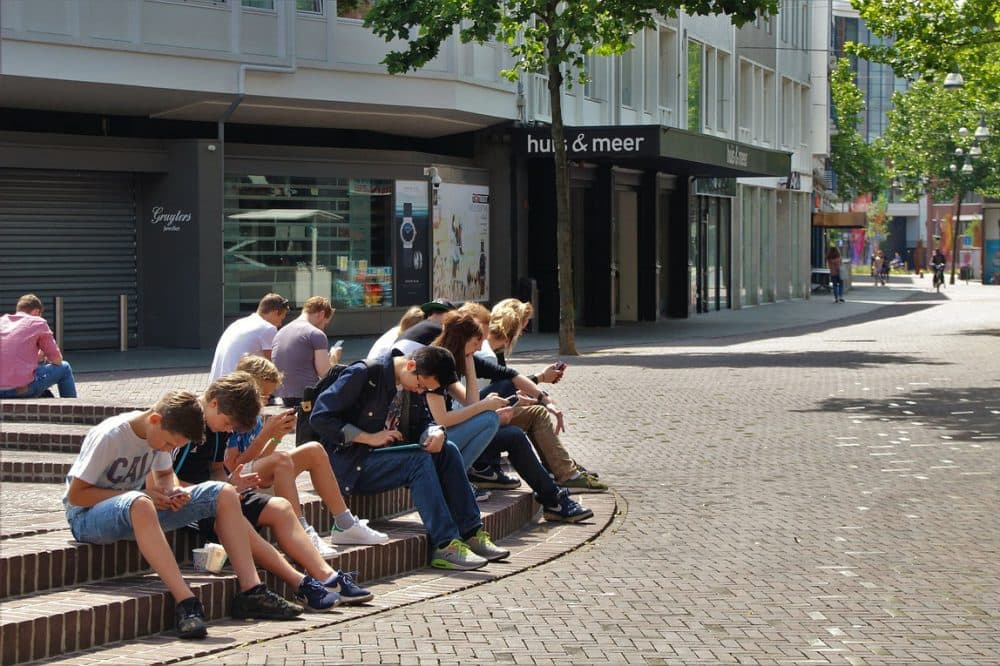 Eye rolls. Blow-ups. Slammed doors. The silent treatment. Parenting adolescents can be challenging. Discouraging. Exhausting. Especially when you can't get them to answer a simple question like, "How was your day?" Or even look up from their cell phones. What's a parent to do?  What should a parent never do? Does it sometimes feel like payback for what you put your own parents through? This hour On Point, expert advice for parents of teens. — Jane Clayson
Guests
Sara Villanueva, professor of psychology in the School of Behavioral and Social Sciences at St. Edward's University in Austin. (@SaraVillanueva_)
Rob Evans, psychologist and executive director of the Human Relations Service Inc. in Wellesley, Massachusetts.
From The Reading List
New York Times: When Teenagers Bristle At 'How Was School?' — "In reality, few days are entirely fine, and none are entirely empty. So how do we improve on this perennial flop of an exchange? As adults we can often forget how stressful middle and high school can be. While some students are energized by school, most find their days taxing, even under the best conditions."
Proceedings of the National Academy of Sciences: Harnessing adolescent values to motivate healthier eating -- "Behavioral science has rarely offered effective strategies for changing adolescent health behavior. One limitation of previous approaches may be an overemphasis on long-term health outcomes as the focal source of motivation. The present research uses a rigorous randomized trial to evaluate an approach that aligns healthy behavior with values about which adolescents already care: feeling like a socially conscious, autonomous person worthy of approval from one's peers."
Your Teen: Top 10 Things To Expect In Middle School — "Talk to parents who've been through middle school and you'll often hear them lament that they had no idea what was coming. Parents are frequently eager for some middle school tips to help them survive, too."
This program aired on September 19, 2016.