Remembering Israel's Shimon Peres
06:47
Play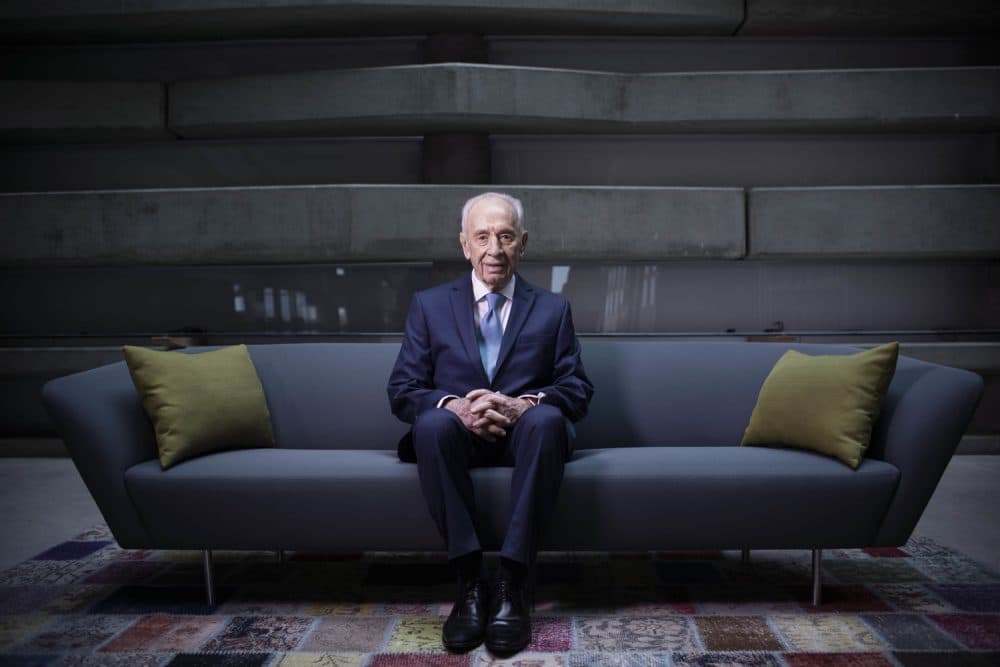 This article is more than 4 years old.
Shimon Peres, a major figure in Israel from the country's founding days, has died at 93. He was twice prime minister. He was also minister of defense, foreign affairs, finance and transportation and Israel's president. Peres grew Israel's defense industry, pushing for the development of nuclear weapons, and tried to find accomodation with Israel's neighbors. In 1993, as foreign minister, he famously signed the Oslo Accords on the White House lawn.  We want to think about the legacy of Shimon Peres.
Dan Ephron, former Jerusalem bureau chief for Newsweek and the Daily Beast and author of "Killing a King: The Assassination of Yitzhak Rabin and the Remaking of Israel," joins us to look back at Peres' life and career on the international stage.
This segment aired on September 28, 2016.