Election 2016: A Trans-Atlantic Conversation With The BBC
Resume
We open trans-Atlantic phone lines to talk Brexit, Donald Trump Hillary Clinton and American Politics with you and British listeners of the BBC. We'll be on the air in both countries.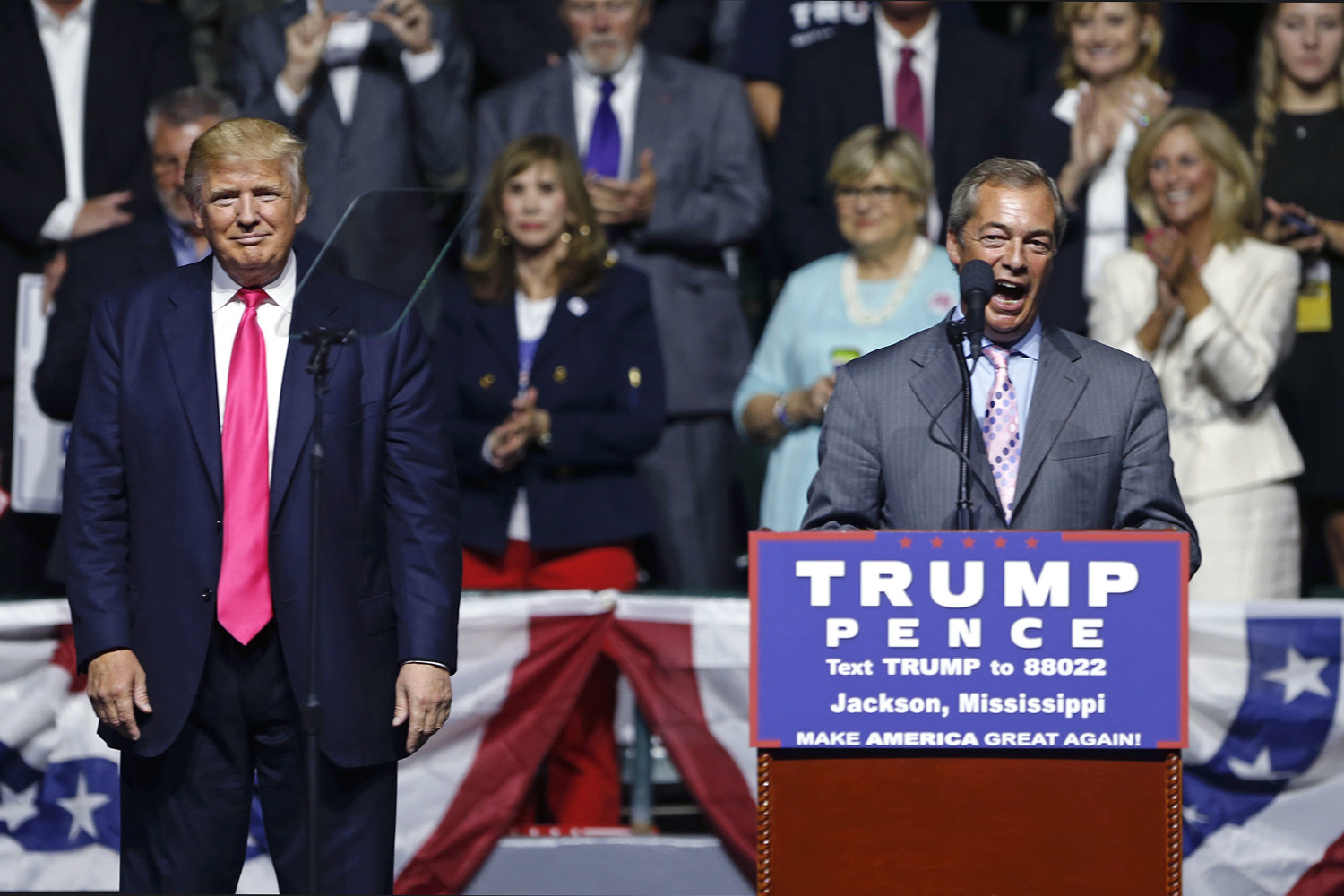 The whole world is watching the wild ride of America's presidential campaign, 2016. And the world has questions. We got a call from the BBC asking if On Point would open our phone lines so that our listeners in the US could talk directly with theirs in Britain. Take their questions. Hear their comments. And respond. We said yes.  They want to know about Donald Trump, Hillary Clinton and how Americans see this moment. This hour On Point, On Point goes trans-Atlantic with you and the BBC. — Tom Ashbrook
Guests
Nihal Arthanayake, BBC host and presenter. Co-host of the BBC Radio 5 Live Afternoon Edition program. (@TherealNihal)
Sarah Brett, BBC host and presenter. Co-host of the BBC Radio 5 Live Afternoon Edition program. (@SJBretty)
From Tom's Reading List
BBC News: The dark depths of hatred for Hillary Clinton — "Emily Longworth, 25, grew up in the southern state of Georgia discussing politics around the dinner table with her father and grandfather, both staunch conservatives. Working as a weapons repair specialist in the US military, she had to be careful what she said about America's politicians. But since leaving the military for an office job three years ago, she doesn't hold back - especially when it comes to Hillary Clinton."
The Guardian: Bernie Sanders endorses his brother in race to replace David Cameron — "US presidential hopefuls do not often intervene in British parliamentary byelections. But then, not many presidential candidates are Bernie Sanders. And more than that, he is intervening on behalf of his older brother."
New York Times: Is 'Brexit' the Precursor to a Donald Trump Presidency? Not So Fast — "Britain's vote to withdraw from the European Union sent a shudder through the capital on Friday as the forces of economic nationalism and working-class fury forced American political leaders to wonder: Could it happen here?"
This program aired on October 13, 2016.