Garry Kasparov Is Watching Russia Move On Election 2016
Play
This article is more than 6 years old.
Russian chess champion and political activist Garry Kasparov on Putin, Trump, and the deepening US-Russia rift.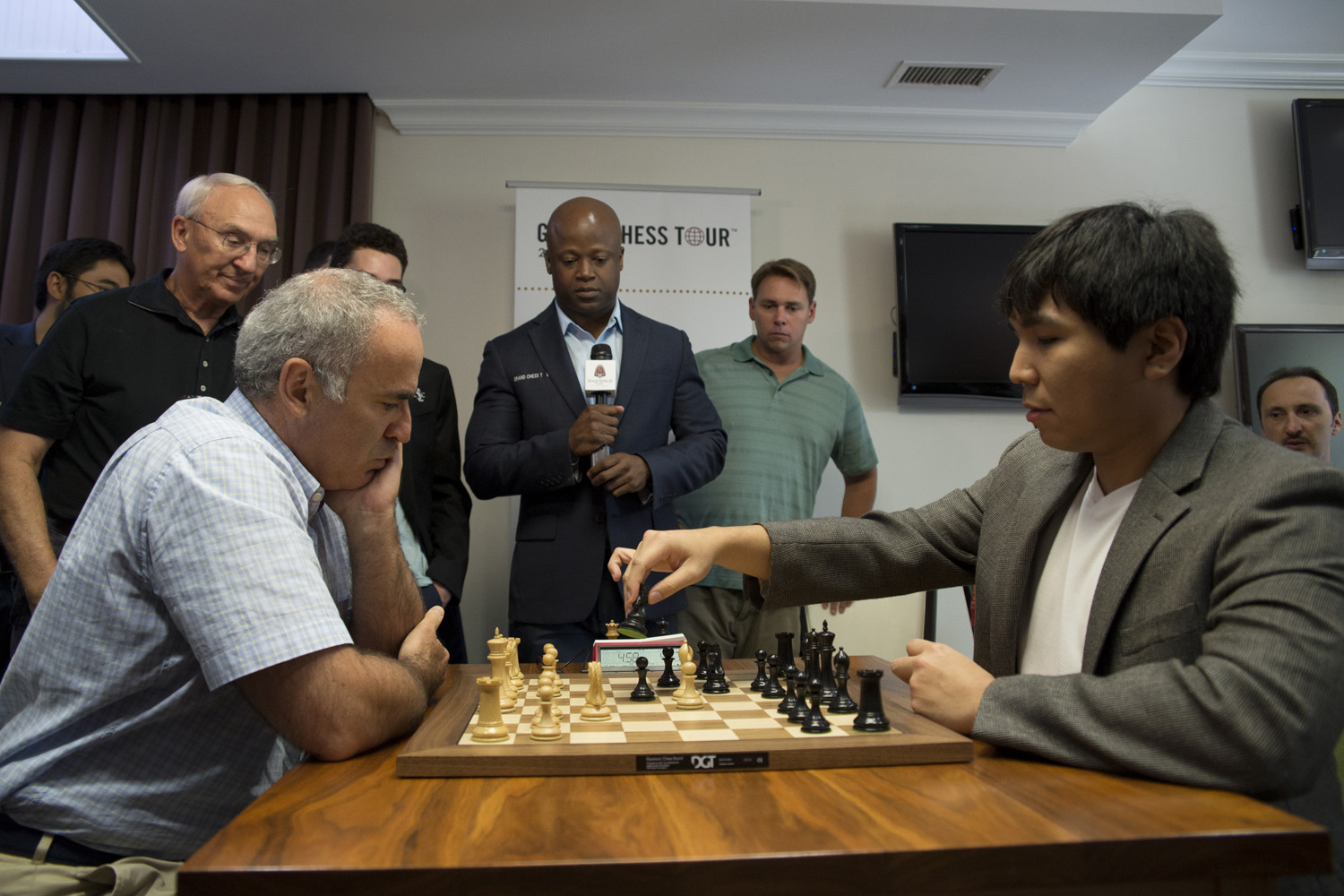 The United States and Russia are ratcheting up fast on the tensions front. Washington accuses Moscow of intervening in the country's fundamental exercise of democracy, the presidential election. Threatens retaliation. In Russia, they're doing nuclear war drills. Then there's Syria, Ukraine, the Baltics, arms agreements fraying. Russian chess master turned political activist Garry Kasparov is watching. He says get tough with Russia.  thers say, slow down. This hour On Point, Garry Kasparov and the new Cold War. — Tom Ashbrook
Guests
Garry Kasparov, Russian pro-democracy leader and human rights activist. Former world chess champion. Author of the book, "Winter is Coming: Why Vladimir Putin and the Enemies of the Free World Must Be Stopped," soon to be available in paperback. (@Kasparov63)
Stephen Cohen, professor emeritus of Russian Studies at New York University and Princeton University. Author of the book, "Soviet Fates and Lost Alternatives."
From Tom's Reading List
CNN: Ex-chess champ Kasparov: Russia 'absolutely' trying to elect Trump — "Former chess champion Garry Kasparov told CNN's Jake Tapper Friday he believes Russian President Vladimir Putin is 'absolutely' trying to bend the US presidential election in favor of Donald Trump."
The Guardian: Garry Kasparov wins human rights case against Russia — "The European court of human rights has condemned Russia for detaining Garry Kasparov, the former world chess champion and political activist, ahead of an opposition rally in 2007. The ECHR, Europe's paramount authority on human rights, said last Tuesday: '[The] deprivation of his liberty was found not to be justified for any lawful purpose.'"
The Nation: Warmongering in Washington, Preparation for War in Moscow -- " Cohen argues that we should be 'shocked' less by Donald Trump's sex talk or by Hillary Clinton's misdeeds as secretary of state than by the entire political-media establishment's indifference to Washington's drift toward war with Russia."
What Garry Kasparov Thinks About Trump And Putin, In One Exchange
The allegations of targeted Russian hacking in the US presidential election have been the subject of debate exchanges, political ads and endless Sunday talk show chatter, but the real impact of the allegations is conveyed in this one exchange we had with Garry Kasparov today:
"I'm deeply troubled by the fact that Trump refused to release his tax returns, because, knowing about his bankruptcies, and about the very murky state of his financial affairs I would not be surprised to find some kind of massive help from Russian oligarchs at one point. And the fact is, he's so consistent in supporting Putin in denying the fact that Russian was behind these hacking attacks on the United States and also being very evasive on his tax returns tells me you know that maybe there's something sinister beyond Trump's flaws of character and his total lack of foreign policy knowledge." — Garry Kasparov
Read An Excerpt Of "Winter is Coming" By Garry Kasparov
This program aired on October 24, 2016.