'But Can I Drive My Electric Car In Winter?'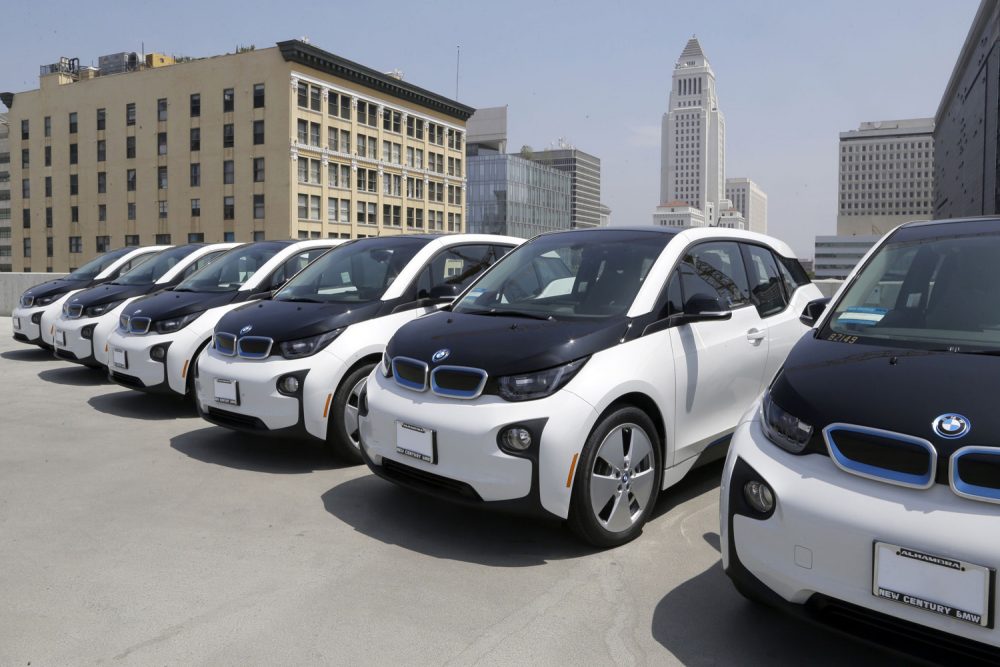 This article is more than 4 years old.
During our October 26 broadcast on the future of the electric vehicle market, we received dozens of emails, calls and comments wondering about the use of electric-powered cars in snowy weather. (It's only fair, considering our active listening audience in places like Detroit, MI; Buffalo, NY and central Illinois, among many other snowy regions).
Caller Steve in Oxbow, Maine — a more rural area — wondered about the efficacy of electric vehicles when he couldn't find an electric-powered four-wheel truck. And caller Jennifer in Detroit noted that her home state of Michigan — with lots of snow and, by many accounts, poorly maintained road infrastructure — was hoping to find a heavier car that can handle inclement weather with a heavier car body. Dozens of emails and comments asked the same kind of questions before, during and after the broadcast.
The short answer?
Steve and Jennifer might have to wait a little while longer to buy their first electric car — Steve more so than Jennifer.
"The Volt is 3,600 pounds," guest Aaron Robinson of Car and Driver told us. "Most electric cars are front drive and have that road hugging weight," thanks to the battery weight. So Jennifer could be fine. But for Steve?
"Anything is possible," Chevy's Darin Gesse told us today. "We are certain to see electric vehicles be more common," he told us — and at that point, a greater variety of vehicle types might be available for purchase.
Still, as both Robinson and Mark Vaughn of Autoweek noted — right this instant might be the best time to enter the electric powered car market. But not necessarily for every potential driver.