Global Trade: Fact And Fiction
Resume
Economists say global trade has been declining for the last two years. So why all the talk of being killed in the trade sector? We'll look what's really going on.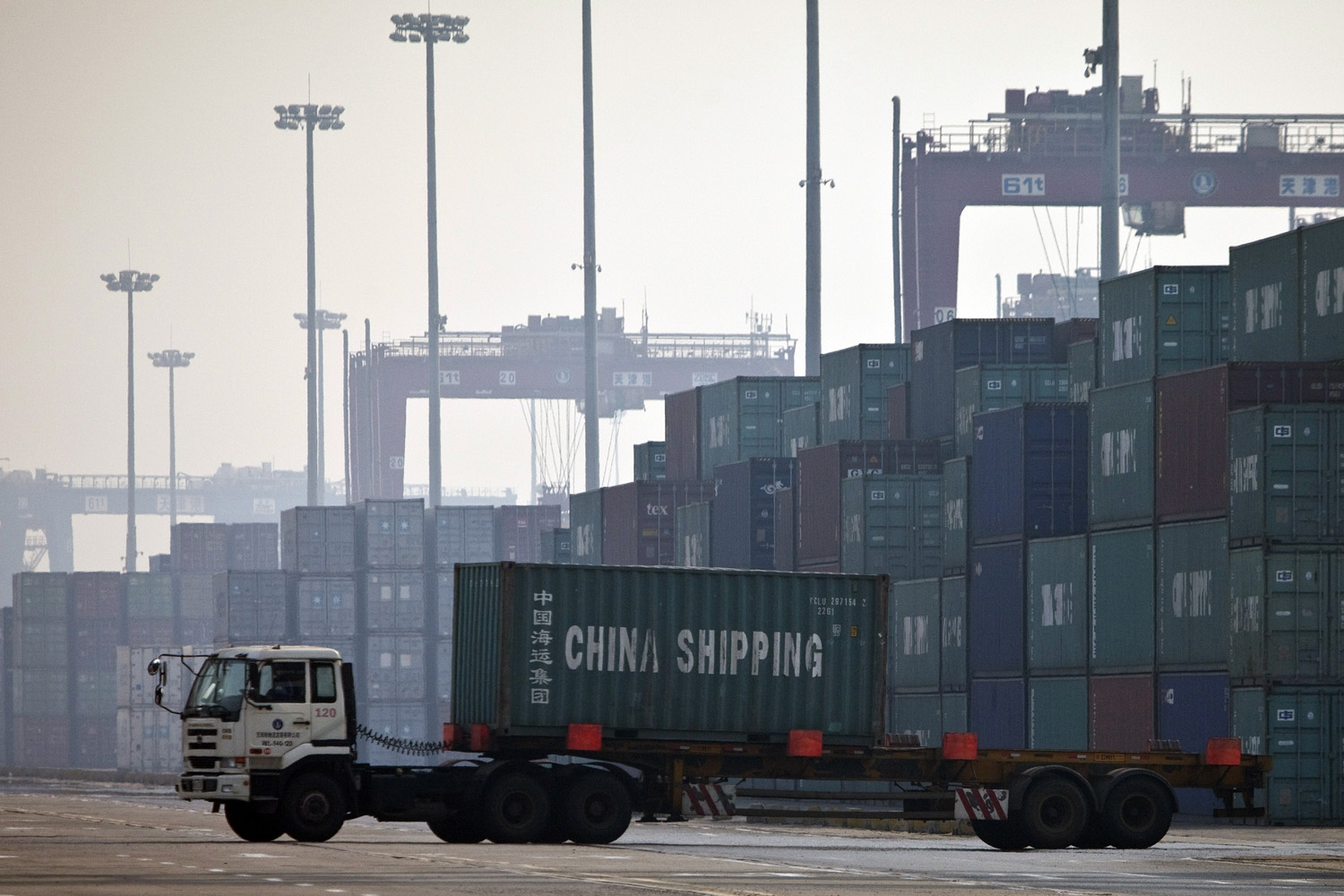 Something new is happening in global trade. It's declining. After decades where Chinese factories boomed and the trend line was always up, it's flat and down. Empty, idled container ships. US trade, too - down during a period of economic growth for the first time since World War II. On the campaign trail, trade-bashing is hot. That may be fighting the last war. Some say the great age of globalization is over. This hour On Point, what it means when trade goes flat. — Tom Ashbrook
Guests
Binyamin Appelbaum, Washington correspondent for the New York Times, where he covers economic policy. (@BCAppelbaum)
Josh Bivens, research and policy director at the Economic Policy Institute. Author of "Failure by Design" and "Everybody Wins, Except For Most of Us." (@joshbivens_dc)
Caroline Freund, senior fellow at the Peterson Institute for International Economics. Former lead economist in the research department at the World Bank. Former senior economist for the International Monetary Fund. (@CarolineFreund)
From Tom's Reading List
New York Times: A Little-Noticed Fact About Trade: It's No Longer Rising — "Sluggish global economic growth is both a cause and a result of the slowdown. In better times, prosperity increased trade and trade increased prosperity. Now the wheel is turning in the opposite direction. Reduced consumption and investment are dragging on trade, which is slowing growth. But there are also signs that the slowdown is becoming structural. Developed nations appear to be backing away from globalization."
POLITICO: EU and Canada win a trade battle — but not the war -- "Relieved EU and Canadian leaders claimed they had won a decisive battle Sunday by finally signing a landmark trade accord that in recent months had often seemed close to collapse. They also expressed fears that the war was far from over."
Economist: Why is world trade growth slowing? -- "Global trade is in a grim state. Between 1985 and 2007 trade volumes shot up at around twice the rate of global GDP; since 2012 the rate of growth has barely kept pace. Things appear to be getting worse. On September 27th the World Trade Organisation slashed its forecast for growth in trade of goods from 2.8% in 2016 to just 1.7%, implicitly predicting that for the first time in 15 years, trade would grow more slowly than GDP. Trade lets countries specialise, it allows ideas to spread and it promotes healthy competition. Policymakers interested in economic growth should be asking why it is so weak."
This program aired on November 3, 2016.