Fresh Controversy In Male Birth Control
47:07
Play
This article is more than 4 years old.
A birth control shot for men. Studies cut short after hormonal side-effects. Women say, "What?!" We'll take a look at the future of male contraception.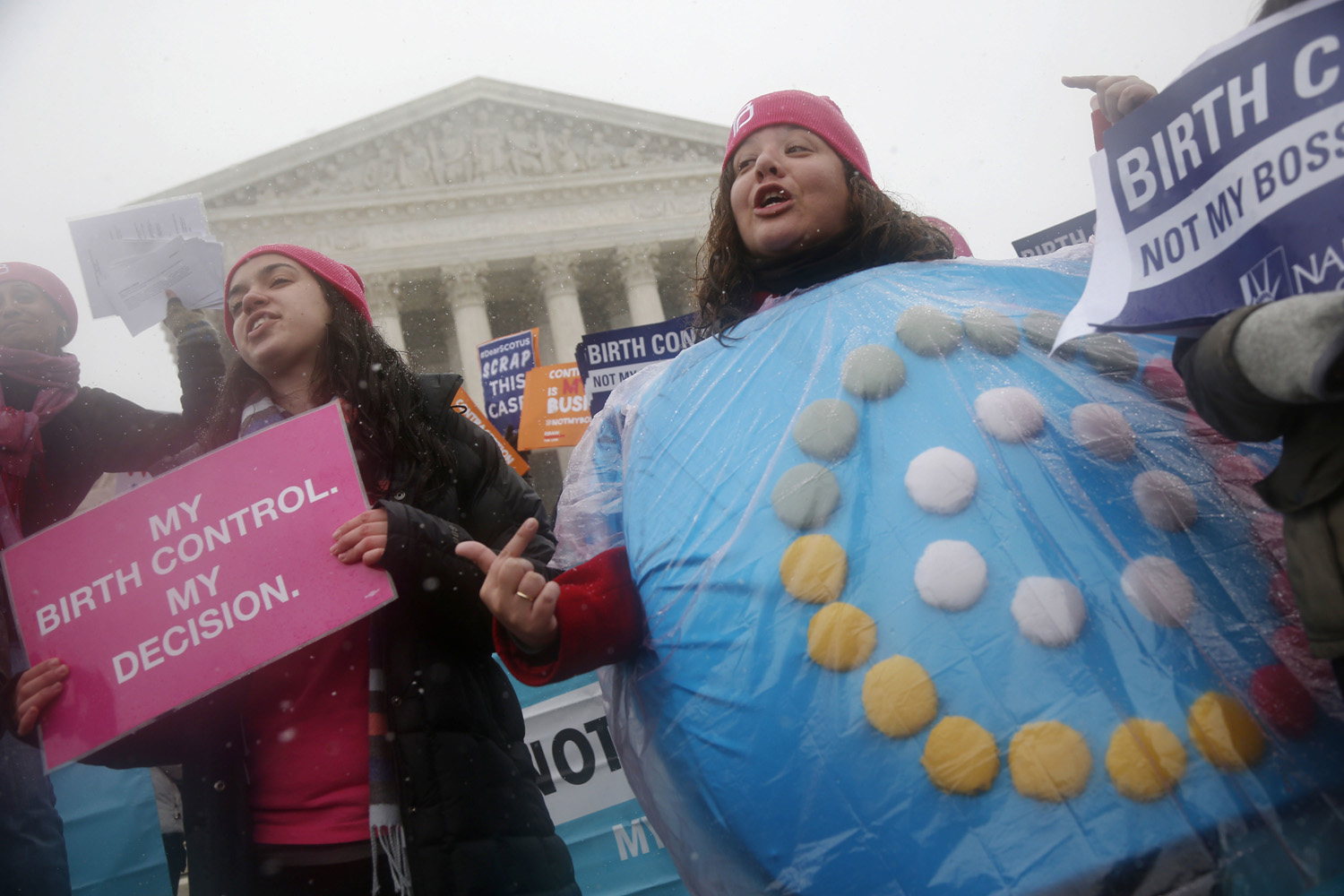 A big report out on male birth control in the last week. The plug was pulled on global trials of a hormonal male contraceptive after men complained of side-effects: acne, mood disorders, injection site pain. A lot of woman quickly spoke up to say "You're kidding me! We've been putting up with that and worse for years" on the pill and more. Is there a path to a male contraceptive? Will men walk it? This hour On Point, the trial that folded, and the future of male contraception. — Tom Ashbrook
Guests
Julie Beck, senior associate editor at the Atlantic, where she covers health. (@julieebeck)
Dr. William Bremner, professor and chair of the department of medicine at the University of Washington School of Medicine, where is also the director of the male contraception research center.
Dr. Lauren Hanley, obstetrician and gynecologist at Massachusetts General Hospital. Assistant professor of obstetrics, gynecology and reproductive biology at the Harvard Medical School.
From Tom's Reading List
The Atlantic: The Different Stakes of Male and Female Birth Control — "Though men have an equal responsibility to prevent unwanted pregnancies, they don't share equally in the consequences, and never have. The burden of birth control has always fallen largely on women's shoulders; it is their bodies that will bear the consequences if birth control fails. The only currently available birth-control method for men—short of a vasectomy—is a condom.
The Telegraph: The male Pill is coming - and it's going to change everything -- "Of course, you might well be sceptical about whether men will actually choose the Vasalgel injection. But every year, millions around the globe get vasectomies. That is both more invasive and — unlike Vasalgel — intended to be permanent."
Journal of Clinical Endocrinology & Metabolism: Efficacy and Safety of an Injectable Combination Hormonal Contraceptive for Men — "Highly effective family planning, a goal men and women share, first became feasible in the second half of the 20th century with the availability of reliable, reversible, steroidal contraceptive methods for women. By the 21st century, the number of methods for women had expanded, whereas options for men to control their own fertility remain limited to withdrawal, condoms, and sterilization."
This program aired on November 4, 2016.