Rep.-Elect Pramila Jayapal: 'We've Got To Listen To People's Fears'
10:00
Play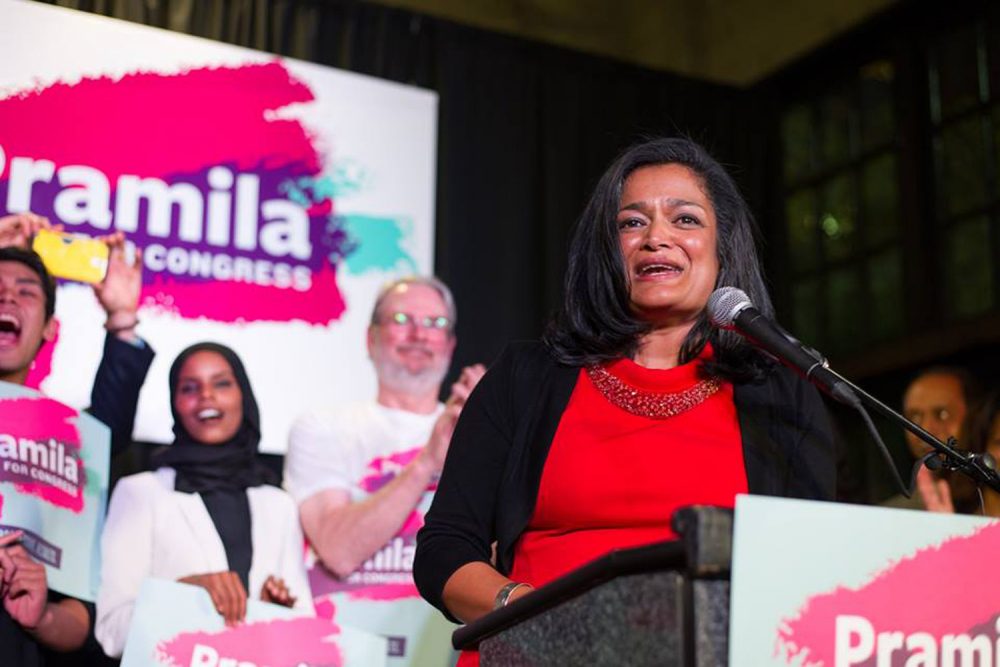 This article is more than 4 years old.
The Democratic Party's candidate for President lost this Tuesday, and the party itself is still struggling with the aftermath of that loss across the country. The party also lost control of the Kentucky state House of Representatives — its last legislative body in the south — and failed to win a majority in the U.S. Senate or U.S. House of Representatives.
So where does the party look for inspiration and reconstruction?
It could start with members like newly elected Rep. Pramila Jayapal, who will serve as the U.S. Representative for Washington state's seventh congressional district. Jayapal joined us in our discussion of her party's reconstruction efforts today. Jayapal, whose district has a Cook Partisan Voting Index of +29 — indicating its extremely progressive tilt — has been touted as a leading voice in the progressive movement.
"We have a lot of work to do to make sure that we are getting people out to the polls, and that voting is made easier for people," Jayapal told us.  Jayapal, an Indian immigrant and former immigrant rights activist and Washington state senator, also stressed the importance of economic policy in the future of the Democratic Party.
"If you look at the future of the Democratic Party, things like raising the minimum wage — Democrats need to get behind raising the minimum wage and be clear on where we stand on trade deals," Jayapal said. "We can say that we're for working class white folks or working class people across the country, but if we're not understanding the impact that some of these trade deals have had on those very working class white people across the country that voted for Trump, then we will continue to not have a clear message on what we stand for."
And while Jayapal's vision of her party includes greater emphasis on including a variety of voices in the policy discussion, she also underlined the kinds of economic arguments that might bring more voices to the table.
"As we say we fight for working people, we have to make sure our policies reflect that," Jayapal said. "We do have to have these conversations with people on their doors, in their homes — we pulled together a coalition of people here, of union folks, working class folks, women, people of color, and that is the way forward. But we have to do that by listening to people's fears, acknowledging that they are real, and then crafting real policy that lifts people up from the bottom."
This segment aired on November 10, 2016.