Remembering The Poetry And Passion Of Leonard Cohen
48:13
Play
This article is more than 4 years old.
A tribute to legendary singer, songwriter, poet Leonard Cohen.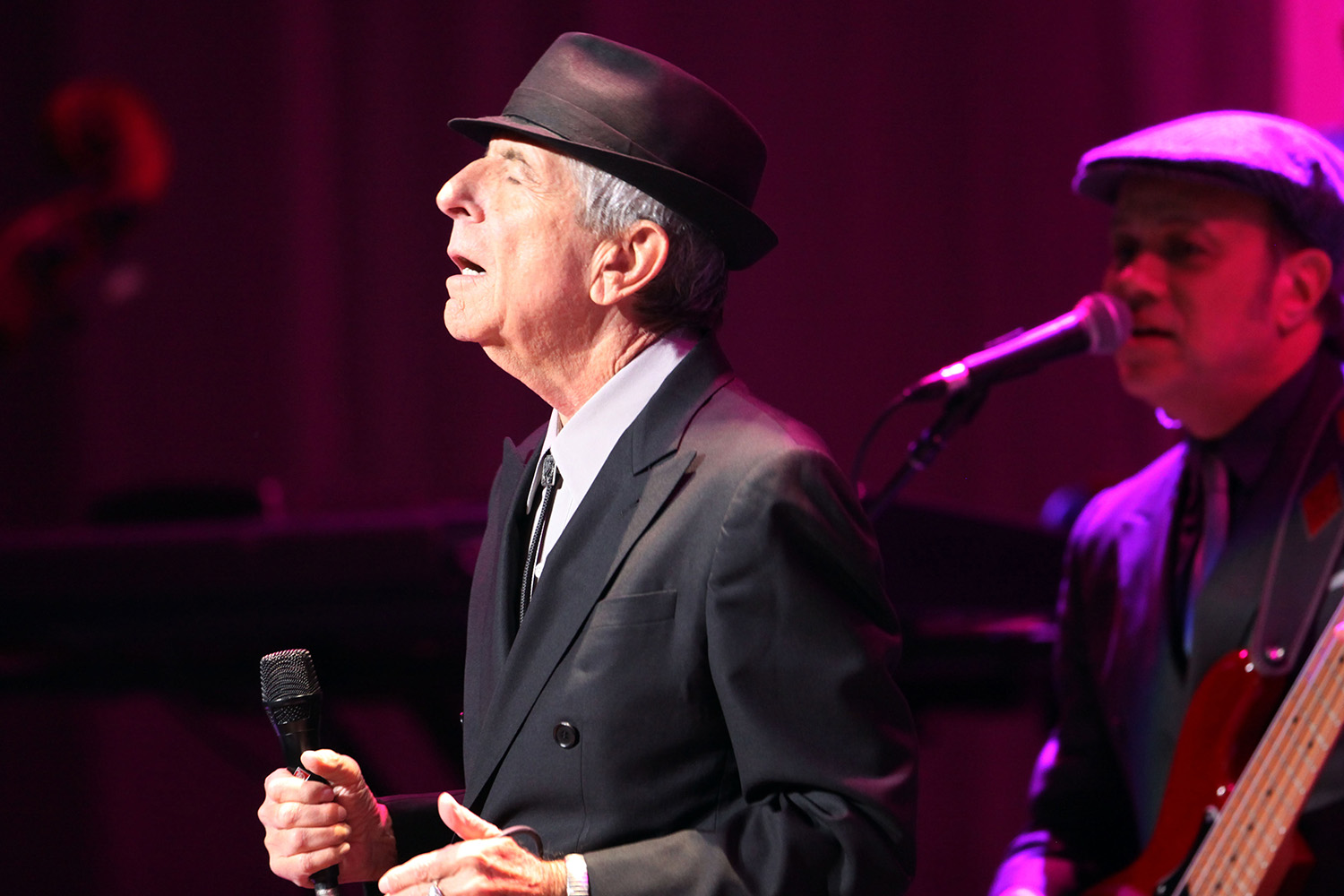 Singer, songwriter, poet, monk Leonard Cohen died last week while the country was coming through a huge election. On Saturday Night Live, they went straight to Leonard Cohen for their opening over the weekend. Kate McKinnon singing Cohen's beautiful and haunting "Hallelujah." It was dark comfort — and light — like so much of his work. Epic. Despairing. Transcendent. Up next, On Point:  We listen once more to the words of Leonard Cohen. -- Tom Ashbrook
Guests
Alan Light, music journalist and author. Author of "The Holy or the Broken: Leonard Cohen, Jeff Buckley, and the Unlikely Ascent of 'Hallelujah.' "
John Lissauer, American music producer, instrumentalist and composer. Produced Leonard Cohen's 1974 album "New Skin for the Old Ceremony" and the 1984 album "Various Positions."
From Tom's Reading List
The Guardian: Leonard Cohen – he knew things about life, and if you listened you could learn — "The truth was that Cohen felt as lost as anybody. What gave his work its uncommon gravitas wasn't that he knew the answers but that he never stopped looking. He searched for clues in bedrooms and warzones, in Jewish temples and Buddhist retreats, in Europe, Africa, Israel and Cuba. He tried to flush them out with booze and drugs and seduce them with melodies. And whenever he managed to painfully extract some nugget of wisdom, he would cut and polish it like a precious stone before resuming the search."
The New Yorker: Leonard Cohen Makes It Darker -- "When Leonard Cohen was twenty-five, he was living in London, sitting in cold rooms writing sad poems. He got by on a three-thousand-dollar grant from the Canada Council for the Arts. This was 1960, long before he played the festival at the Isle of Wight in front of six hundred thousand people. In those days, he was a Jamesian Jew, the provincial abroad, a refugee from the Montreal literary scene."
NPR Music: Love Itself: Leonard Cohen's Holy Touch — "Cohen was never a rock and roll satyr or a pop dreamboat; his appeal lay in the aura of experience and sophistication that came, in part, because he was a writer before he was a pop troubadour. Yet as he grew older and kept making albums that attracted new generations of fans, Cohen did become a physical marvel, too. His lachrymose baritone was a voice otherwise unheard in the rock era, and working with producers like Sharon Robinson, Patrick Leonard, and finally his own son Adam, he learned to enhance it using electronics and other production techniques."
This program aired on November 14, 2016.