Public School Funding At A Loss, In Oklahoma And Beyond
Resume
Oklahoma public schools are on the ropes after years of budget cuts. Four-day school weeks and more. We'll take it as a big case study and and look at Donald Trump's new education secretary.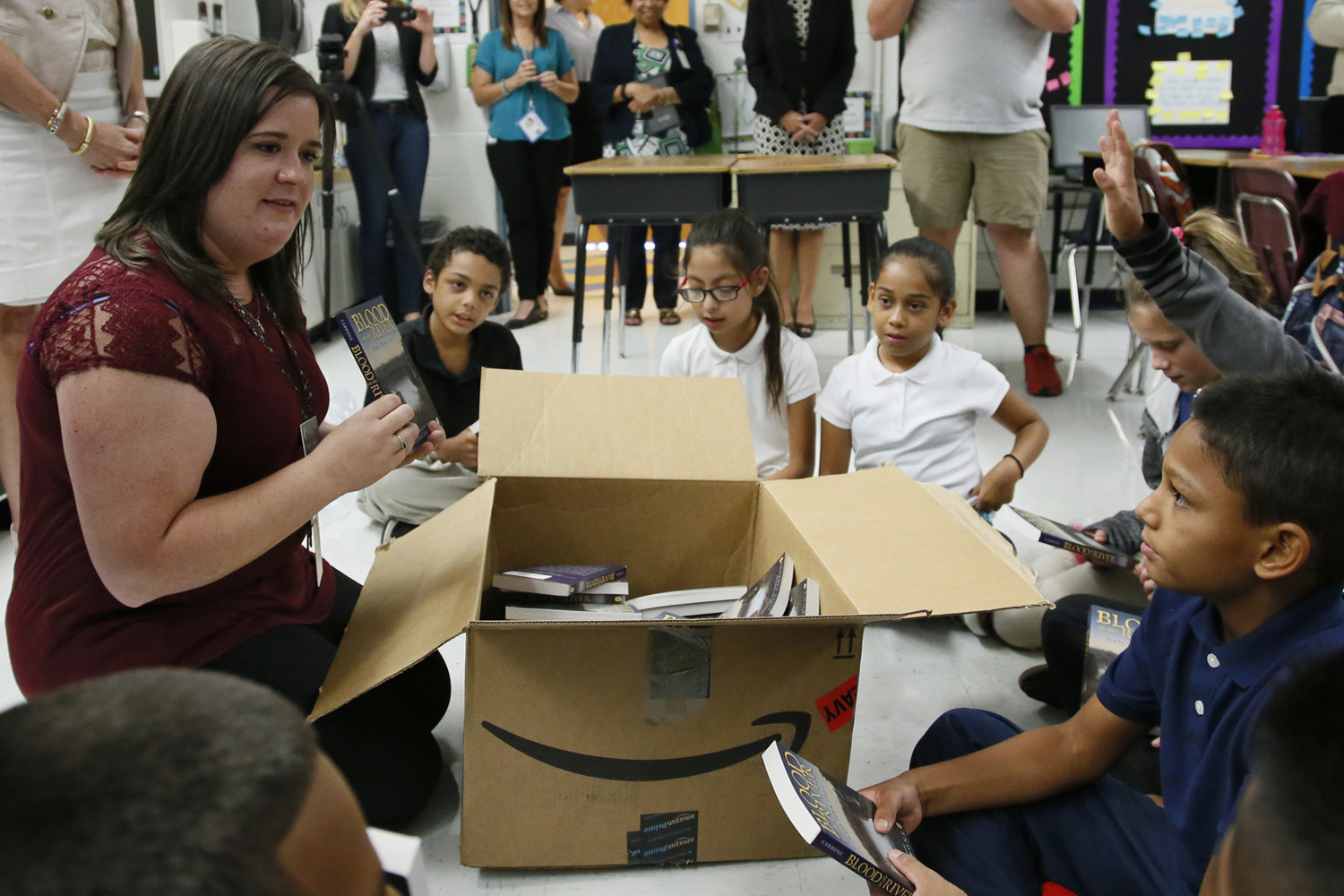 The presidency, of course, wasn't the only thing put to a vote on Nov. 8. In Oklahoma, they voted on whether to squeak a little more money into Oklahoma's cash-starved schools. They voted no. For schools that have taken the deepest cuts in the country. Now comes the fallout. On Point is headed out on a national listening tour next year. But we're listening already. This hour Granular. This hour On Point, the Oklahoma schools story, and educating our country's kids. — Tom Ashbrook
Guests
Emily Wendler, education reporter for KOSU in Oklahoma City. (@emilywendler)
Mickey Dollens, Oklahoma State Rep. Elect for the 93rd District. Former high school teacher in Oklahoma City. (@mickeydollens)
Bruce Baker, professor of education at Rutgers University. (@schlfinance101)
Mike Petrilli, president of the Fordham Institute and executive editor of Education Next. Author of "Diverse Schools Dilemma." (@MichaelPetrilli)
Frank Keating, partner at the law firm Holland & Knight. Former two-term Governor of Oklahoma. Former assistant secretary of the treasury and associate attorney general in the Ronald Reagan administration.
From Tom's Reading List
KOSU: Election Results Are The Final Straw For Some Oklahoma Teachers — "Oklahoma's teacher shortage may get worse before it gets better. State Question 779, which some hailed as a solution to Oklahoma's education funding woes, failed on Election Day. Many of the teachers running for office were also defeated. These losses have left some Oklahoma educators feeling hopeless."
Tulsa World: Election to affect Oklahoma education in coming year -- "Last Tuesday's election set a course for public schools in Oklahoma through the defeat of a teacher pay raise package, the election of candidates who strengthen the Legislature's openness to school choice policies, and a president-elect who could radically change the federal government's relationship with state education agencies."
The Wall Street Journal: Why Trump's Education Pick Scares Unions — "Detractors say Ms. DeVos is opposed to public education. But she told an interviewer in 2013 that her definition of educational choice includes schools of all kinds. 'What we are trying to do is tear down the mindset that assigns students to a school based solely on the zip code of their family's home,' she said. 'We think of the educational choice movement as involving many parts: vouchers and tax credits, certainly, but also virtual schools, magnet schools, homeschooling, and charter schools.'"

This program aired on November 30, 2016.