China Explores Social Credit Scores
Play
This article is more than 6 years old.
A Chinese project is tracking everything citizens do and ranking them based on their behavior – like a credit score. With impact. We'll check it out.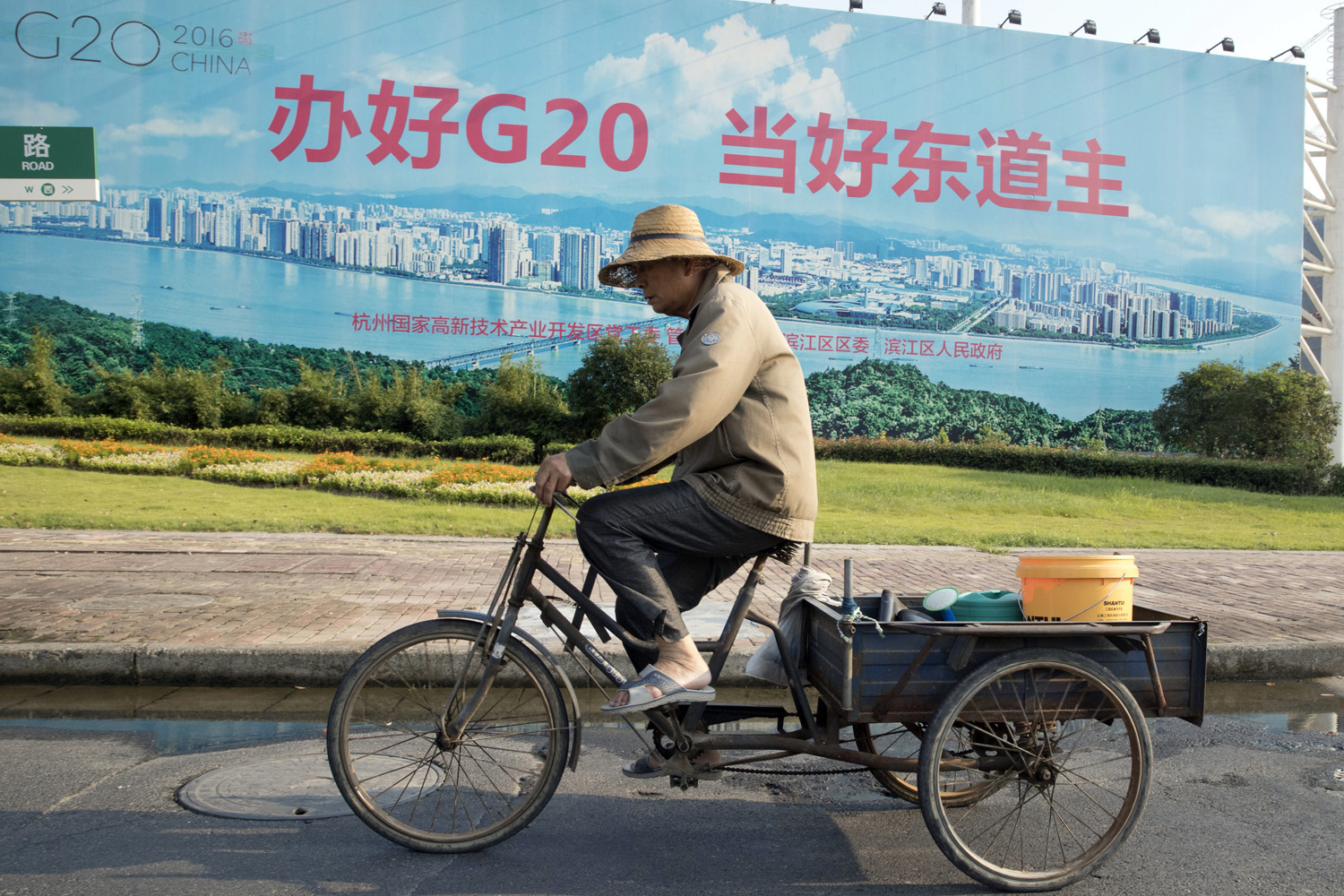 The ambition of China's growing "social credit system" is mind-boggling: give everyone in the country a personal score, like a credit score but based on almost everything you do. Jaywalk or behave badly on the Internet, your score goes down. It's harder to travel or get a good hotel room. Behave just the way the government likes and your score goes up. The world is your oyster. Beijing says it wants a better citizenry. Critics see Orwell super-charged. This hour On Point, ranked and rated in China. — Tom Ashbrook
Guests
Josh Chin, politics reporter The Wall Street Journal's Bejing bureau, where he covers cybersecurity, law, human rights and the media. (@joshchin)
Jiayang Fan, staff writer at the New Yorker. (@JiayangFan)
Pamela Crossley, professor of history and Asian and Middle Eastern studies at Dartmouth College. (@daicing)
Yang Wang, assistant professor of information studies at Syracuse University, where he researches privacy, security and social computing.
From Tom's Reading List
The Wall Street Journal: China's New Tool for Social Control: A Credit Rating for Everything — "More than three dozen local governments across China are beginning to compile digital records of social and financial behavior to rate creditworthiness. A person can incur black marks for infractions such as fare cheating, jaywalking and violating family-planning rules. The effort echoes the dang'an, a system of dossiers the Communist party keeps on urban workers' behavior."
New Yorker: How China Wants To Rate Its Citizens — "What does it mean to develop a score chart that incorporates the social, moral, and financial history of an entire population? The Chinese government has already gestured toward such an effort; currently, it maintains a Web site that allows any citizen to check what serve as proxies for other people's credit ratings, including court judgments and other interactions with the state. The site uses data from thirty-seven central government departments and is run with help from Baidu, China's main search engine, which is privately owned but submits to the rules of the state."
Here & Now: China Pilot Program Ranking Citizens Based On Shopping Habits, Traffic Violations — "In Hangzhou, China, the local government is testing a social ranking system that scores citizens based on everything from whether they jaywalk to their credit worthiness. The social credit system determines which services people can get, and what they can be denied. The Communist Party hopes to adopt the system nationwide by 2020."
This program aired on December 1, 2016.