Global Democracy Is On Shaky Ground
Play
This article is more than 5 years old.
Is democracy getting as wobbly around the world as it seems?  Many scholars say there are real warning signs all around us.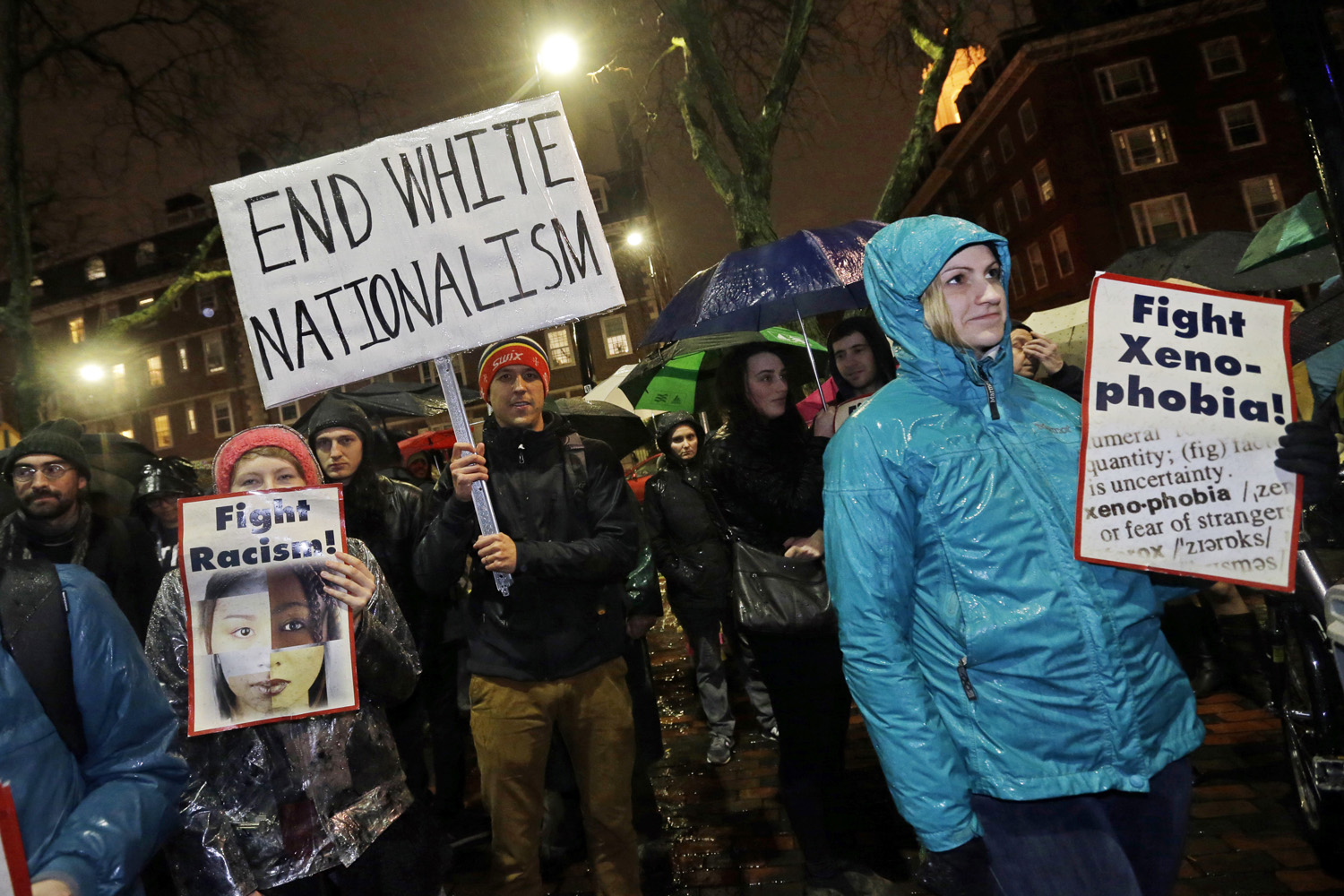 The long ideal of the West has been to live in a free and open democracy. It's what American leaders championed when they took this nation into WWII and more. It's what many believed had permanantly triumphed at the end of the Cold War. But lately, many are not so sure. In Europe and the U.S., a cry for change has come with doubts about the durability of free and open democratic institutions and principles. This hour On Point, testing democracy. — Tom Ashbrook
Guests
Evan McMullin, independent conservative candidate for President. Former U.S. House GOP chief policy director and former CIA operative. (@Evan_McMullin)
Yascha Mounk, political scientist and lecturer on political theory at Harvard University. Postdoctoral fellow at the Transatlantic Academy of the German Marshall Fund. Author of "Stranger in My Own Country." (@Yascha_Mounk)
Jan-Werner Müller, professor of politics at Princeton University. Author of "What is Populism?" "Contesting Democracy" and "Constitutional Patriotism."
From Tom's Reading List
New York Times: Trump's Threat to the Constitution — "As a C.I.A. officer, I saw firsthand authoritarians' use of these tactics around the world. Their profound appetite for absolute power drives their intolerance for any restraint — whether by people, organizations, the law, cultural norms, principles or even the expectation of consistency. For a despot, all of these checks on power must be ignored, undermined or destroyed so that he is all that matters."
New York Times: How Stable Are Democracies? 'Warning Signs Are Flashing Red' — "Yascha Mounk is used to being the most pessimistic person in the room. Mr. Mounk, a lecturer in government at Harvard, has spent the past few years challenging one of the bedrock assumptions of Western politics: that once a country becomes a liberal democracy, it will stay that way. His research suggests something quite different: that liberal democracies around the world may be at serious risk of decline."
Washington Post: Debunking the myth that millennials are ushering in the end of the Western world — "It turns out that American millennials are indeed less enthusiastic than their parents or grandparents about living in a democracy. But they are by no means skeptics of democracy. They're just a bit less gung-ho about it. On a scale of 1-10, a majority of them still think that living in a democracy merits an 8, 9 or 10."
Read An Excerpt From "What is Populism?" By Jan-Werner Müller
This program aired on December 5, 2016.