U.S.-China Relations On Edge With President-Elect Trump
Resume
The U.S. and China after Donald Trump's call with Taiwan. Twitter tirades and the real balance of power.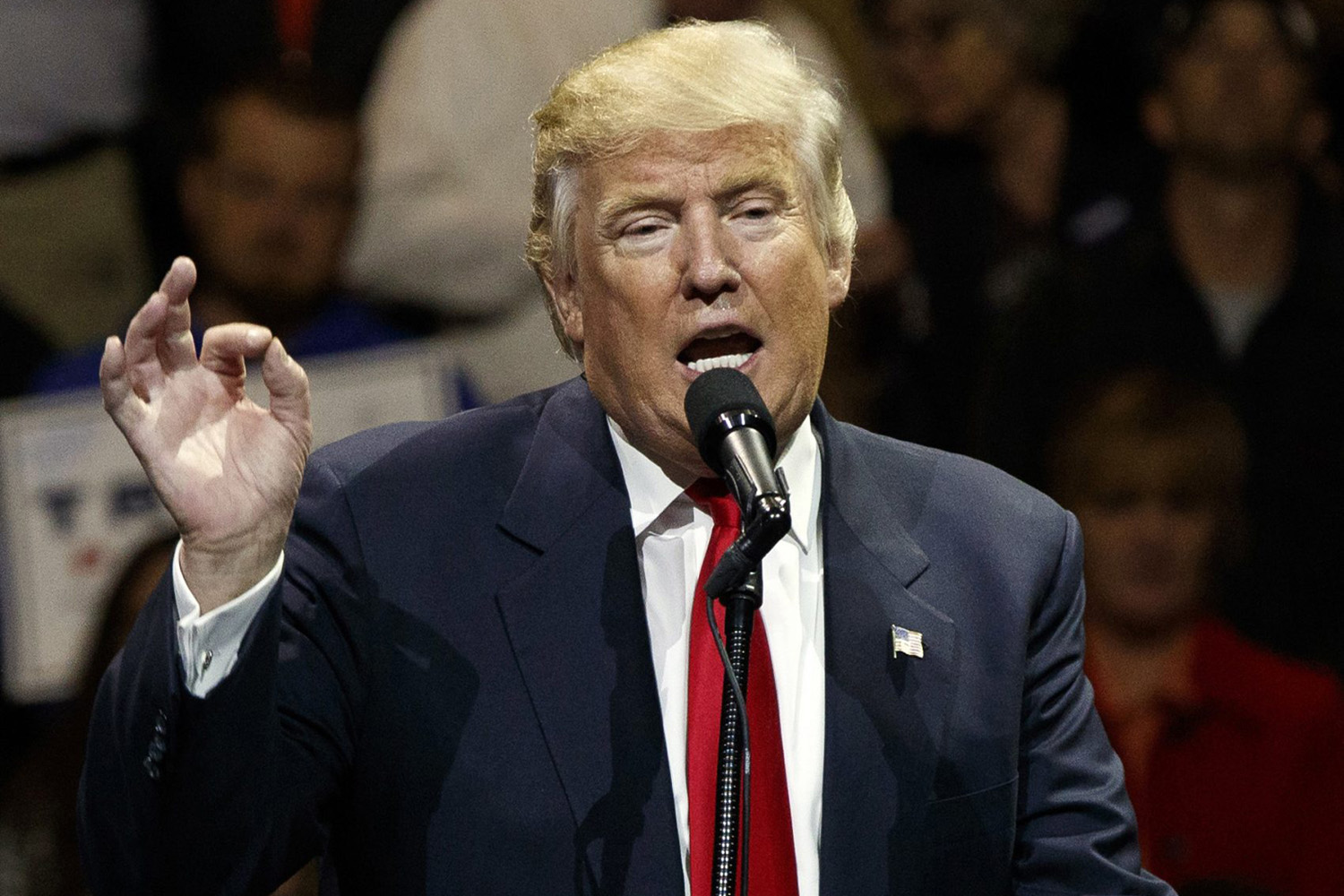 One phone call and U.S.-China relations are on the table. Donald Trump took a phone call from the president of Taiwan. American presidents haven't done that for forty years. Some applauded the assertiveness. China lodged a "solemn protest." Low key but unmistakable. The U.S. may overestimate its strength, says Beijing. Trump was blistering on the campaign trail toward China. If push comes to shove, what then? This hour On Point: the U.S.-China balance of power as Donald Trump heads for the White House. — Tom Ashbrook
Guests
David Lampton, professor and director of China studies at Johns Hopkins School of Advanced International Studies. Chairman of the Asia Foundation. Author of "Following the Leader."
Zheng Wang, global fellow at the Kissinger Institute on China and the United States at the Woodrow Wilson International Center for Scholars. Director and associate professor in the school of diplomacy and international relations at Seton Hall Unviersity.
Simon Denyer, China bureau chief for the Washington Post. (@simondenyer)
From Tom's Reading List
Bloomberg: Trump's 'Unpredictable Starting Now' Foreign Policy Is Here — "In the span of a week, Trump slammed China over currency and trade, had an unprecedented call with Taiwan's leader, praised the Philippine president's violent war on drugs and promised to visit Pakistan, effectively upending years of foreign policy. Even when new presidents want to change policies, they are usually careful to adhere to the strict and deliberately stilted language of diplomacy, which exists to prevent misunderstandings that can lead to unintended consequences."
The Washington Post: In substance and style, Trump may be a headache for Beijing -- "Donald Trump's shoot-from-the-hip style goes down well with a large part of the American electorate. It probably won't be a barrier to relations with Russian President Vladimir Putin and could even be an advantage when dealing with President Rodrigo Duterte in the Philippines. But with China's leader, Xi Jinping, it might be a different story."
The Wall Street Journal: China: Trump Team Is 'Clear' on Taiwan's Importance to Beijing — "In its first briefing since a phone call between U.S. President-elect Donald Trump and Taiwanese President Tsai Ing-wen, China's Foreign Ministry said Mr. Trump's people understand the importance of the issue to Beijing."
POLITICO: Bull in a China shop: Trump risks diplomatic blowup in Asia — "Donald Trump startled foreign policy watchers Friday by speaking with the president of Taiwan, a break with more than 35 years of U.S. policy that is likely to infuriate China. The United States and Taiwan have a strong but unofficial relationship, and Trump's phone call, confirmed by his transition team Friday afternoon, raises questions about whether the president-elect intended to signal a policy shift that could antagonize Beijing even before he takes office."
This program aired on December 6, 2016.