Foreign Policy Under Trump And Tillerson
Resume
Donald Trump picks Exxon Mobil CEO Rex Tillerson as Secretary of State. We look at the oil chief's worldview.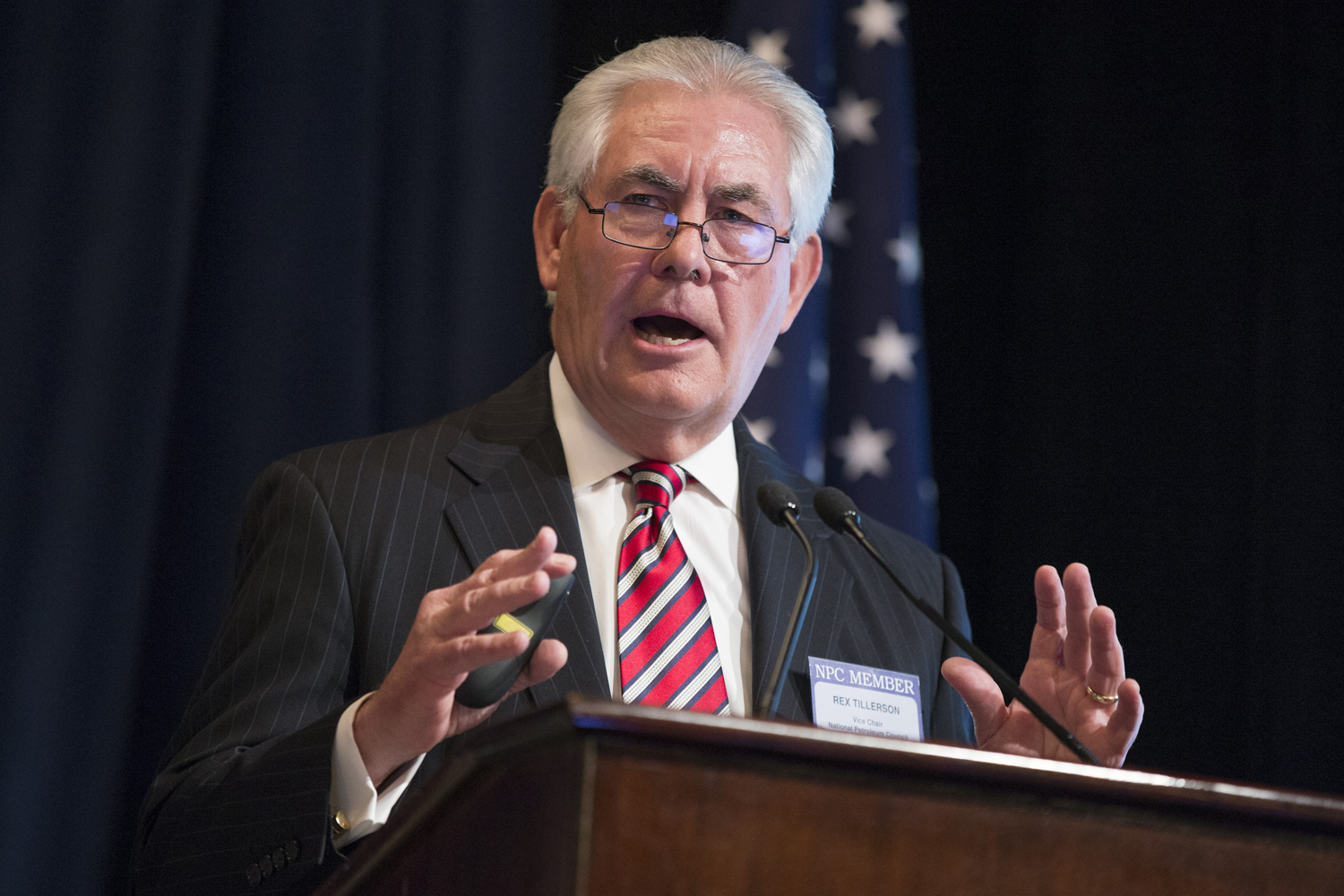 And, the decision is in. America's top diplomat, its ambassador to the world, will be chairman and CEO of the world's largest oil company, Exxon Mobil's Rex Tillerson. Donald Trump put out the word this morning. No Mitt Romney. No David Petraeus. But the ultimate oil man, and – it turns out – a man honored by Russian leader Vladimir Putin. At his side as deputy, reportedly arch conservative hawk John Bolton. Here we go. This hour On Point: Exxon-Mobil's top dog as U.S. Secretary of State. — Tom Ashbrook
Guests
Margaret Talev, senior White House correspondent for Bloomberg. (@margarettalev)
James Osborne, Washington energy Correspondent for the Houston Chronicle and Hearst Newspapers. (@osborneja)
Stephen Walt, professor of international relations at the Harvard Kennedy School of Government. (@stephenWalt)
Rep. Michael Burgess (R-TX), U.S. Representative, serving in Texas' 26th Congressional District.
Nancy Cordes, congressional correspondent for CBS News. (@nancycordes)
From Tom's Reading List
Bloomberg: Tillerson a Frequent White House Visitor Over Russia Sanctions — "Rex Tillerson, the Exxon Mobil Corp. chief who is President-elect Donald Trump's leading candidate for secretary of state, visited the White House repeatedly as sanctions were imposed on Russia in 2014 to make sure his company's competitors didn't gain an edge in the way they were enforced."
The Hill: Trump's State pick could trigger Senate showdown — "President-elect Donald Trump's likely choice for secretary of State is facing deep skepticism in the Senate over what are perceived to be his extraordinarily close ties to Russia."
The Wall Street Journal: Tillerson's New U.S. Diplomatic Role Sparks Alarm...And Praise —  "The choice of Exxon Mobil Corp. Chief Executive Rex Tillerson to be the next U.S. Secretary of State won some praise in Asia despite his lack of diplomatic experience, while in Europe, Baltic countries worried about his ties to Russia."
This program aired on December 13, 2016.