In Trump's Era, The Future Of The Democratic Party
Resume
Senator Bernie Sanders is with us. We'll ask how Democrats will fight or work with the new administration.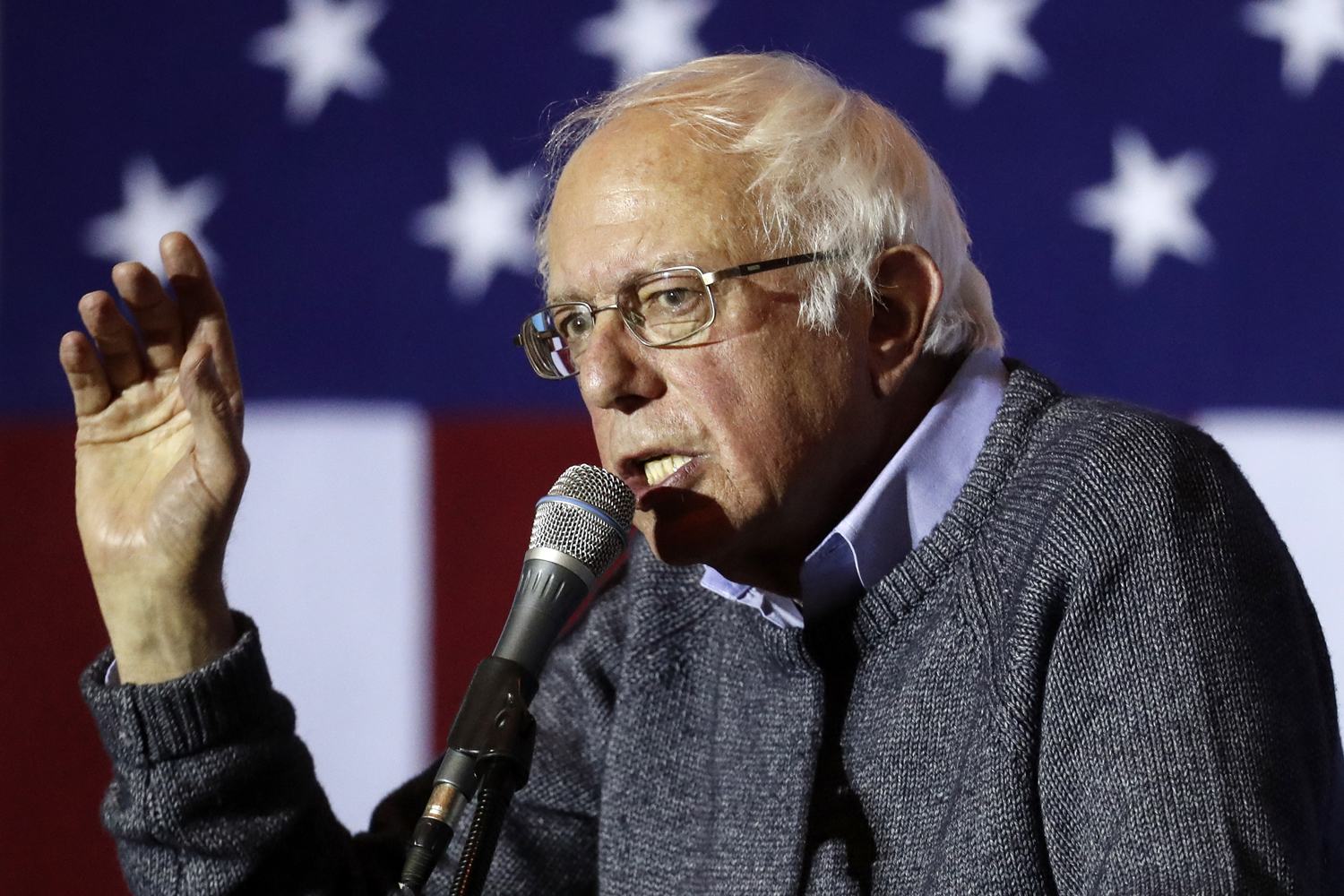 Senator Bernie Sanders is with us this hour to talk about how Democrats will greet or confront President Donald Trump. So far, there have been polite congratulations. President Obama saying he will do all he can for a smooth transition. But when Trump takes office January 20th, will – should – Democrats be ready to work with him where they can? Or should they "just say no'? Deny him bipartisan backing, as Republicans denied Obama? This hour On Point: Bernie Sanders, on the Democrats and Donald Trump. — Tom Ashbrook
Guests
Bernie Sanders, 2016 presidential candidate for the Democratic nomination. U.S. senator from Vermont. Author of "Our Revolution: A Future To Believe In." (@SenSanders)
Joan Walsh, national affairs correspondent for The Nation. (@joanwalsh)
William Galston, senior fellow in governance studies at the Brookings Institution. Writes the weekly "Politics & Ideas" column in the Wall Street Journal. (@BillGalston)
From Tom's Reading List
The Nation: Democrats Should Fight All of Trump's Nominees. Yes, All of Them. —"As Donald Trump unveils his cabinet of deplorables, it's getting hard to imagine how Democrats are going to "pick their battles"—the warning that's become a cliche of Trump transition coverage (just Google it). The Wall Street Journal reported that even incoming Senate minority leader Chuck Schumer says, "Democrats will pick their battles," as he singled out Trump's selection for attorney general, Senator Jeff Sessions, as someone who would be subject to tough Democratic scrutiny at confirmation hearings."
Commentary: Why Democrats Can't Move On  —"Like the effort to force recounts in swing states won by Trump, the attempt to persuade the Electoral College to see the president-elect as part of a Russian plot or to channel The Federalist Papers and pick someone else flopped. So now that the fantasies that the bad dream can be made to go away are exploded, what are Democrats who are still refusing to accept they lost to do?"
The Washington Post: Ted Cruz says Democrats will be history's biggest 'obstructionists.' About that... —"Those Democrats were quick to point out that the use of the filibuster proliferated when Republicans were in the Senate minority before the 2014 election and that then-Senate Minority Leader Mitch McConnell (R-Ky.) remarked in 2010 that the GOP's No. 1 goal was to make Barack Obama a one-term president. Cruz should look in the mirror, they argue; it's Republicans who've been the obstructionists at every turn. And Cruz should know. After all, he led the highly unorthodox and ultimately failed effort to defund Obamacare which resulted in the government shutting down."
This program aired on December 22, 2016.