The Making Of 'Making Oprah'
Resume
"Making Oprah." A Chicago team digs into what made Oprah a singular sensation. We'll get the inside scoop.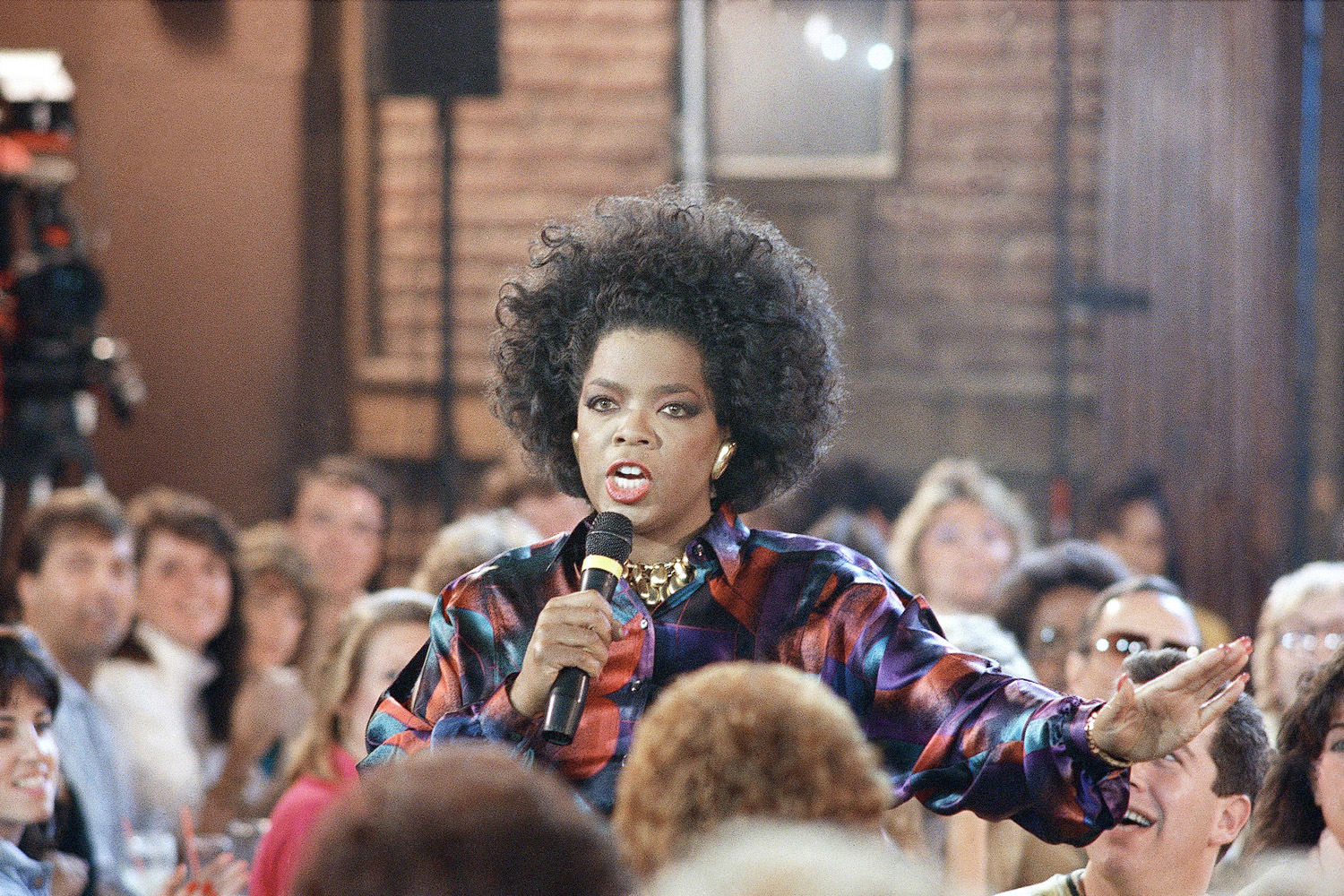 The Harpo studios in Chicago where Oprah made her spectacular rise to fame and power have been torn down now to make way for a new McDonald's headquarters. Oprah has moved on to new ventures. But the story of her rise – a mesmerizing African-American woman taking the country by storm – is still a remarkable tale. A young Chicago crew is telling it. This hour On Point, how Oprah became Oprah.  Plus, we'll look at FOX host Megyn Kelly's newly announced move to NBC. — Tom Ashbrook
Guest
Jennifer White, host of WBEZ's "The Morning Shift." Host and creator of the "Making Oprah" podcast from WBEZ in Chicago. (@jwhitepubradio)
From Tom's Reading List
NPR News: 'There's Something About Her': Podcast Explores How Oprah Became Oprah — "Thirty years ago, a new face debuted on daytime television: Oprah Winfrey. The new podcast, 'Making Oprah,' produced by member station WBEZ, chronicles Oprah's rise to stardom. Journalist Jenn White tells Oprah's story from her early days on her first talk show, AM Chicago, through to the biggest, most outrageous moments when 40 million people a week were watching her national show."
The Big Listen: You Get A Podcast! — "The queen of daytime television survived a childhood of abuse and upheaval to become the first black female billionaire on the planet. And she did it by constantly reinventing the talk show medium, thus making her a singular voice in the American television landscape. Thirty years ago, The Oprah Winfrey Show made its national debut, and lucky for us, our pals at WBEZ in Chicago recently documented the show's stratospheric rise in the new documentary podcast, Making Oprah. This is must-listen audio."
The Guardian: Making Oprah: how one woman changed the face of daytime TV — "Imagine a time when Oprah had to spell out her name. Or even use her surname. It is 30 years since the debut of The Oprah Winfrey Show, and an engrossing new podcast from WBEZ Chicago tracks how she changed the face of daytime TV. Making Oprah has contributions from the woman herself, as well as people who worked with her. In one early audition tape, she spells out her name, and there are tales of pre-big-break times when her co-host would tap her on the leg when she was allowed to speak."
This program aired on January 5, 2017.