Chuck Todd: 'Can Washington Adapt To Bannon's Style?'
11:26
Play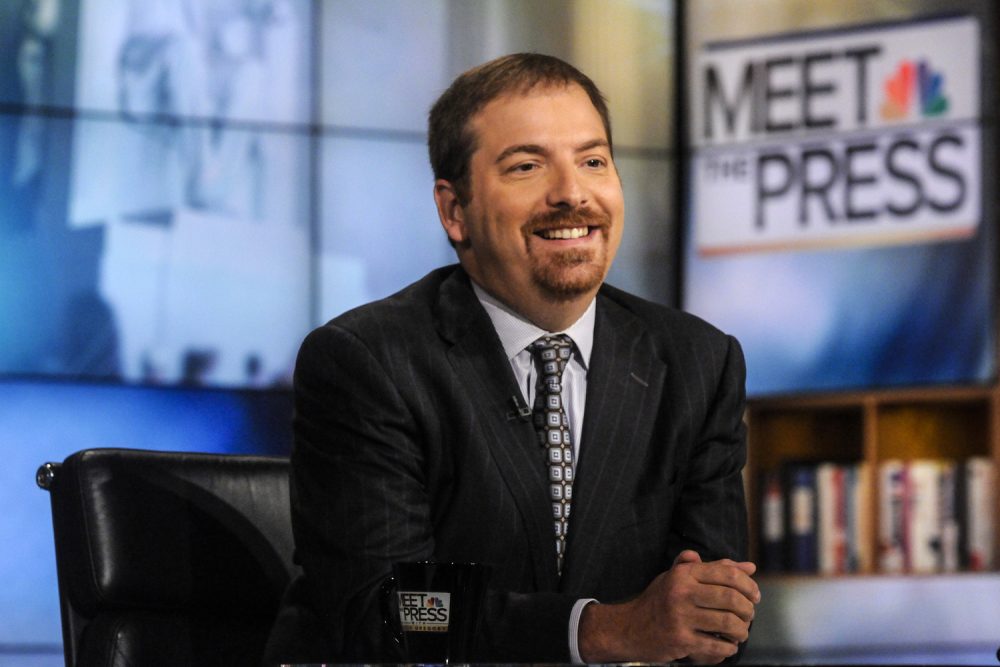 This article is more than 3 years old.
NBC's Chuck Todd, host of "Meet the Press" and MSNBC's "Meet The Press Daily," thinks President Trump is a tough negotiator.
Specifically, he works out of the extremes.
"President Trump will sometimes go to an outrageous position to bring everybody along closer to that outrageous position," Todd told On Point host Tom Ashbrook. "He doesn't ever wanna show that he's compromising."
But the Trump White House seems to be starting in a tough spot.
"I worry that already the White House has a bunker mentality to it," Todd said. In his career in Washington, D.C., Todd identified three other times he's seen a Presidential administration in a similarly closed-off position -- during the Clinton-Lewinsky scandal, during what he called the worst stage of the Iraq War and during the healthcare fight in the Obama White House.
"But [the Trump Administration] began their presidency that way, and it's tough to get out," Todd said.
Part of the hard line coming out of the Trump White House is Steve Bannon, chief strategist to President Trump.
"Steve Bannon is the keeper of the Trump idealogy," Todd cautioned. "Bannon is the guy that is making the philosophical arguments in that room, he's not making political arguments. He wants to slow down, if not halt globalization in all forms." Bannon, former publisher of conservative, alt-right news empire Breitbart, operates in a fiery mode, shirking the more staid traditions of official Washington, Todd said.
For Todd, a central question raised by an occasionally harried first 11 days in a new Presidency is Bannon's style itself: can Washington adapt to Bannon's style, or can Bannon adapt to Washington's style? Todd still isn't sure.
"I don't know if either can happen," Todd said. "But I'm waiting to watch."
This segment aired on January 31, 2017.