President's International Travel Ban Blocked
Resume
A Federal appeals court stays Trump's travel ban. The president fires back. We're on it.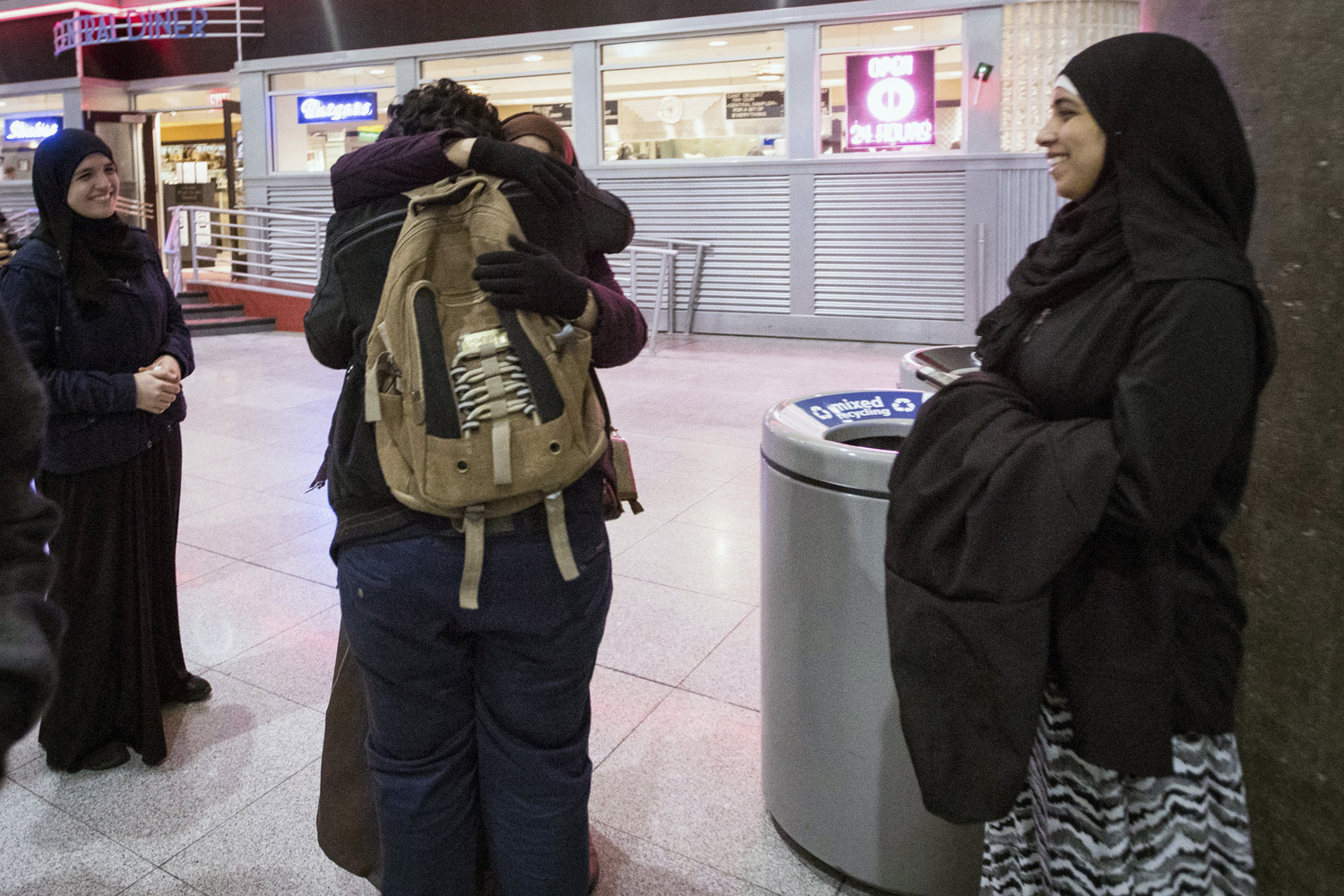 Another big twist this weekend in the Trump immigration and travel ban story: A federal judge in Seattle just shut the whole ban down, put a stay on it. That was appealed, and on Sunday the appeal went nowhere. President Trump went after the Seattle judge, called him a "so-called judge." Said if there's an attack it's the judiciary's fault. But the ban was lifted, at least for the weekend. We are in strange territory. This hour On Point, the courts, the president, and the ban. -- Tom Ashbrook
Guests
Matt Zapotosky, reporter for the Washington Post, covering the Justice Department. (@mattzap)
Natalie Brand, political reporter at King5, Seattle's NBC affiliate. (@NatalieBrandK5)
Christina Rodriguez, professor of law the Yale Law School. Her research focuses on constitutional law and terry and immigration law and policy.
Jonathan Eastman, professor of law at the Chapman University School of Law. His research focuses on constitutional law, property and legal history.
From Tom's Reading List
Washington Post: 9th Circuit Court declines to quickly reinstate travel ban — "A federal appeals court on Sunday ruled that President Trump's controversial immigration order will remain suspended for the time being, allowing those previously banned from coming to the United States at least another day to get here."
The Wall Street Journal: Trump Rips Judge on Travel-Ban Ruling -- "President Donald Trump ramped up his criticism Sunday of the federal judge who ruled against his executive order on immigration, saying the courts should be blamed if there is a terrorist attack."
POLITICO: Trump's attack on federal judge could backfire — "President Donald Trump's attack on a federal judge for putting the brakes on his sweeping travel ban could backfire, with some legal experts warning Trump's harsh words could sway other rulings against him and Sen. Chuck Schumer predicting the outburst will firm Democratic resistance to his Supreme Court nominee."
This program aired on February 6, 2017.