Sen. Warren Silenced In Sessions Debate
12:01
Play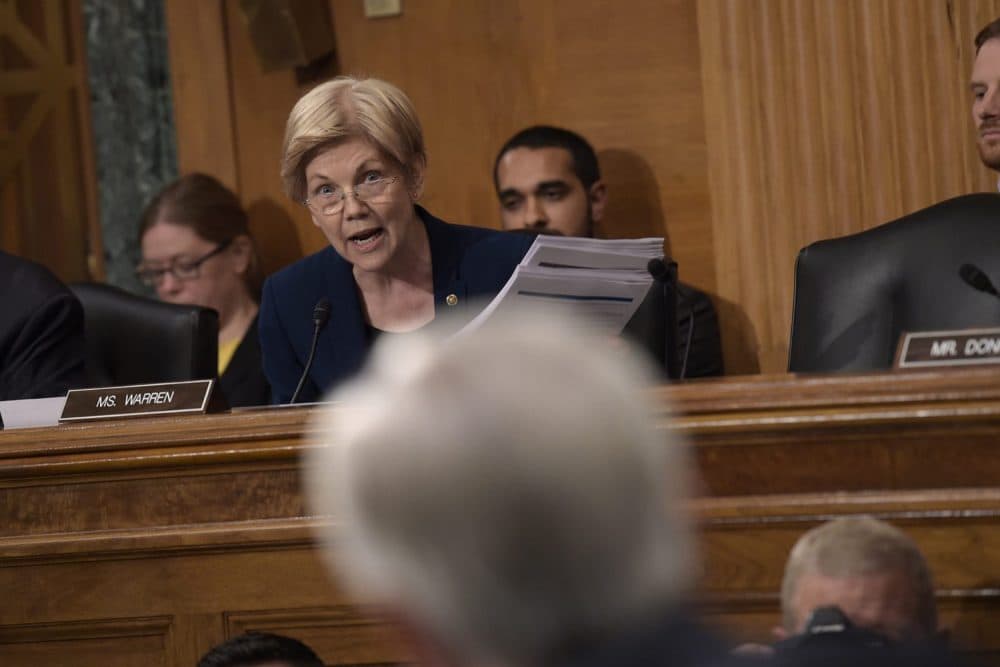 This article is more than 3 years old.
During Tuesday evening debate on the nomination of Sen. Jeff Sessions (R-AL) for U.S. Attorney General, Republican Senators voted to silence Sen. Elizabeth Warren (D-MA) for the remainder of the debate, according to an arcane provision of Senate rules.
Boston Globe deputy Washington bureau chief Matt Viser joins to unpack the details of the Senate dustup.
"Senator Warren took the Senate floor sometime after 8:00, and she was delivering a speech very critical of Jeff Sessions, the Senator from Alabama and the Attorney General nominee," Viser told us. "She started quoting words, first from Ted Kennedy, who called Jeff Sessions a 'disgrace' to the Justice Department back in 1986...Senator Warren was warned at that point about her language. Then she went on to quote from a letter by Coretta Scott King."
At that point, Viser said, Senate Majority Leader Mitch McConnell called for a vote censuring Warren on the grounds that she violated Senate Rule 19, and forbade her from speaking further during the proceedings of the debate around the Sessions nomination.
"This is an old rule of the Senate, that has its roots in the Senate in 1902 when two Senators got in a fight and started having a fist fight," Viser said. "Other Senators remarked that Jeff Sessions is up for a very important nomination, and just because he is a Senator doesn't mean you shouldn't remark on him."
Warren, the Democratic Party and many of their supporters have gone on to make #LetLizSpeak a trending topic on Twitter and raised a large sum of money for Warren's reelection campaign in 2018.
You can watch the entire exchange on the Senate Floor below.
This segment aired on February 8, 2017.