Video Games For Adults: On The Rise, And Growing
47:17
Play
This article is more than 4 years old.
More adult Americans are playing more video games for more hours than ever before. We'll ask why, and instead of what?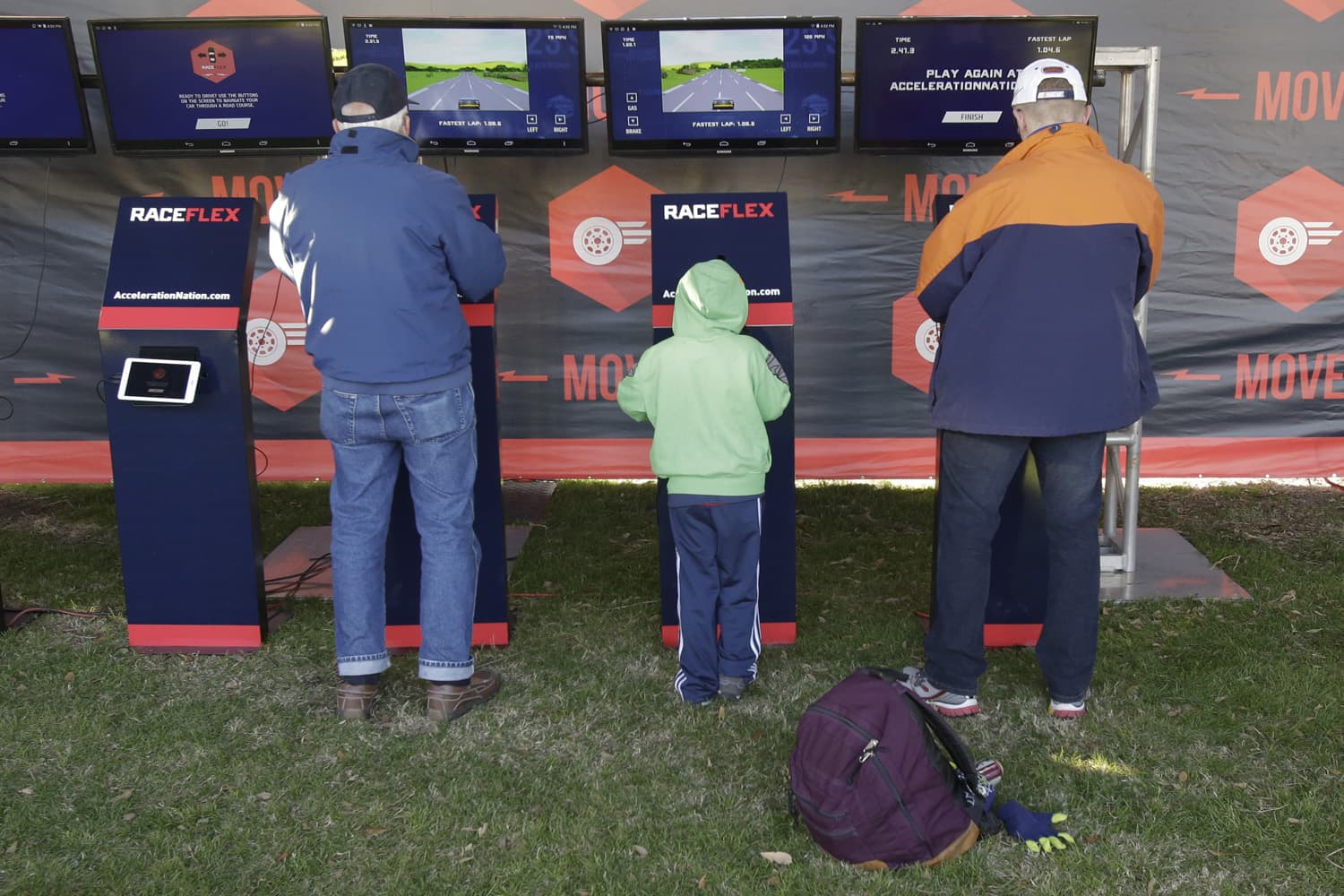 Video gaming is alive and very well among American adults these days. You can play or watch others play on Amazon's Twitch. You can relive your youth of Zelda or Super Mario Brothers on Nintendo's Switch. Adult gaming is up. Hours played are up. What do the jobless or underemployed do?  Game.  The working who want more? Game. When the world is unsatisfying or erratic, games you can count on.  This hour On Point, the new American adult touchstone: video gaming. — Tom Ashbrook
Guests
Frank Guan, columnist for New York Magazine's Vulture. (@frankophilia)
Chris Grant, editor in chief of Polygon, Vox Media's gaming industry news site. (@chrisgrant)
Danielle Riendeau, managing editor of Waypoint, Vice's guide to gaming. (@Danielleri)
From Tom's Reading List
New York: Why Ever Stop Playing Video Games — "To the uninitiated, the figures are nothing if not staggering: 155 million Americans play video games, more than the number who voted in November's presidential election. And they play them a lot: According to a variety of recent studies, more than 40 percent of Americans play at least three hours a week, 34 million play on average 22 hours each week, 5 million hit 40 hours, and the average young American will now spend as many hours (roughly 10,000) playing by the time he or she turns 21 as that person spent in middle- and high-school classrooms combined."
Polygon: Gaming hasn't changed since the 90s, Magic Leap says mixed reality can fix that -- "Video games have been stuck. Stuck since 1996 and the release of Super Mario 64, Graeme Devine told a gathering at the DICE Summit in Las Vegas this week. 'When Super Mario 64 came out it changed the game industry,' said Devine, who is the chief creative officer and senior vice president of games, apps and creative experiences at mixed reality company Magic Leap."
Chicago Booth Review: Video killed the radio star — "Is it possible that technology has changed the value of leisure? I think the answer is a definite yes, and let me give you an example of how I am experiencing this firsthand. I have a 12-year-old son at home, and we ration video games for him. He is allowed a couple of hours of video-game time on the weekend, when homework is done. However, if it were up to him, I have no doubt he would play video games 23-and-a-half hours per day. He told me so. If we didn't ration video games, I am not sure he would ever eat. I am positive he wouldn't shower."
This program aired on February 28, 2017.