Get Back In The Kitchen With Sam Sifton And Melissa Clark
Resume
With guest host Jane Clayson.
What's cookin'?  Sam Sifton and Melissa Clark of the New York Times open the recipe box.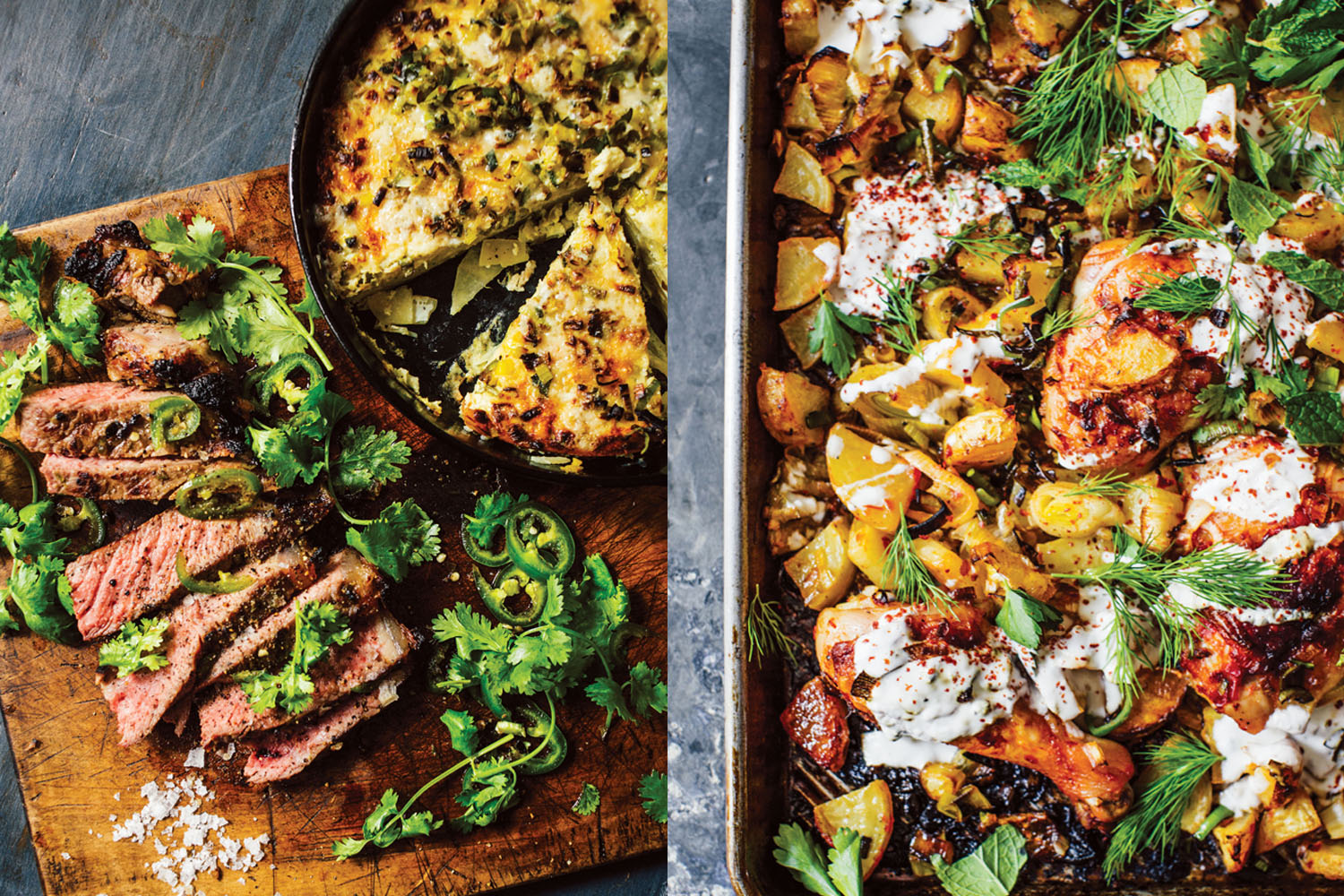 Home cooking is hot these days:  Inspired by the Food Network, home meal kits, and the "Cooking" gurus at the New York Times.  There you find how to braise, sauté, mince, and chiffonade. And yes, make the make the perfect pot roast. It's all there, and leading the charge are Sam Sifton and Melissa Clark, with recipes and videos to help bring out your inner Julia Child. They are with us to dish all. This hour On Point, let's get cooking with Sam Sifton and Melissa Clark.
Guests
Sam Sifton, food editor for the New York Times. Founding editor of the Cooking column, and columnist for the New York Times Magazine. (@samsifton)
Melissa Clark, staff reporter for the New York Times' Food section, where she writes the A Good Appetite column. Author of 38 cookbooks, including the new "Dinner: Changing the Game." (@goodappetite)
From The Reading List
New York Times: Why Clam-Chowder Pizza Is the Best Kind — "Some winter nights when my heart is tight, I take the F train from work to stand on the sidewalk in front of the plate-glass window at Lucali, the famed, candlelit pizzeria on Henry Street in Brooklyn, and watch Mark Iacono make pizza. His movements are slow, deliberative. They resemble a jungle cat, grooming. The dough moves back and forth in his hands, slowly growing in circumference. Iacono barely looks at it. He looks at the people in the dining room, though his gaze is middle-distance unfocused. His pizza-making is a meditation. Pizza-making should be a meditation. I go home and make pizza."
Epicurious: Sam Sifton: An "Ambassador of Deliciousness" — "In terms of flavor, you need to know that restaurant chefs use much more butter than you do and [they] use much more salt and pepper than you do. This is why the food tastes so good. If you add butter to it, it tastes better. It's just a fact, and if you lead a relatively healthy lifestyle, there's nothing wrong with that. So that's one thing."
Tasting Table: Family Meal -- "One of the most simple but telling confirmations that Clark has your back is that each recipe is conveniently printed on a single page. That's because the author and mother knows that on most nights, you can flip only one thing, and there should be no question if a mirin-sweetened Japanese omelet is in the running."
Read An Excerpt Of "Dinner" By Melissa Clark
This program aired on March 10, 2017.