Follow The Money: Banking Questions For The Trump Administration
48:15
Play
Foreign banks and the Trump administration. From Cyprus to Germany to Russia, we'll follow the money trail.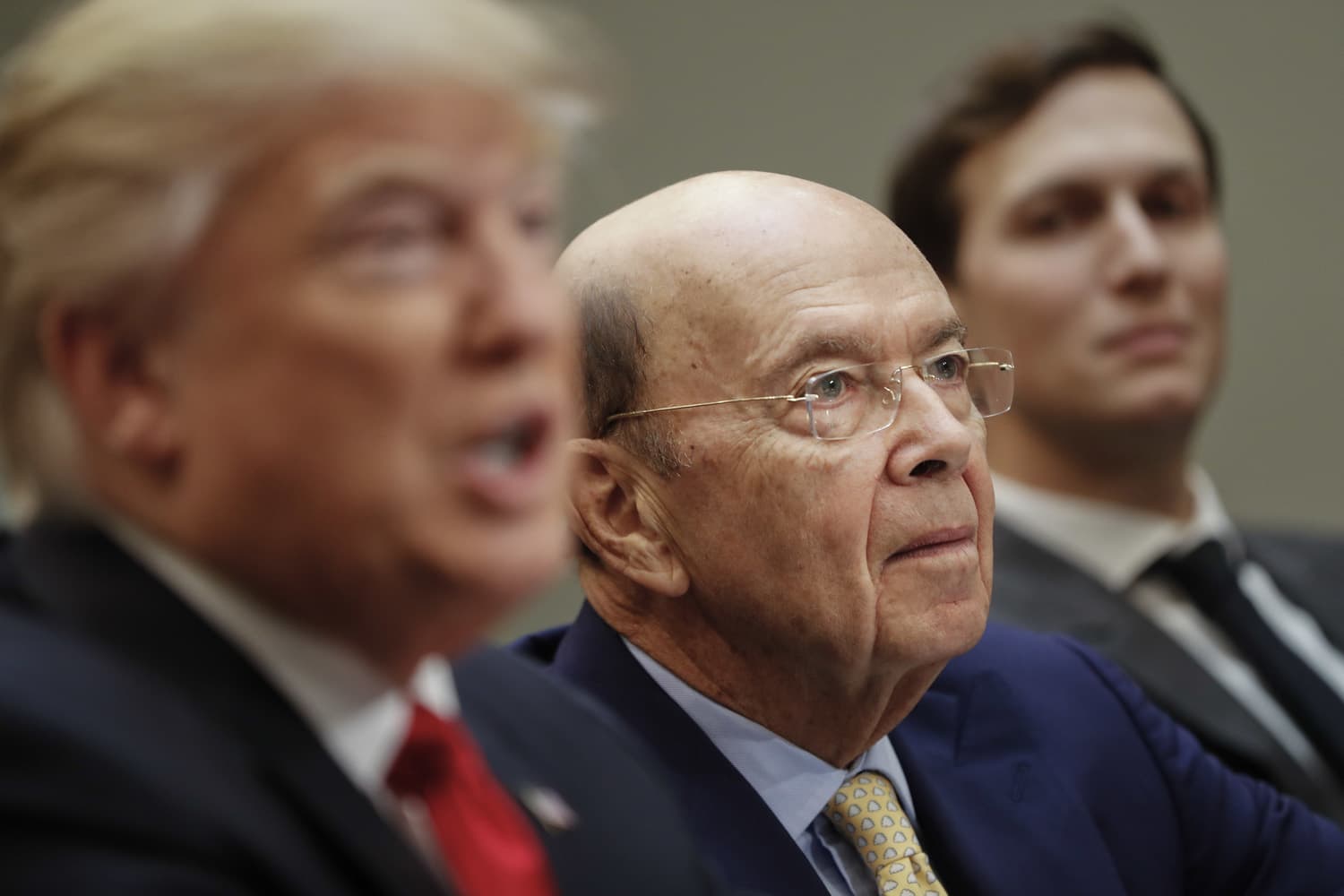 Russia hearings, kicking off today on Capitol Hill, looking at Russian interference in the US presidential election season and the Trump campaign. It's hot, and we'll bring you insights gleaned as they come. But there's another story out there that resonates to the hearings. It's about what Donald Trump owns and who he owes. The president's large debt, who holds it, and what influence that may or may not create over his policies. This hour, On Point: Donald Trump's debt and debtors. — Tom Ashbrook
Guests
Drew Harwell, business reporter for the Washington Post. (@drewharwell)
James Henry, economist and investigative journalist. Senior fellow at the Columbia Center on Sustainable Investment. Author of "The Blood Bankers." (@submergingmkt)
Adam Davidson, staff writer at the New Yorker. (@adamdavidson)
From Tom's Reading List
Washington Post: Trump paid $38 million in taxes in 2005, the White House says -- "Trump's taxes were a major flash point in last year's campaign and continue to be a subject of intense scrutiny from Democrats and others who believe they would show whether he has financial relationships with any Russian entities."
New Yorker: Donald Trump's Worst Deal — "The Trump Tower Baku originally had a construction budget of a hundred and ninety-five million dollars, but it went through multiple revisions, and the cost ended up being much higher. The tower was designed by a local architect, and in its original incarnation it had an ungainly roof that suggested the spikes of a crown. A London-based architecture firm, Mixity, redesigned the building, softening its edges and eliminating the ornamental roof. By the time the Trump team officially joined the project, in May, 2012, many condominium residences had already been completed; at the insistence of Trump Organization staffers, most of the building's interior was gutted and rebuilt, and several elevators were added."
DC Report: Wilbur Ross Comes to D.C. With an Unexamined History of Russian Connections — "In Ross, we see an indirect beneficiary of the 1990s Russian debacle. More suspicious money inundated Cyprus, and especially the Bank of Cyprus, than could possibly be put to work in that island nation. Ultimately this created a lucrative opportunity for Ross, his investment group, and the wealthy Russian investors in the Bank. The Bank of Cyprus is certainly no ordinary bank.  At the time it nearly failed in March 2013,  it was the largest financial institution in Cyprus, a tiny island country that is strategically located in the eastern Mediterranean and is one of the EU's newest members."
This program aired on March 20, 2017.