New Lessons On Ancient Survival Methods
Play
This article is more than 5 years old.
The caveman professor, Bill Schindler, is teaching millennials to drop the phone and thrive in the wild. He's with us.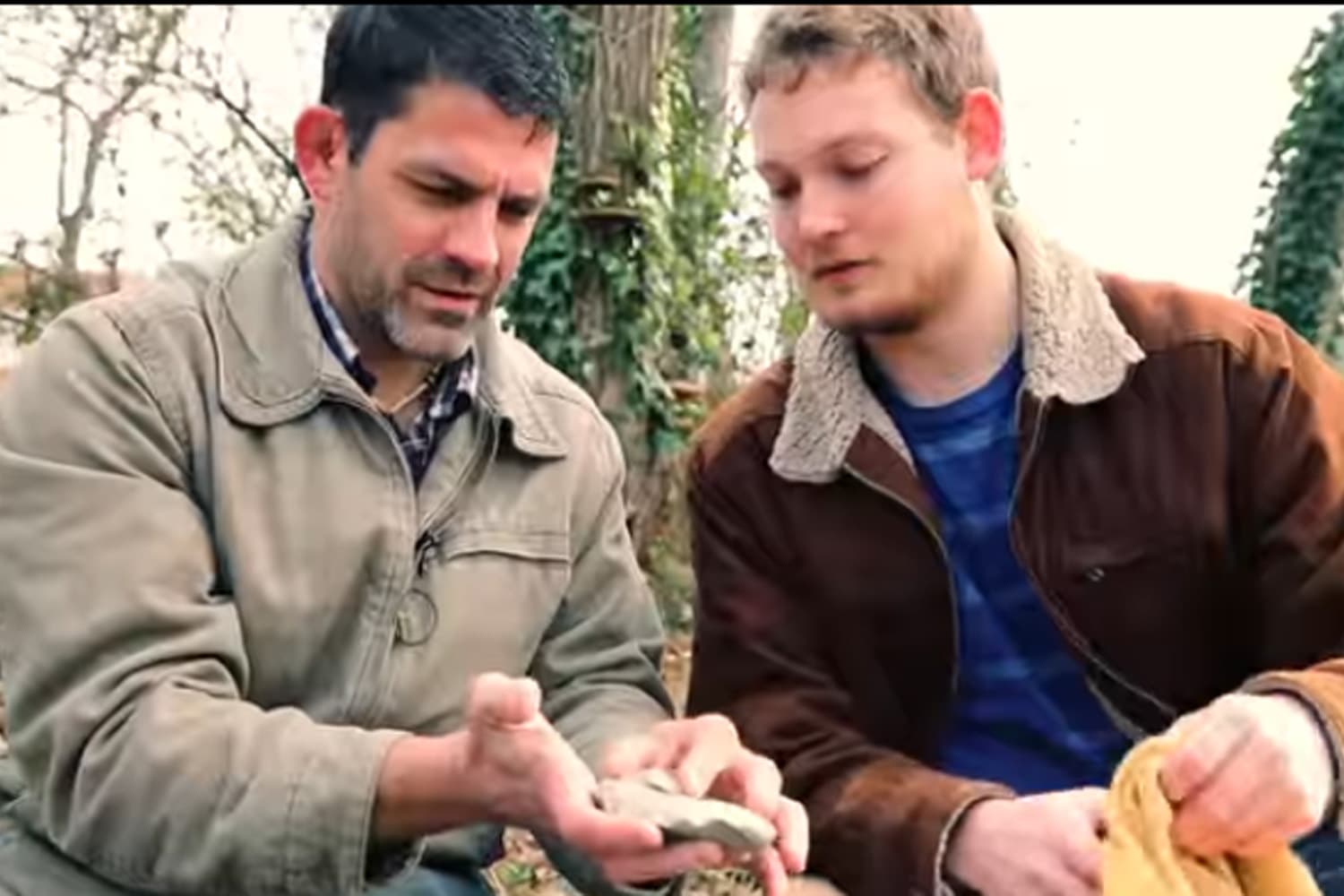 Maybe you eat paleo, but could you, would you, live "caveman style?"  A Maryland professor is taking his 21st century millennial students in the way-back machine, to live like neolithic humans 200,000 years ago.  To chip tools from rocks, run down prey with stones, skin and carve flesh caveman style. He says we need a dose of the old way to see the world fresh, to see the reality behind our smart phones and microwaves.  This hour On Point, living caveman style. — Tom Ashbrook
Guests
William Schindler, chair and professor of anthropology at Washington College. Appeared as an explorer at the National Geographic Channel's "The Great Human Race." (@DrBillSchindler)
Eden Kloetzli, senior at Washington College. Student in Bill Schindler's courses. (@swedenkloetzli)
Mike Whisenant, 2016 graduate of Washington College. Former student in Bill Schindler's courses. (@Mike0saur)
Laura Zerra, primitive survival expert. Survivalist on the Discovery Channel's "Naked and Afraid." (@LauraZerra)
From Tom's Reading List
The Atlantic: Professor Caveman — "Beyond academia, Schindler may be the most widely recognizable archaeologist today, thanks to his role on The Great Human Race, a survival-genre TV show broadcast last year on the National Geographic Channel. Over the course of 10 ordeal-filled episodes, he and his co-host, Cat Bigney, a desert-survival expert, attempted to reenact the prehistory of humankind by creating their own tools and using them to make a go of it in some of the world's toughest ecosystems."
Chronicle Of Higher Education: The Cutting Edge of Prehistoric Technology — "It is a gusty autumn day on Maryland's Eastern Shore, and two deer carcasses lie stretched on the lawn of a small farm, gutted and ready to be butchered. Twelve students from an experimental-archaeology course at nearby Washington College crouch over the animals with razor-sharp stone blades that their professor, Bill Schindler, helped them produce weeks earlier using flint-knapping techniques that are as much as 2.5 million years old."
Springfield Republican: Agawam native Laura Zerra survives Discovery Channel challenge — "It's not that she likes suffering and deprivation, said Zerra. Rather, she loves living life to the fullest. Routine is not her thing. 'I remember every single moment on the island,' she said of Panama. 'I remember having epic, unbelievable moments.'"
This program aired on March 24, 2017.