After Devastating Loss, A Deafening Silence
04:40
Play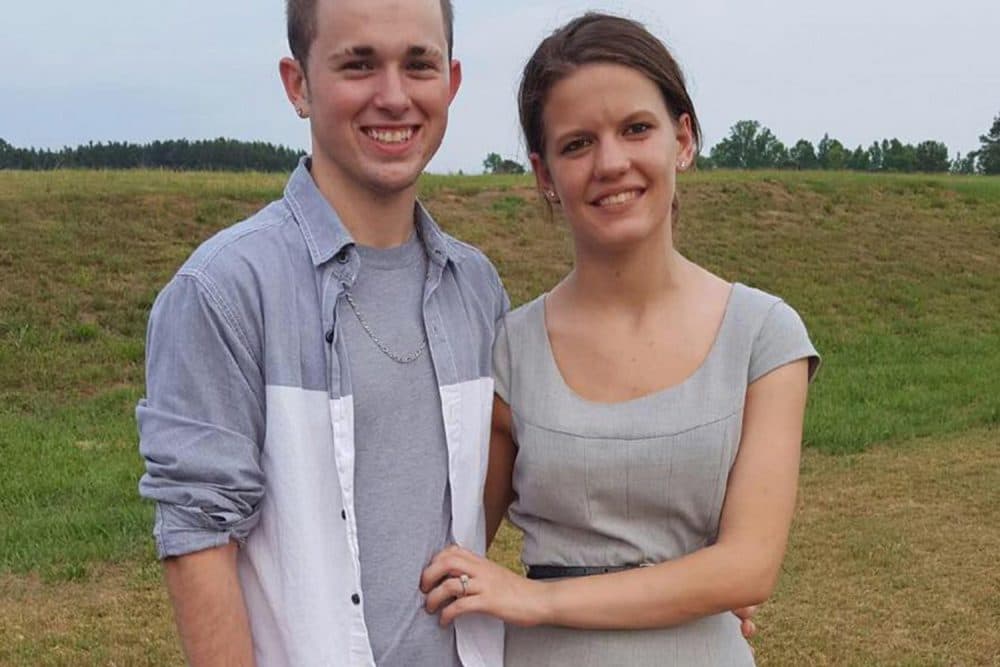 This article is more than 3 years old.
Regina Elsea had big plans: she dreamed of becoming a pediatrician one day. But with a car payment and a wedding coming up, Regina dropped out of college and found the only job she could, working for an auto parts supplier in Alabama.
The work was hard and the pay meager, but she stuck with it in hopes that her 12-hour shifts seven days a week could lead her from temporary to full time work, as Peter Waldman wrote in his cover story for Bloomberg Businessweek.
Regina wasn't able to see her hard work pay off. She died last year in a freak accident on the job at an Ajin USA autoparts supply factor.
Regina's story has become one of many that underscore the concerns about worker safety in Alabama's growing auto industry. During our broadcast Tuesday about Alabama's surge in manufacturing jobs, we spoke with Regina's mother, Angel Ogle.
Ogle told us that the long hours her daughter worked at the factory were typical for that line of work. Ogle rarely saw her daughter, except for when she stopped by for the occasional footrub.
The day that changed everything – the day Regina jumped in to try to fix a malfunctioning machine – wasn't all that out of the ordinary for workers in these kinds of autoparts plants, Ogle said.
"I've worked in them plants," Ogle said. "If something stops, you try to fix it if maintenance doesn't come. They want their lines going."
The pressures of production in these plants can imperil the safety of workers, which Ogle does not see as a priority for the auto companies.
"They come over here and they start their business and they don't give a crap about Americans," Ogle said. "Had they done their job I'd still have my child."
Ogle says she hasn't heard from the company where her daughter worked – Ajin USA – since the incident. The company sent a single, "plastic" flower to the funeral last year.
"It's not that I want their 'I'm sorry,' because I don't," Ogle said. "I couldn't care less about their 'I'm sorry.' We haven't heard anything."
Ogle tries to keep the memory of her daughter alive. She wears a necklace that belonged to Regina, and drives her old car. She keeps pictures of her daughter throughout her home.
"It's the only way I get to see her," she said.
This segment aired on April 11, 2017.