Passenger Rights And The United Scandal
Play
This article is more than 6 years old.
With guest host Jane Clayson.
The shocking video of a passenger bloodied and dragged off an overbooked United flight lit up social media. Everyone's asking — what rights do airline passengers have?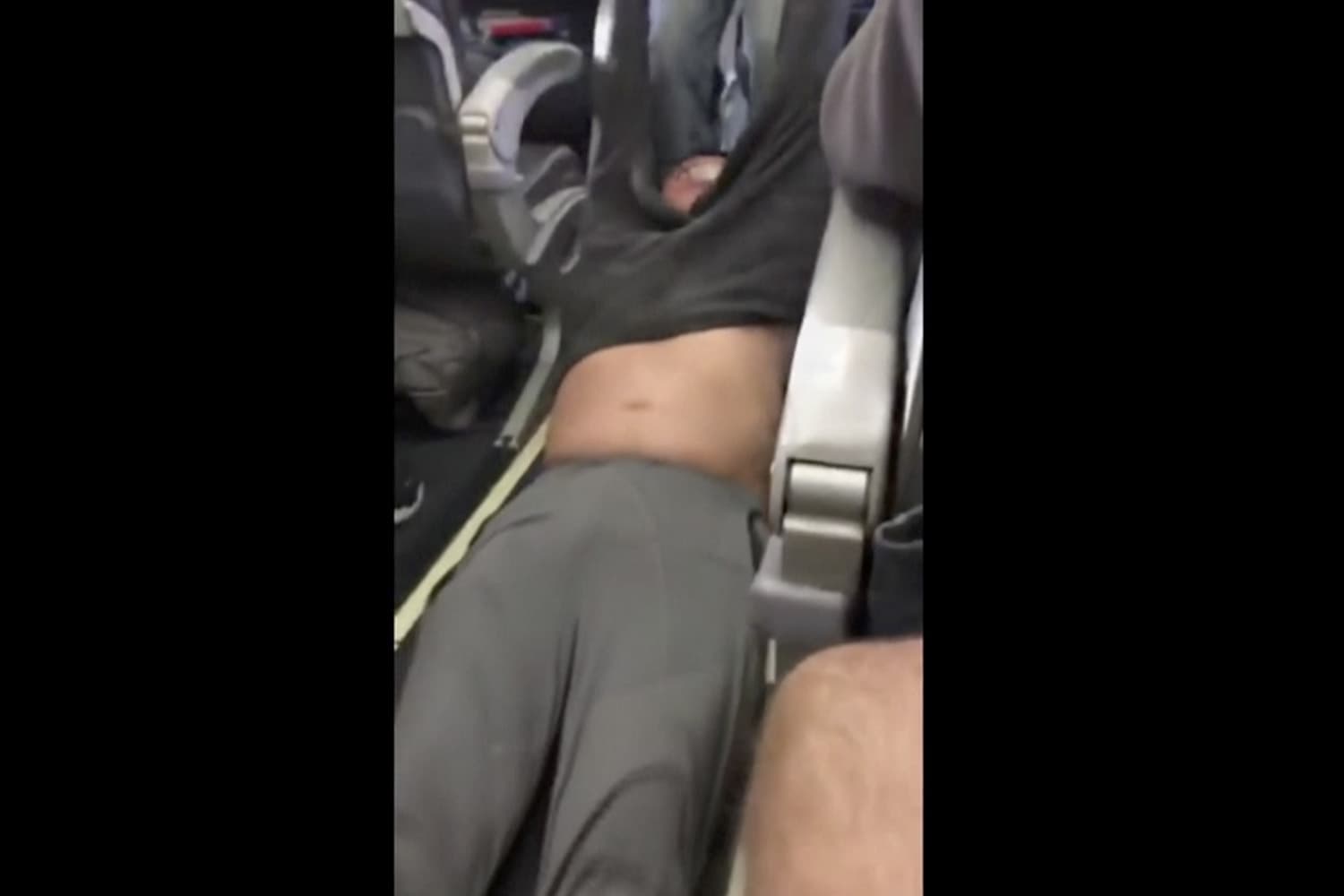 It's the video seen around the world: a man, face bloodied, dragged by the arms down the aisle of a United Express plane. The incident sparked outrage. And a public relations nightmare for the airline. Calls for boycotts and cutting up United Airline credit cards are taking off. So are questions about what rights passengers have when an airline needs a seat. This hour On Point, what you need to know so you don't fly blind.
Guests
Justin Bachman, aviation and aerospace reporter for Bloomberg News. (@justinbachman)
Brett Snyder, founder and author of the airline industry blog, CrankyFlyer.com. President and founder of Cranky Concierge. (@crankyflier)
Rob Schmitz, Shanghai correspondent for NPR News. (@rob_schmitz)
From The Reading List
Bloomberg News: United's Munoz Goes From Savior to Man on Hot Seat Real Fast — "With a few ill-chosen words, Munoz stoked the flames of an already raging social-media firestorm and squandered goodwill he had worked hard to generate by forging a turnaround plan since joining the company in September 2015. He has overseen a 23 percent stock rally since then, compared with 13 percent for the Bloomberg U.S. Airlines Index."
CrankyFlyer: Don't Blame Overbooking for This United Mess — "The United Express aircraft operated by Republic was full and boarded. Republic crewmembers showed up at the gate saying they had to get on or a subsequent flight would have canceled, stranding dozens. If it's not clear enough, I'll say it. This wasn't an overbooking issue, despite some earlier reports that may have come from United itself. There was just an operational need to get crew on the airplane."
NPR News: Video Of Passenger Dragged From United Flight Goes Viral In China -- "The airline overbooked and said it need his seat and three others. Refusing to leave, he was dragged off the plane. According to a witness, the man said he was targeted for being Chinese."
This program aired on April 12, 2017.